Lone school resource officer who engaged gunman may have saved lives: Governor
The sole school resource officer, Blaine Gaskill, responded immediately.
When shots were fired inside the halls of a Maryland high school this morning, a school resource officer jumped into action to confront the gunman, and his quick response may have saved lives, according to the governor.
Austin Rollins, 17, allegedly shot and injured two other teenagers at Great Mills High School in Great Mills this morning, authorities said.
The school's sole resource officer, Deputy Blaine Gaskill, responded immediately, engaging the suspect and firing a round, authorities said.
The shooter fired a round, too, nearly simultaneously, authorities said. The suspect was injured and has since died at a hospital, police said.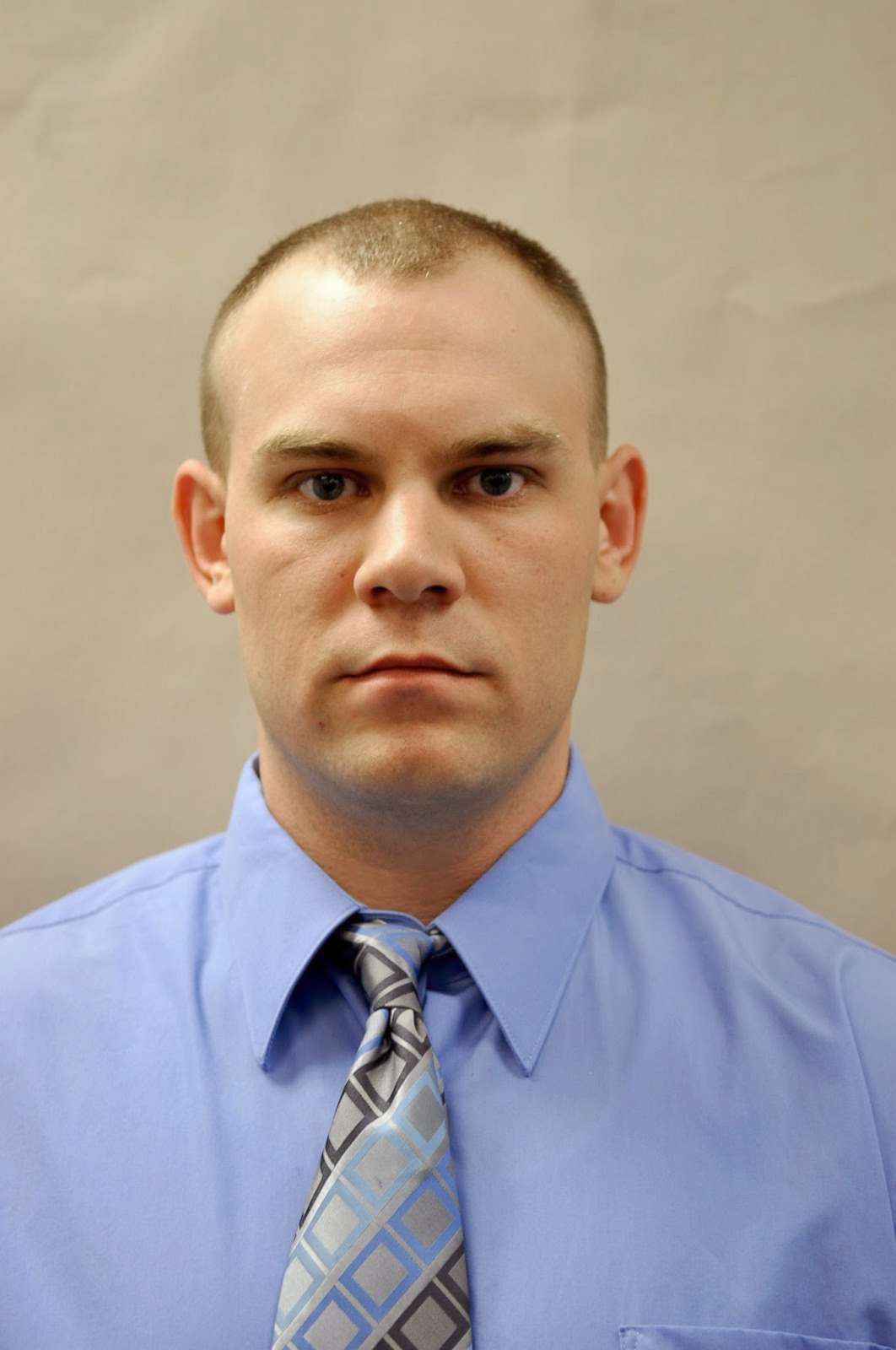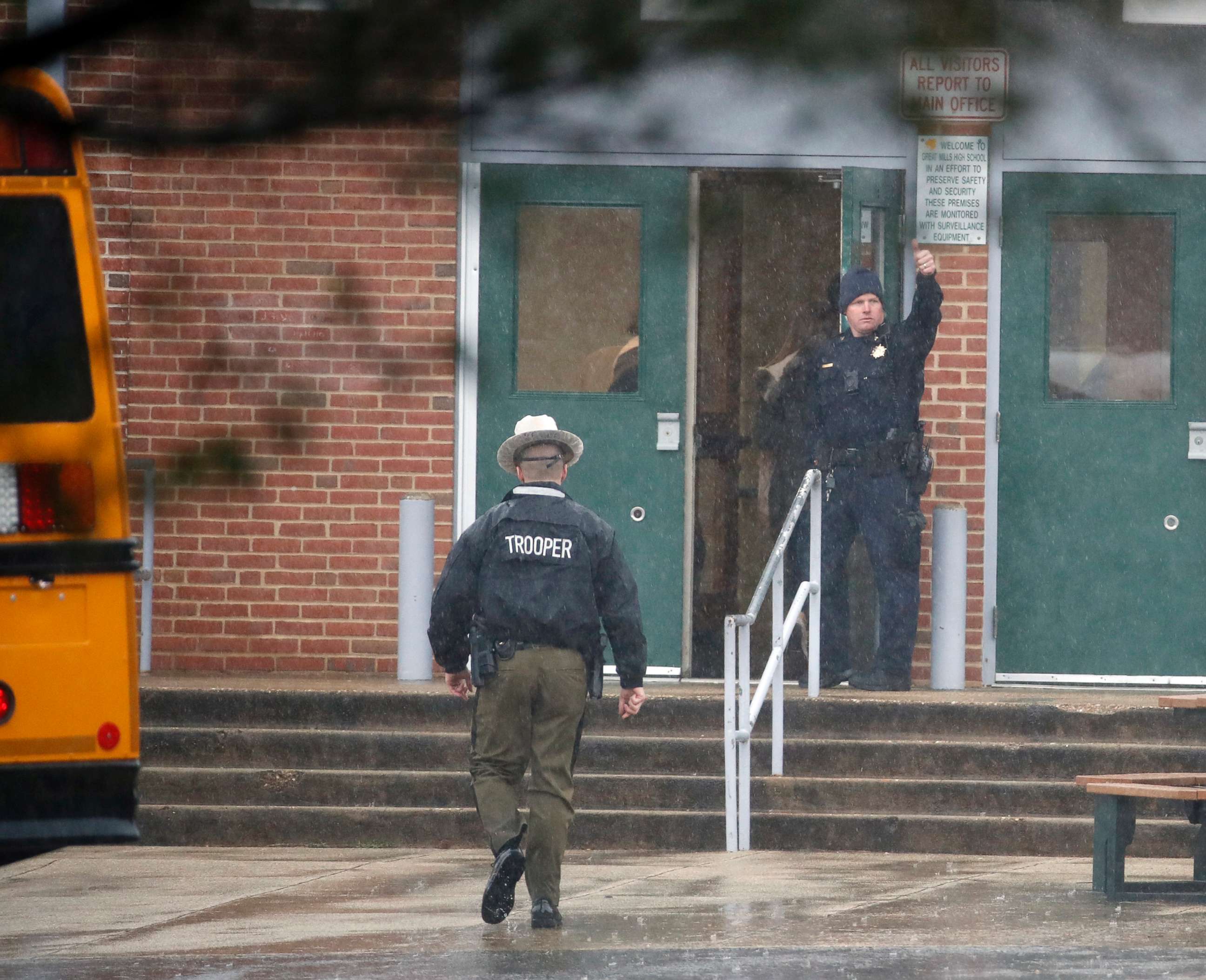 Maryland Gov. Larry Hogan said it appears the shooting was handled "exactly the way it should have been handled."
Hogan said Gaskill, 34, is a "very capable school resource officer" who is also a SWAT team member.
"This is a tough guy who apparently closed in very quickly and took the right kind of action," Hogan said at a news conference. "And I think while it's still tragic, he may have saved other people's lives."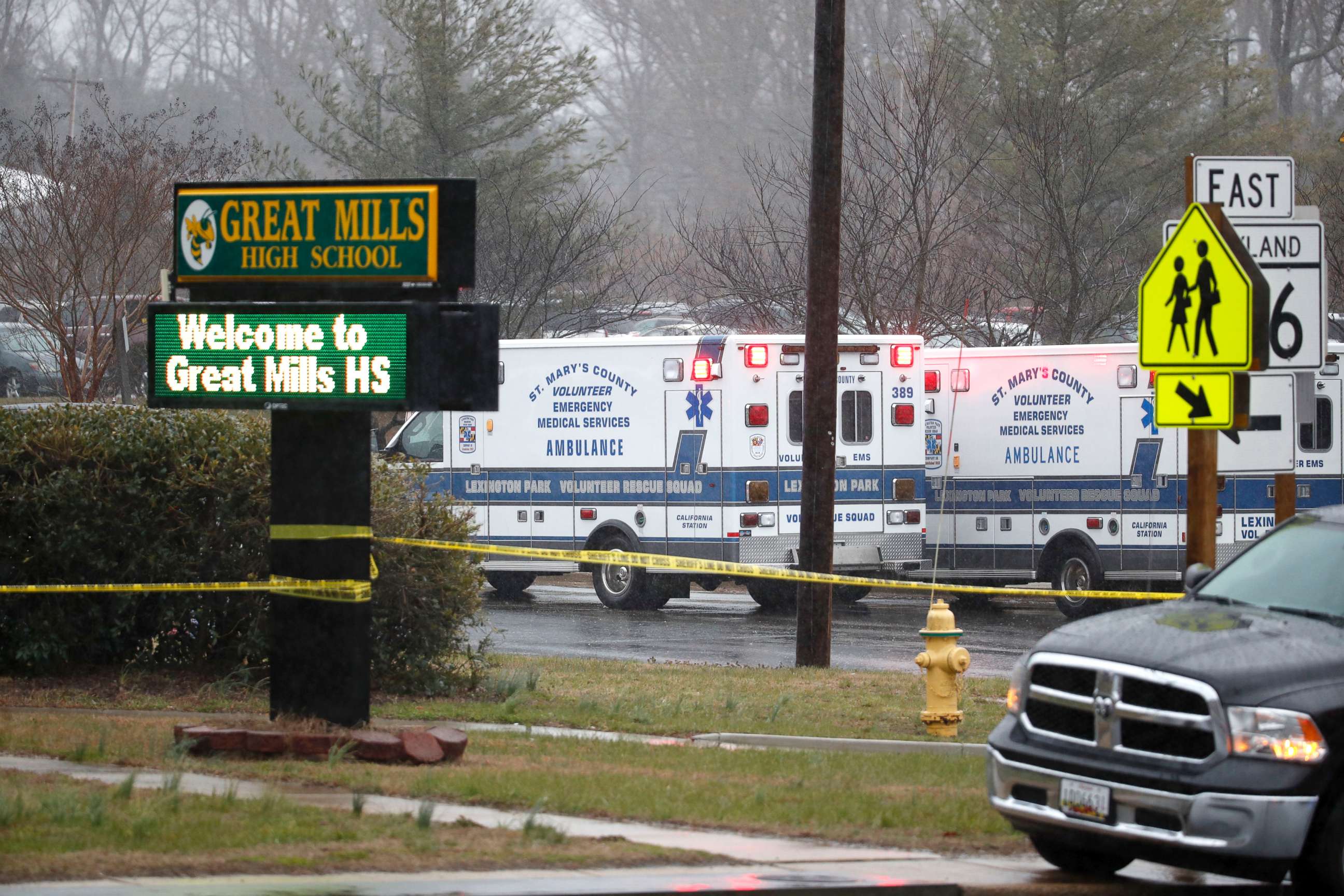 The shooting left a 16-year-old girl in critical condition and a 14-year-old boy and in stable condition, authorities said.
The officer was not injured and was taken to be interviewed, police said.
Officials have not elaborated about Gaskill's service; however in 2016, an armed man was arrested for allegedly assaulting Gaskill when the deputy responded to a disturbance call, the St. Mary's County Sheriff's Office said.