— -- There are millions or -- with the current Mega Millions jackpot -- more than a billion reasons people play lotteries, but some of the biggest winners have lost it all, including their lives.
Many of the people who have bought tickets for the record $1.6 billion drawing for Mega Millions on Tuesday may dream of the lavish lives they'll lead if they win.
But some observers are wary, knowing that unforeseen negative consequences can follow big lottery wins.
"It creates a ton of problems for lottery winners," Alexa von Tobel, the founder and CEO of financial planning site LearnVest.com, told ABC News back in 2016 when the Powerball jackpot reached $1.58 billion. "We've seen everything from robberies to even murders of people who have won lotteries."
Still, some operators of state lotteries said such examples of problems following lottery windfalls are rare.
While "there are those examples" of winners' lives turning upside down, "they're few and far between," said Carole Bober Gentry, spokesperson for the Maryland lottery and Mega Millions.
"The vast majority of winners of these big jackpots go on and live very nice lives," Gentry told ABC News on Monday. "I think for the vast majority you don't hear about them because there's no story to tell."
Here are some cases of lottery winners being targeted after winning jackpots.
Jeffrey Dampier Jr.
Dampier and his then-wife won an estimated $20 million jackpot from the Illinois Lottery in 1996.
After they divorced, he went on to marry Crystal Jackson. The couple moved to Tampa, Florida, where he invested some of his winnings, according to ABC Tampa affiliate WFTS-TV.
He was kidnapped in 2005 by his sister-in-law Victoria Jackson and her boyfriend, Nathaniel Jackson. They were arrested three days after Dampier was found dead in Nathaniel Jackson's van, WFTS reported.
The two were found with significant amounts of cash on them.
"In Jacksonville last night, Mr. Nathaniel Jackson was found with about $1,500 in his pocket. Where the rest of that money is, we don't know," Hillsborough County Sheriff's Office spokesman J.D. Callaway said at the time.
Both were sentenced to life in prison for felony capital murder, among other charges.
Sandra Hayes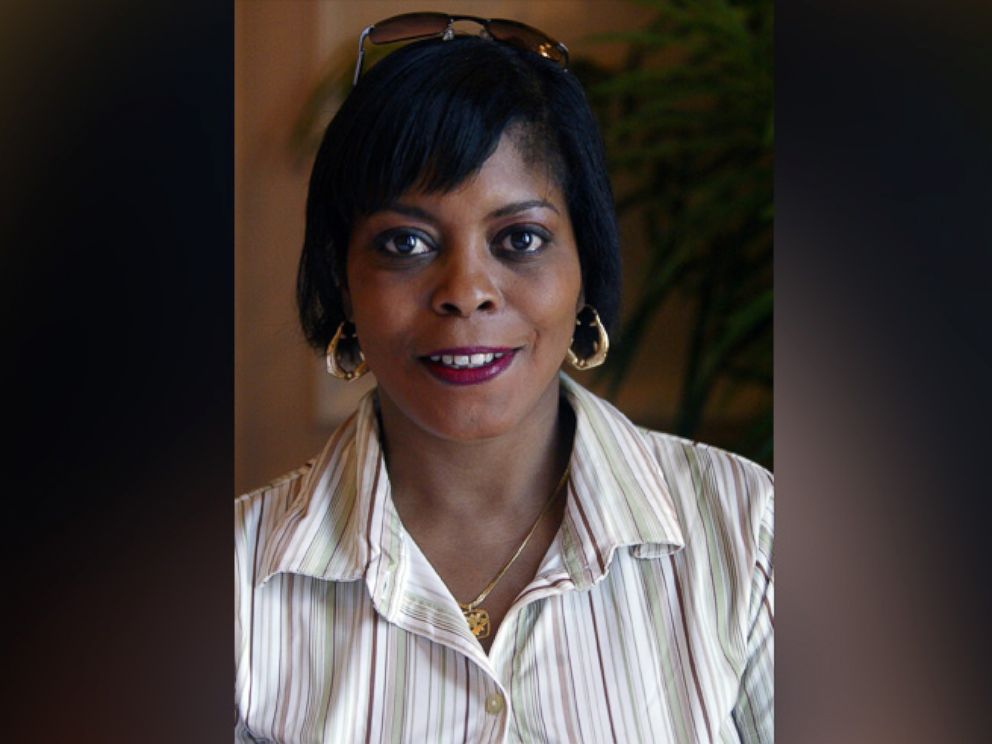 In one instance where an office pool resulted in millions, Sandra Hayes split a Powerball jackpot of $224 million with a dozen co-workers in 2006.
She said, according to The Associated Press, that it resulted in a $6 million lump sum, but also led to friends turning into enemies.
"I had to endure the greed and the need that people have, trying to get you to release your money to them. That caused a lot of emotional pain," Hayes told the AP. "These are people who you've loved deep down, and they're turning into vampires trying to suck the life out of me."
Mack Metcalf and Virginia Merida
A couple who won a $34 million jackpot in Kentucky in 2000 ended up living separate lives in separate mansions before their deaths.
Mack Metcalf and estranged-wife Virginia Merida split the jackpot but divorced in 2001. The Sun Sentinel reported that he bought a Mount Vernon-type mansion in Kentucky and she bought one near the Ohio River. He bought horses and she brought home stray cats, the paper reported.
He died of complications from alcoholism in 2003 at age 45, the paper reported. Later that same year, Merida's partially decomposed body was found in her bed. There was no sign of foul play, officials said.
Abraham Shakespeare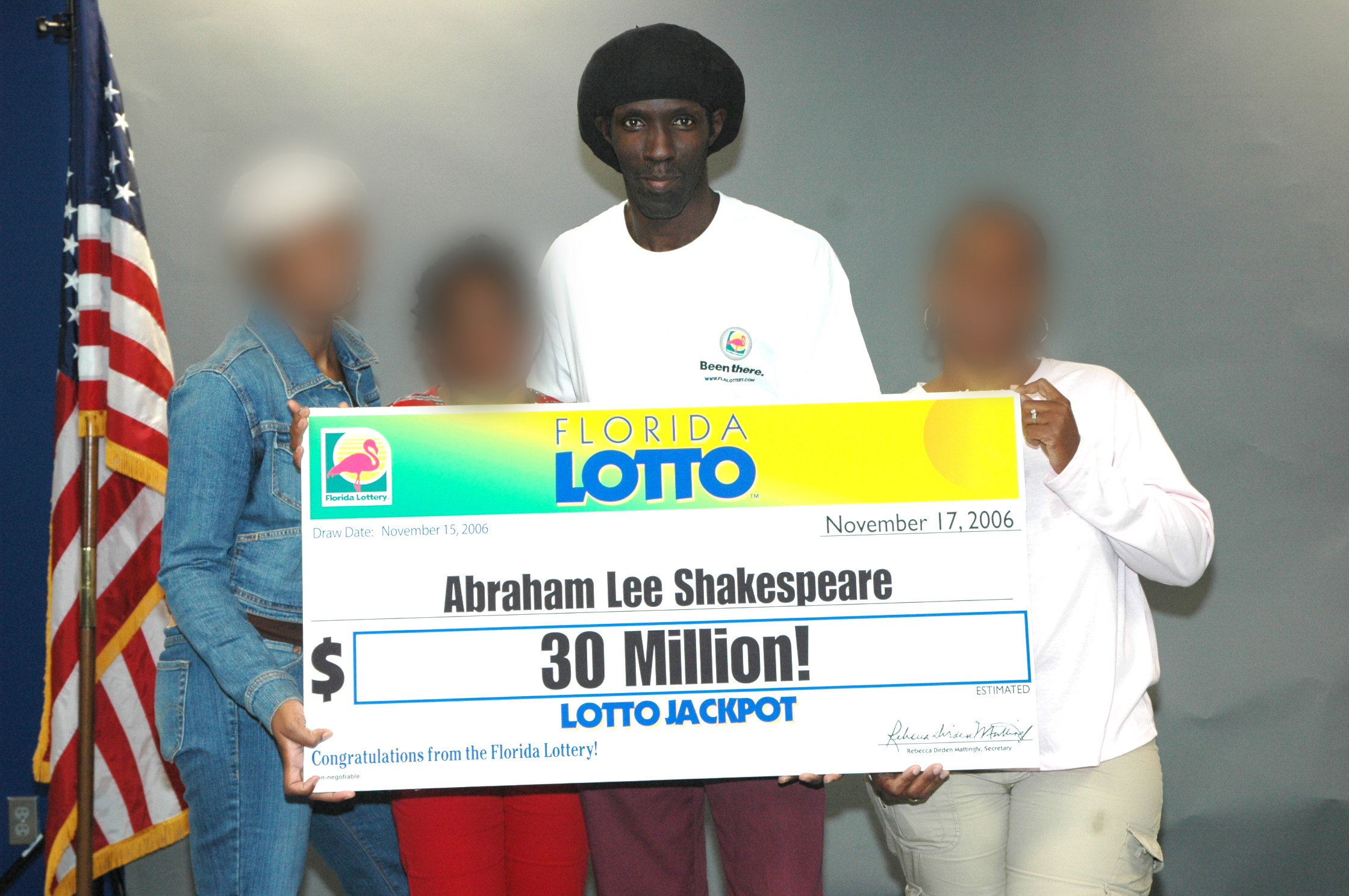 He went from being a janitor to a multimillionaire, but he was found dead three years after his win.
Shakespeare was 47 when he won a $17 million jackpot in Florida in 2006 and proceeded to spend or give away much of his money in the next two years.
"I would really like my old life back when I could walk the streets like a normal person without people coming up asking for money," Shakespeare said at the time.
He was then befriended by a woman named Doris "Dee Dee" Moore, whom authorities alleged kidnapped him and later killed him after swindling him out of his remaining money.
After the ensuing investigation, police said he was shot twice in the chest sometime in April 2009, but he wasn't reported missing until November of that year. And his body was found under a 5-foot slab of concrete the following January.
"From the very beginning of our investigation, which started seven months after he went missing, we found out she still had Abraham Shakespeare's cellphone and was texting his friends as well as her own cellphone pretending to be Abraham," Polk County Sheriff Grady Judd told "Good Morning America" on Feb. 4, 2010.
Moore was convicted of murdering Shakespeare and is serving a life sentence.
Shakespeare's death has been cited by financial advisers as a reason lottery winners should be allowed to remain anonymous.
Jack Whittaker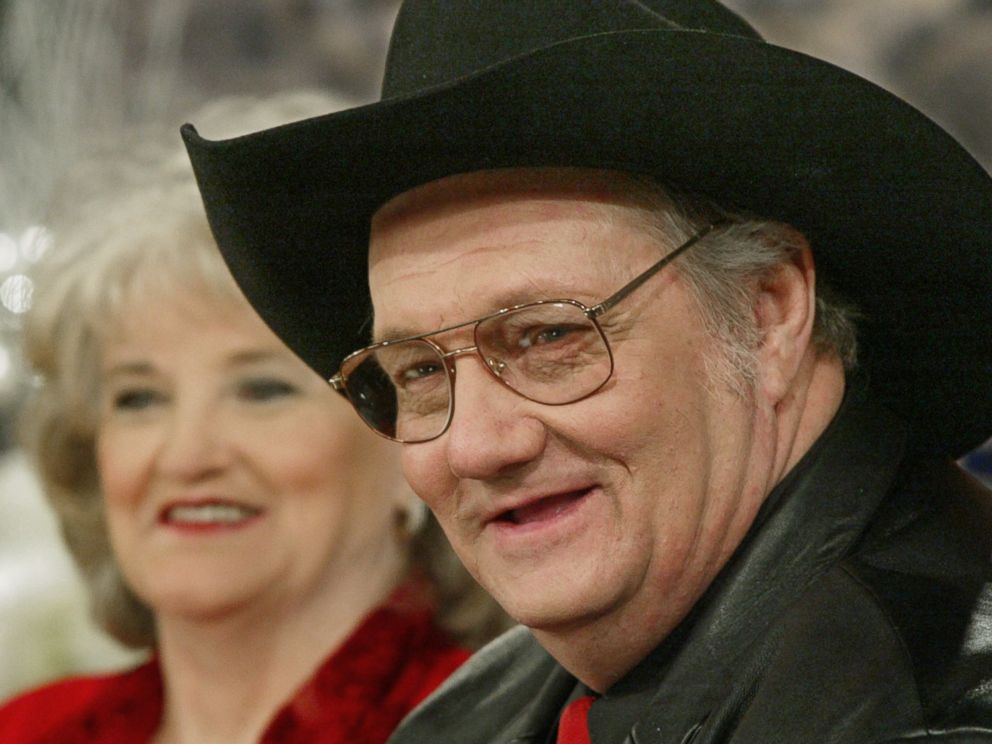 One of Jack Whittaker's Christmas presents in 2002 was bigger than the others: a $315 million Powerball jackpot.
In the span of just a few years, he regretted the win, ABC News reported.
"Since I won the lottery, I think there is no control for greed," he said. "I think if you have something, there's always someone else that wants it. I wish I'd torn that ticket up."
He had legal complaints made against his construction company that led to a series of lawsuits, which he said led to drinking as consolation.
"I just got to the point that I just couldn't tolerate what was happening to me anymore," he said. "I would fly off the handle and if somebody wanted to fight me, I'd fight them. I just didn't care."
He shared his wealth with his granddaughter Brandi Bragg, which brought her unwelcome attention.
"She doesn't want to be in charge of the money; she doesn't want to inherit the money; she just looks for her next drugs," Whittaker said. "She said, 'Pawpaw, all I care about is drugs.' It broke my heart."
She went missing in December 2004 and was found dead, wrapped in a plastic sheet. Her cause of death was listed as unknown but Whittaker believes it was because of a curse from the lottery.
"My granddaughter is dead because of the money," he said.
Urooj Khan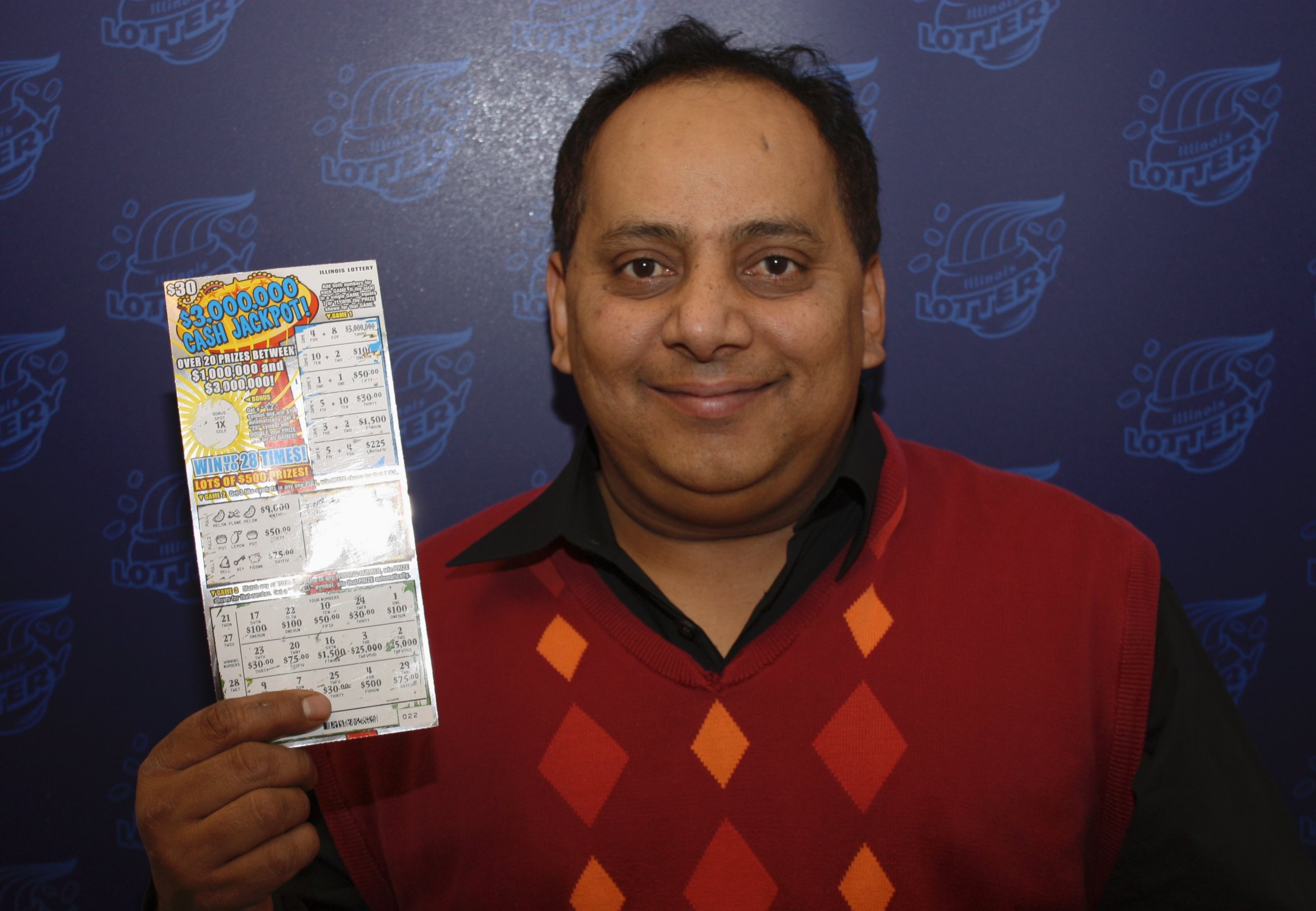 A mysterious collapse that a medical examiner later ruled was homicide by cyanide brought a criminal end to what appeared to be a story that looked like an example of the American Dream.
Khan had moved to Illinois from India and owned his own dry cleaning business.
In 2012, he won $1 million from a scratch-off lottery but died the day before he was issued a check for his cash-out payment of $424,449.
At first his death was ruled to be of natural causes, but Tampa's WFTS-TV reported in compilation that further tests were done, at the request of unspecified relatives, that later determined he had a lethal dose of cyanide in his system at the time of his death.
No one was ever charged in his death, and a probate court ruled in 2013 that his widow would receive one-third of his fortune while his daughter would receive the other two-thirds, ABC 7 in Chicago reported at the time.
David Edwards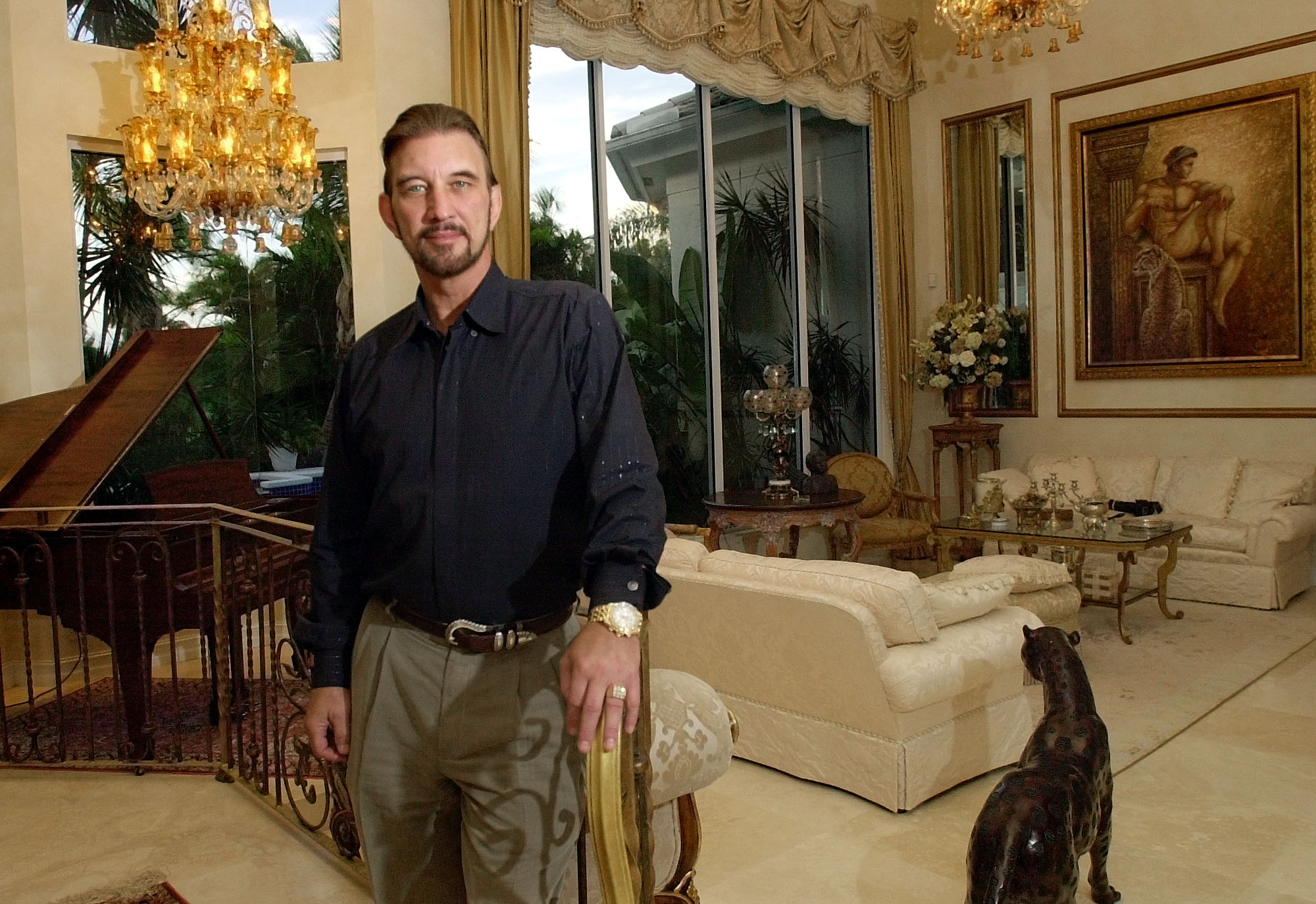 "This is a poor man's dream," David Edwards said after being one of two winners of a $295 million Powerball jackpot in 2001.
He had just been fired from a telecommunications company in Florida and needed money for back surgery, so the then-46-year-old divorced father opted for the $41.4 million cash lump sum.
"I think I can handle my own money, with the help of advisers," he told "Good Morning America" at the time.
Edwards had previously been arrested, spent time in jail and had a history of drug use.
The Broward Palm Beach New Times reports that he spent money on a home in Palm Beach, a Lamborghini, a Lear Jet, a limo business, a fiber optics company and three race horses. He ended up living in a storage unit surrounded by "dirty clothes, rotting food," according to the paper.
He died in hospice in his home state of Kentucky in 2014. He was 58.