— -- New documents reveal details about the night of alleged hazing at Louisiana State University's Phi Delta Theta fraternity -- including members allegedly yelling at pledges and forcing them to drink alcohol -- that authorities say led to the death of a freshman.
Arrest warrants have been issued for 10 people in connection with last month's death of 18-year-old pledge Maxwell Gruver, LSU said today. Ten people are facing charges of hazing and one of those ten individuals is also facing a charge of negligent homicide, LSU said.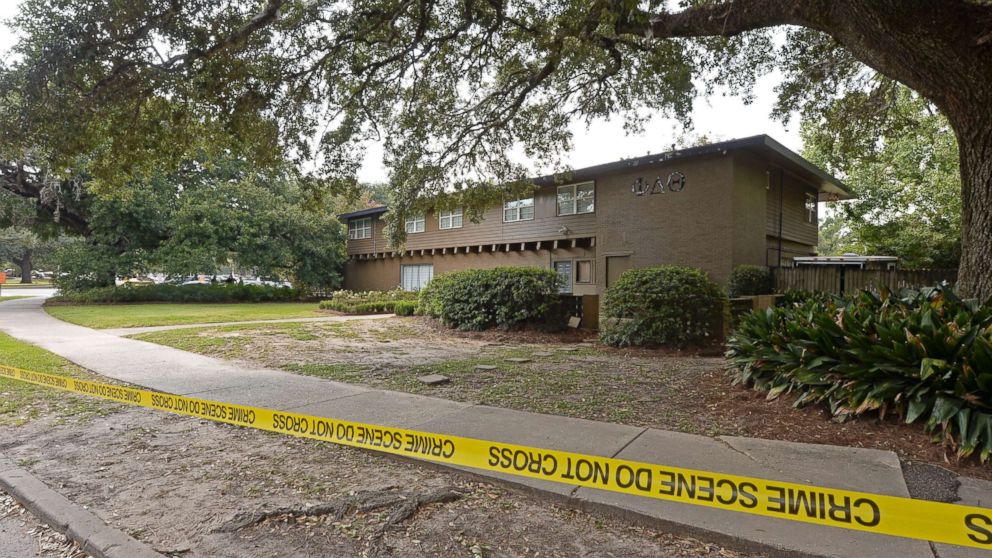 What authorities say happened at Phi Delta Theta that night
Here is what authorities allege happened on Sept. 13 and Sept. 14, according to arrest documents:
On Sept. 13, pledges were called to the frat house for what was referred to as "Bible study," during which the pledges answered questions and, if they were incorrect, they had to drink.
"Pledges were told to make a single file line and go upstairs," documents state, describing events as they allegedly progressed. As they went upstairs, one fraternity member threw mustard and hot sauce on them. Upstairs, the pledges were told to line up and put their nose and toes against a wall. "The lights were off with a strobe light flashing and loud music playing," the documents continue.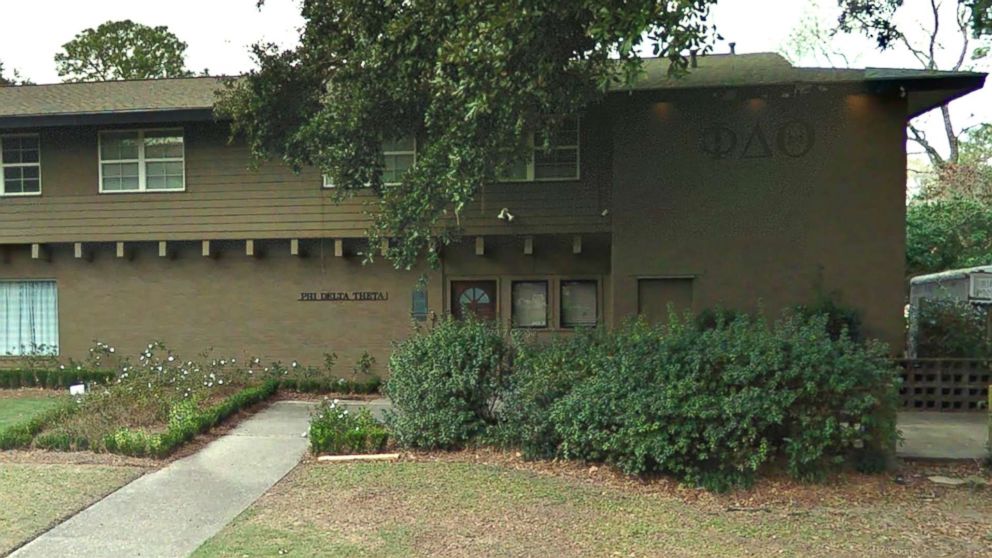 Pledges were allegedly forced to drink. They also were allegedly forced to do "wall sits" while members walked across their knees; the document say the pledges were forced to hold out a small book and members would stand on the book while the pledges were forced to hold them up.
Multiple people told authorities that the pledges were told to recite the Greek alphabet, and every time Gruver made a mistake, one fraternity member forced him to drink. A pledge reported that Gruver was forced to drink much more than the others. It appeared a fraternity member doing the hazing didn't like Gruver, a pledge added, and wanted to cut him from the pledging process.
According to court documents, at some point, Gruver, who appeared intoxicated, was put on a couch and left for the night.
Several fraternity members that live in the house said Gruver was checked on throughout the night and was last seen still passed out on the couch around 3 a.m., the documents state.
According to court documents, that was the last time they said he was monitored until around 9 a.m. on Sept. 14. At that time, several people checked his pulse and found it was weak and they couldn't tell if he was breathing. He was taken to the hospital where he was declared dead.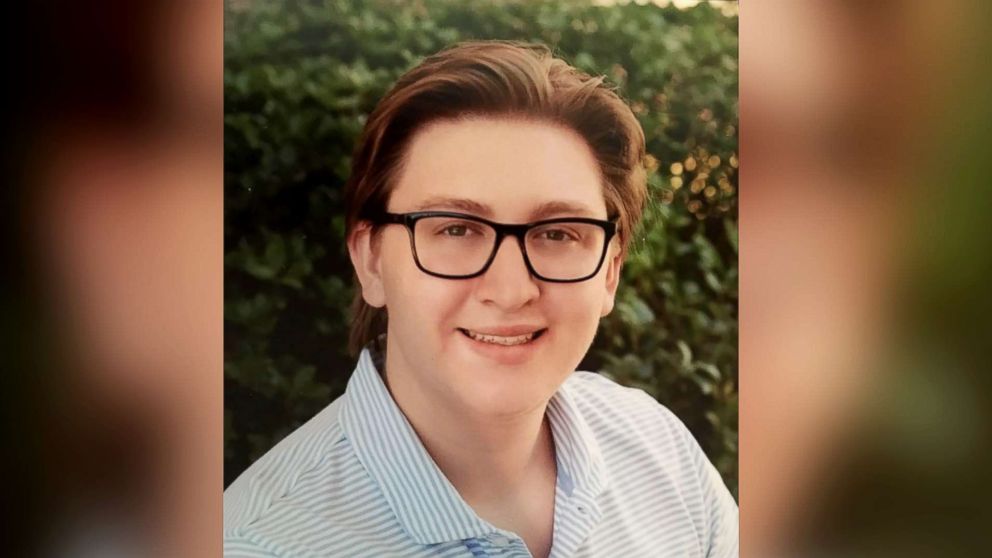 Gruver died from acute alcohol intoxication with aspiration, according to the coroner's report. The manner of death was ruled an accident. Toxicology testing found that Gruver's alcohol level was .495 at the time of this death, the coroner's office said.
David Bourland, an attorney for one of the men charged with hazing, told reporters today, "He's very sad about what happened ... That was a fellow fraternity brother of his and he feels horrible about that, but he had nothing to do with those unfortunate circumstances."
"He never hazed anyone," he said. "My client has not participated in any inappropriate conduct or any hazing and that will come out in time in due course."
Michael Fiser, an attorney for another man charged with hazing, told reporters, "It's an accusation at this point. All the facts are not in. We maintain our innocence at this point. We are not aware of anything that he did to participate in any hazing."
Franz Borghardt, the lawyer for another person charged with hazing, said his client is "presumed innocent," adding, "My client is terribly upset about the fact that Max died. We mourn his loss, we feel bad for his family, and we're ready to just move forward with this."
At the time of the incident, 8 of the 10 people now charged were active members of Phi Delta Theta, a spokesman for LSU Ernie Ballard III said today. Eight of the 10 are current students at LSU, Ballard said.
The university and fraternity react
Ballard said today in a statement, "The LSU Police Department has communicated with the Gruver family throughout the investigation process, and the university has also been in touch with them regarding today's arrests." The university's president F. King Alexander said in a statement today that the "arrests underscore that the ramifications of hazing can be devastating. Maxwell Gruver's family will mourn his loss for the rest of their lives, and several other students are now facing serious consequences –- all due to a series of poor decisions."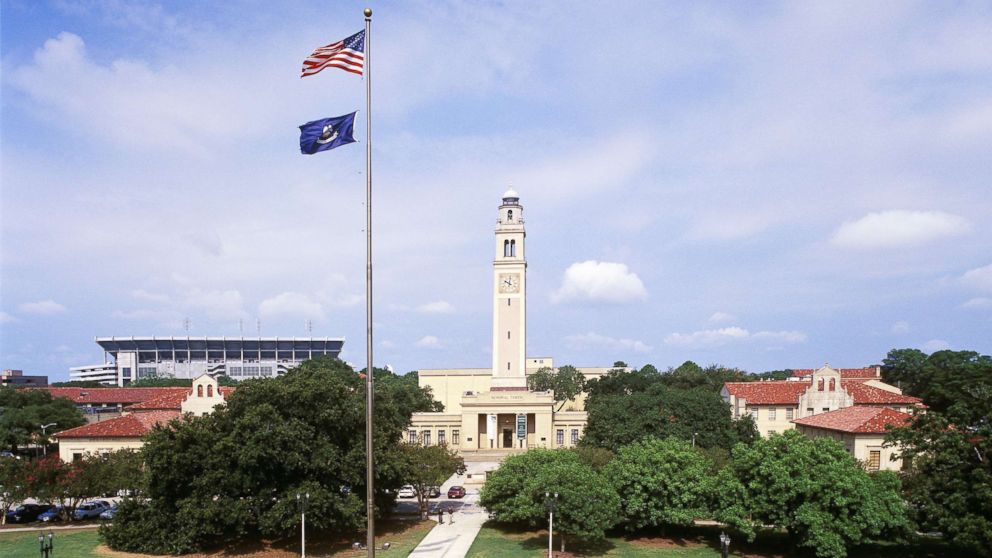 Days after Gruver's death, Phi Delta Theta General Headquarters said it was immediately shuttering the LSU chapter "based on the preliminary findings of an investigation that uncovered enough information to conclude that some chapter members were in violation of established risk management policies, including our Alcohol-Free Housing policy."
"Actions such as those described in the charges filed today are completely inconsistent with the values of Phi Delta Theta and in full violation of our established and communicated risk management policies," Phi Delta Theta said in a statement today, adding that it has "formally removed the membership of those charged in this incident."
"We continue to keep the entire Gruver family in our thoughts and prayers. No parent or family should have to go through the pain and suffering that they are currently experiencing," the fraternity said. "We are committed to continuing to work with LSU, the Baton Rouge police department and the East Baton Rouge District Attorney's office to fully understand the events that led up to Max's passing so we can help prevent another tragedy such as this from ever happening again."
Reforms at LSU
Ballard said earlier that Greek Life activities were suspended at LSU after Gruver's death, though "educational and outreach activities have been reinstated, along with some events that are registered and approved through the university."
LSU has also said it will form a Greek life task force to take "an exhaustive look at past and current practices of Greek Life, as well as other LSU student organizations, to address concerns about student safety."
Alexander said in his statement today, "We are all in this together. Affecting real change requires students, faculty, staff, administration and alumni engagement. I ask that anyone who might have information that would prove useful in our Greek Life Task Force's efforts to inform a healthier culture for all LSU students reach out to taskforce@lsu.edu."
ABC News' Rachel Katz and Dominick Proto contributed to this report.