— -- Federal authorities are investigating an Illinois man who posted a meme that suggested lynching Rep. Frederica Wilson.
Wilson, D-Fla., has earned the ire of President Donald Trump and some of his supporters in recent weeks for criticizing his handling of a call to the widow of a soldier.
The Chicago Tribune first reported that Tom Keevers was connected to the social media post, which called for "ten good men to help carry out a lynching." Des Plaines Police Department Commander Chris Mierzwa confirmed for ABC News that Keevers is the subject of an investigation.
Mierzwa said Keevers was interviewed Friday night and he currently faces no local charges.
Mierzwa told ABC News that the investigation has been turned over to the Capitol Police and the FBI. Local police are no longer permitted to release any details about the case.
"We are aware of a social media posting generated in Des Plaines and are in contact with local authorities," FBI Special Agent Garrett Croon said in a statement.
ABC News could not immediately reach Keevers, but he spoke to The Chicago Tribune, apparently giving a shifting version of events.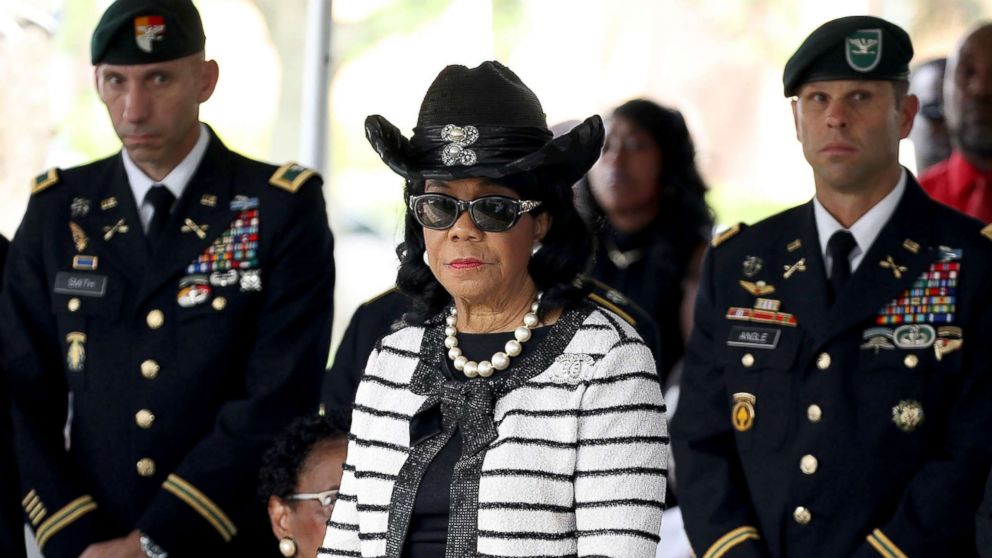 At first, Keevers told the paper that an anonymous "meme maker" was responsible. He went on to say that threatening to lynch someone is "not something that should be said" and then said he "cannot remember" if he threatened to lynch Wilson. Someone could have used his words "and made them into a meme," he claimed.
The image at the center of the threat appears to be a Facebook post, with two lines of text below Keevers' name, photo, location and timestamp. The post reads, "Need ten good men to help carry out a lynching. Must have own horse and saddle. Rope will be provided." A photo of Wilson is included below.
The Tribune quoted Keevers as saying the post was "a joke, as I read it," and "I don't have 10 horses either."
ABC News reached out to Wilson's office for comment.
The Capitol Police told ABC News, "We do not comment on ongoing investigations."
Facebook did not immediately return ABC News' requests for comment.