Major storm to bring heavy rain to South, snow to North Carolina
Snowfall totals could be as much as a foot in western North Carolina.
Heavy rain was already falling in the South on Saturday morning as western North Carolina prepares for the potential for as much as a foot of snow this weekend.
A major storm in the southern U.S. dumped significant amounts of rain in Texas on Friday night into early Saturday morning. Areas near Houston reported rainfall rates overnight of up to 2 inches per hour as bands of thunderstorms moved through. Bunker Hill Village in Harris County received 7.88 inches of rain over past 24 hours, while Lake Jackson saw 7.72 inches and College Station received 3.98 inches.
The radar on Saturday morning shows the storm is primarily a rain-producing system, with the heaviest bands producing downpours east of Houston.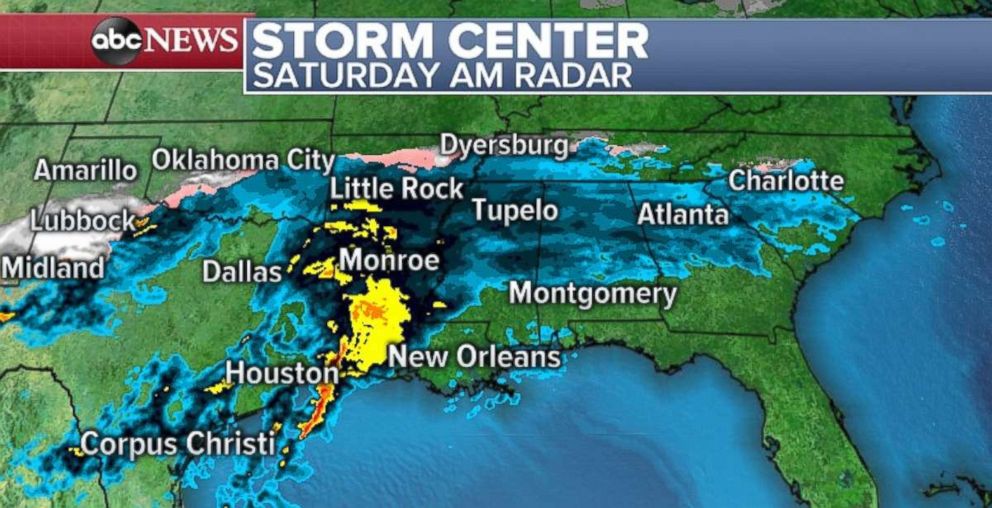 When all is said and done in Texas and the Gulf Coast, widespread rainfall totals are expected to amount to 3 to 6 inches.
As a result, the risk of flooding is extremely significant. Flash flood watches and flood watches are in effect from eastern Texas to Georgia on Saturday.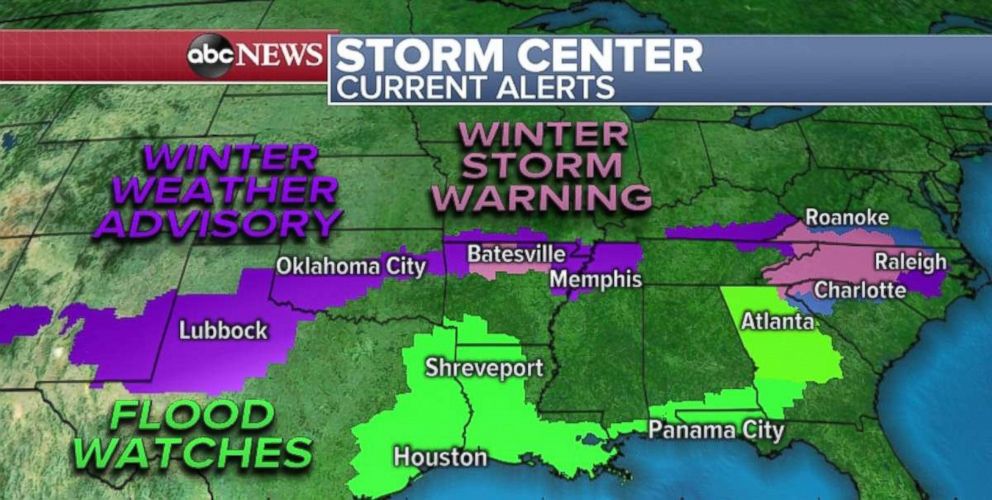 On the northern edge of the system, there is snow and ice occurring with this storm. Already 3.25 inches of snow has been reported in Lubbock, Texas. Snow and a wintry mix are beginning to spread from the Texas Panhandle to northern Arkansas Saturday morning. Winter weather advisories and winter storm warnings are in effect from New Mexico to Virginia.
The storm system will track to the east-northeast Saturday afternoon into evening. During this time, cold air from the north will be wrapped into the system, which will set the stage for moderate to heavy snowfall in the Piedmont region and North Carolina. Very heavy snow is expected to fall in southwest Virginia and North Carolina on Sunday.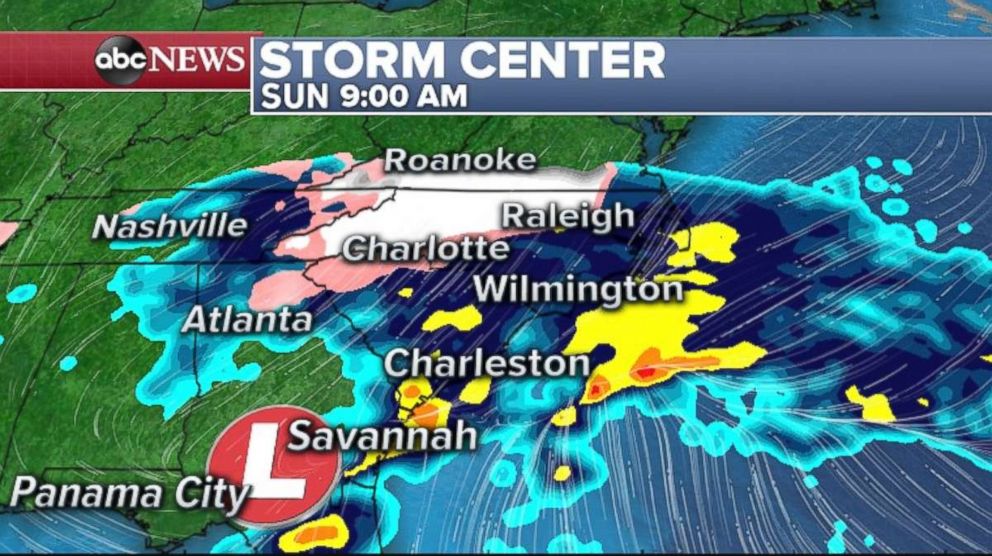 Further south, torrential rain will dominate, setting the stage for flooding in Georgia. Upwards of 6 inches of rain is expected in the Southeast once the storm has moved through by Monday. The National Weather Service has already issued flood watches for much of northern Georgia.
Winter storm watches and warnings are in effect in the Southeast as well.
The system will be offshore by noon on Monday, but it still will be producing rain and snow from Virginia to Tennessee and Alabama.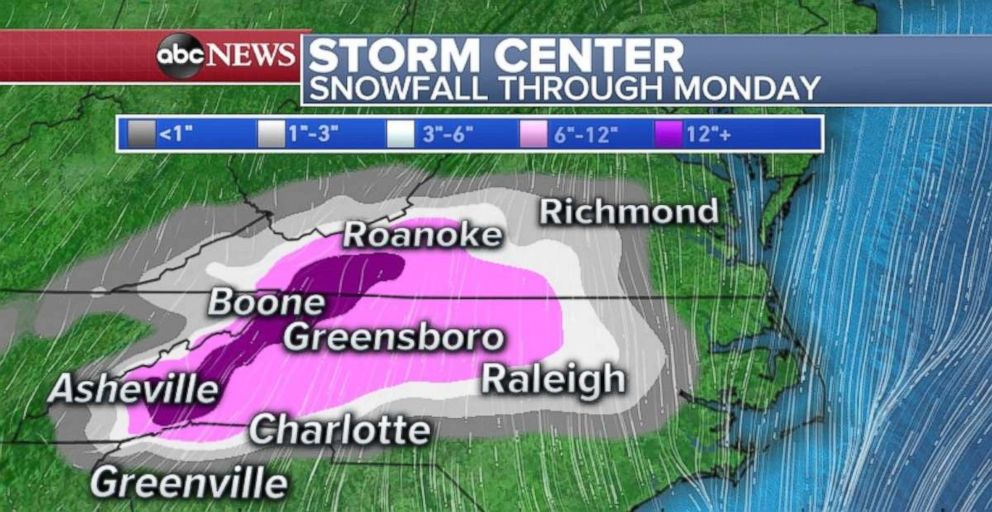 Snowfall totals of 6 to 12 inches will be widespread in Virginia and North Carolina. Localized amounts of greater than 1 foot are highly likely for the mountainous western areas of these states.