This winter blast is going to get worse, with dangerous weather reaching nearly every region of the country -- including a historic storm in Texas.
In the Pacific Northwest, a major storm dumped heavy snow and freezing rain in Portland and Seattle.
More than 6 inches of snow fell outside of Seattle and Portland, while south of Portland is a devastating ice storm
The COVID-19 mass vaccination site at Portland's Oregon Convention Center is closed on Saturday and Sunday due to the weather, said Oregon Health & Science University.
On the East Coast, a major storm is bringing freezing rain, sleet and snow.
An ice storm warning is in effect from Richmond, Virginia, to Washington, D.C., while winter weather alerts are in effect from Raleigh, North Carolina, to New York City.
Virginia State Police said troopers have responded to 283 crashes Saturday.
A wintry mix of snow, sleet and freezing rain will move through the Northeast Saturday night. There could still be icy conditions and slick roads along the Interstate 95 corridor.
In Texas, where about 16,000 customers are already without power, Gov. Greg Abbott has issued a disaster declaration in all 254 counties due to severe weather which he called unprecedented for the state.
Every part of Texas will face freezing conditions and some areas could see record-breaking snowfall, Abbott said.
"There will be many roads across the state that will be extremely dangerous to drive on," Abbott warned.
Authorities have already responded to more than 1,000 crashes since Thursday, officials said.
A winter storm warning is in effect in Dallas while a winter storm watch was issued in Houston.
In Austin, all Saturday appointments are canceled at the city's three COVID-19 vaccine clinics "due to inclement weather and icy road conditions," the city said. All appointments scheduled for the day -- about 2,300 -- were for second doses, officials said.
Dallas County health officials said its Fair Park vaccine location will be closed Saturday through Monday.
In Dallas, snow will make travel extremely difficult on Sunday and Monday.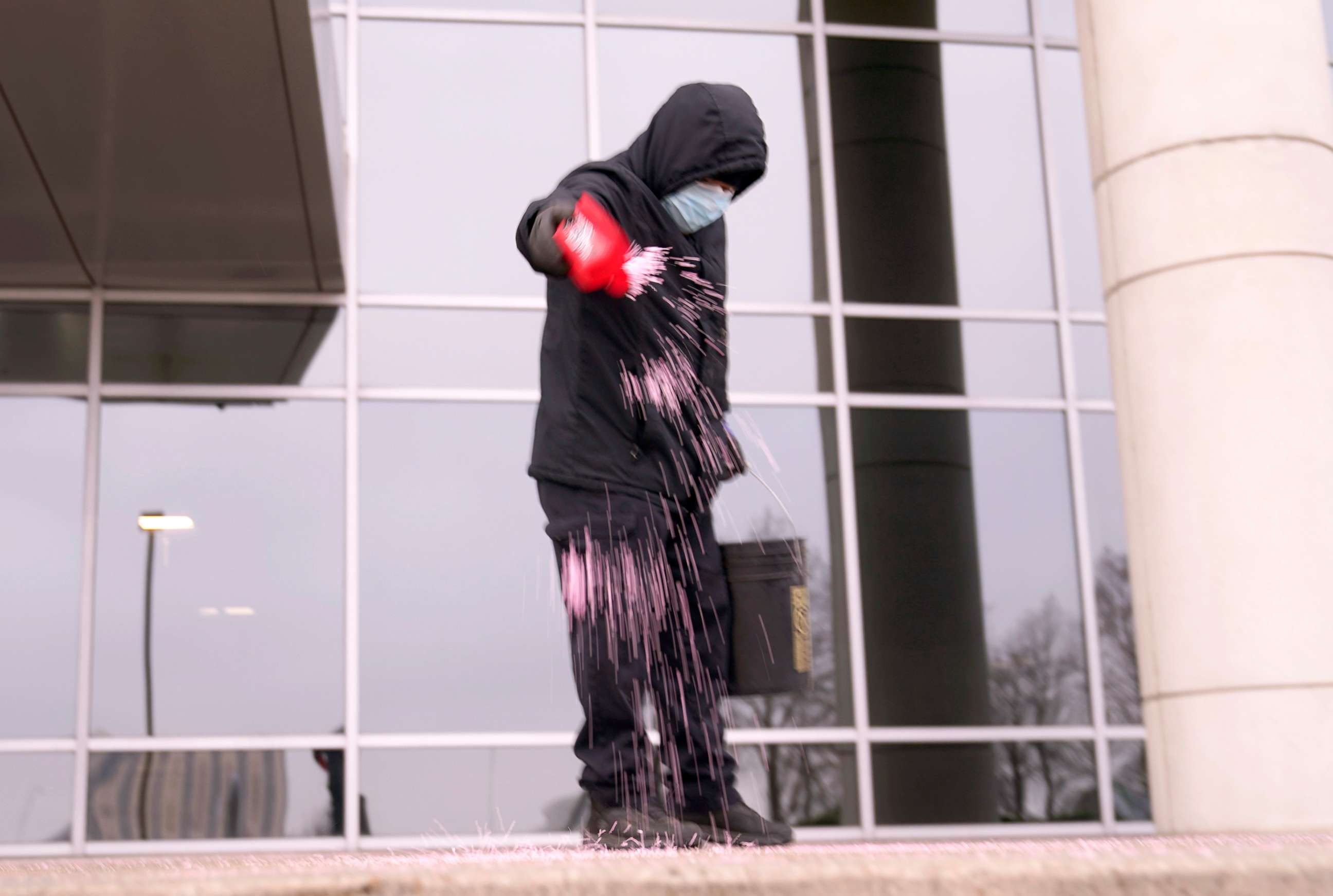 An arctic blast will also send temperatures plunging in Texas.
On Monday morning, wind chills are forecast to dip below zero as far south as Austin. In Houston, it will feel like single-digit temperatures.