— -- Two male models who were skateboarding in Central Park and paused to take a picture of the sunset ended up saving the lives of seven teenagers who had fallen through ice.
"It was all a matter of 'right place at the right time' for the two of us," Ethan Turnbull said today on "Good Morning America."
Turnbull, 24, was with fellow model Bennett Jonas, 23, in New York City's Central Park Monday when, out of the corner of his eye, he spotted a group of teenagers playing on ice atop a pond.
"I said to Bennett, 'Look, man, there's some kids over there on the ice,'" Turnbull recalled. "Within the time it took me to say that to Bennett and look back, the ice had actually broken because they came together to take a photo."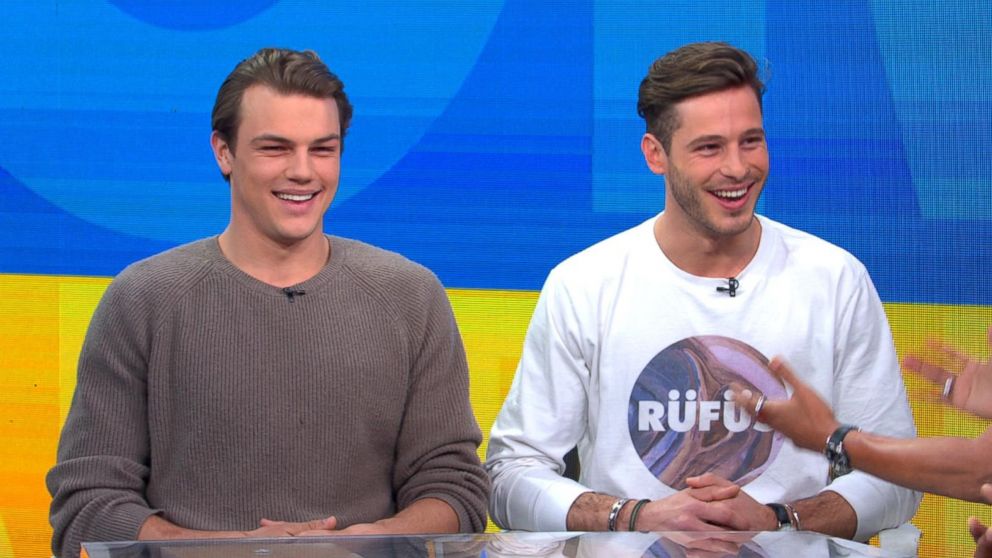 Turnbull and Jonas rushed to the scene and jumped into the freezing water to pull the teenagers to safety. The teenagers in the water were all boys ages 13 to 17, according to ABC New York City station WABC-TV.
"One of the first things I learned as a kid was never give your body to somebody drowning and I learned that the hard way," Jonas said today on "GMA." "The first two kids I got to heading into the water pulled me under.
"They had me completely under the water," he said. "I had to get them up and get them to [Ethan]."
While other eyewitnesses captured Turnbull and Jonas's heroic efforts on video, the two friends kept working to pull each of the seven boys to the shore.
"The only time I was really scared was as I was entering the water … it was chaotic," Jonas said. "They were pulling each other under [and] just knowing you're heading into the middle of that and they're trying to get out as much as you're trying to get them out."
He added, "You're their way out so they're trying to get on top of you, get out any way they can."
One of the victims was hospitalized overnight. The other teens were treated and released, according to WABC.
Jonas and Turnbull were not injured during the rescue. Jonas described how the pair survived the "brutal" water temperature.
"The adrenaline was so crazy; I don't think either of us really realized how cold we were until after it all kind of subsided," he said.