A historic expedition began today when long-distance swimmer Ben Lecomte set off on a 5,500-mile swim across the Pacific Ocean.
Lecomte left from Japan around 8 a.m. on Tuesday and is swimming to San Francisco. The journey is expected to take six to eight months.
The event, known as "The Swim," is being tracked by Seeker, a digital media science company, and the Discovery Channel.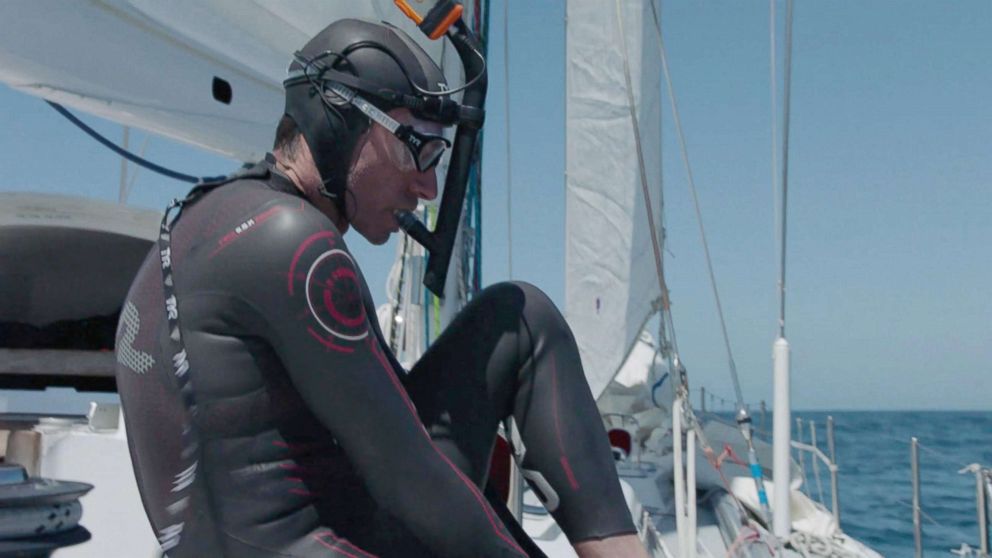 "The mission of my historic swim is to bring to light the current state of our oceans," Lecomte, 51, said in a statement. "The research we collect during 'The Swin' will ultimately help us better protect our oceans."
Lecomte and his crew are collaborating with 27 institutions including NASA and the Woods Hole Oceanographic Institution. They will collect more than 1,000 samples along the way to learn more about the ocean.
The samples will help them learn more about plastic pollution, mammal migration and long-term spaceflight.
"We couldn't be more excited to travel alongside Ben and bring 'The Swim' to life for viewers worldwide," Caroline Smith, Seeker's chief content officer, said in the statement. "Not only are we documenting history, but we will be creating never-before-seen content in real-time from deep in the Pacific.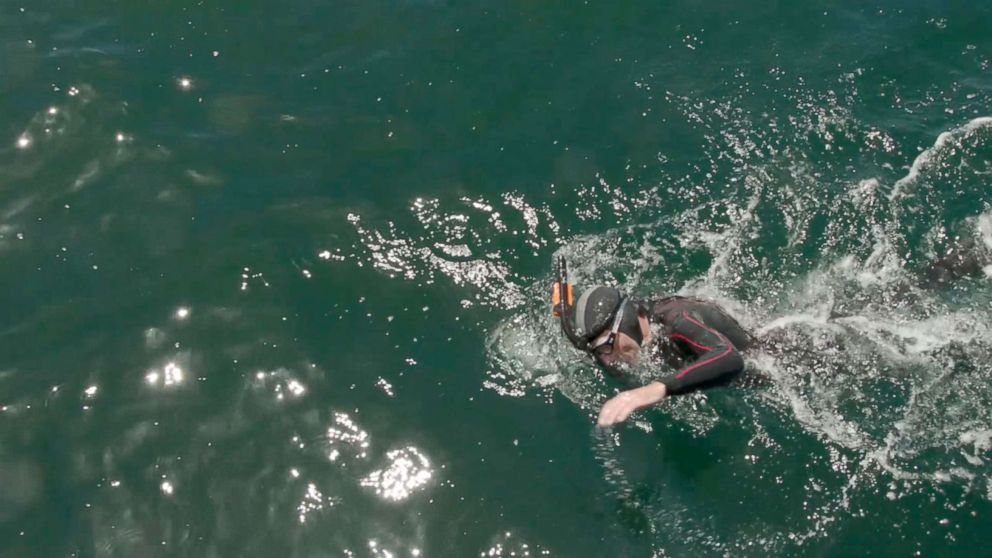 Lecomte was the first person to swim across the Atlantic Ocean in 1998, covering about 3,700 miles in 73 days. He has spent seven years preparing for his upcoming journey and plans to swim eight hours a day.
"You learn a lot about yourself. You learn what you can do, how much you can push, how much you cannot push," Lecomte, a Texas resident who was born in France, said in an interview with Seeker. "It's my limits it can change from one day to another but you try to learn from that and to push it further each day."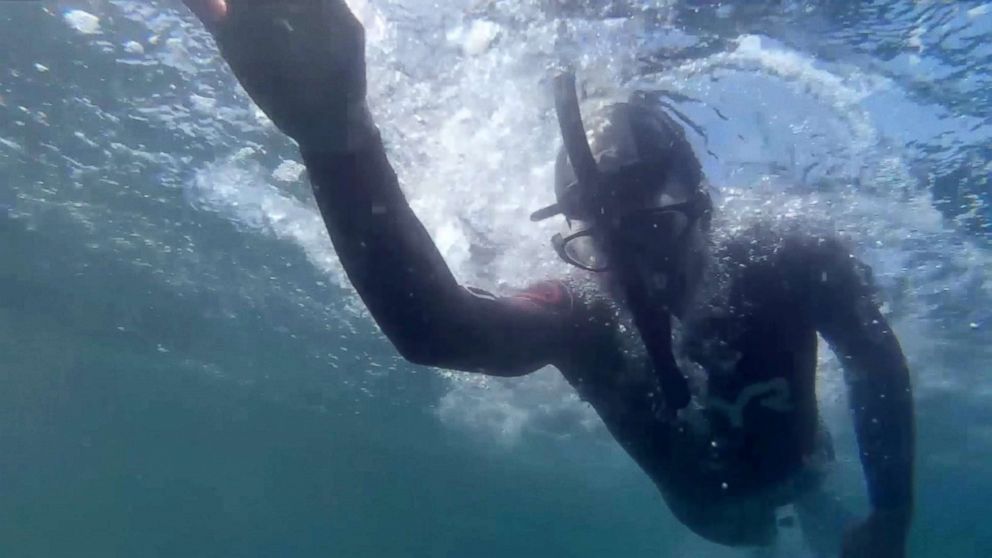 Lecomte understands the various challenges that lie ahead, including weather issues, health concerns and threatening marine life, he said.
"What bothers me the most I think is jellyfish," Lecomte, who'll wear a wetsuit, said. "It's very difficult to swim if there are jellyfish, especially if they are bunched together."
He understands that such challenges could cut the swim short.
"To complete the swim is just one goal," Lecomte said. "The bigger goal is to engage people into understanding that the ocean is in peril."