A Portland, Oregon, man is facing multiple federal hate crime charges, after authorities said he set fire to a Muslim center, and vandalized two synagogues and a Black-owned business.
Michael Edgar Bivins, 34, is also facing 11 state charges, including one count of Arson in the First Degree, five counts of Criminal Mischief in the First Degree and five counts of Bias Crime in the Second Degree.
Federal documents claim Bivins "defaced, damaged and destroyed" religious property at the Muslim Community Center of Portland on May 3. He allegedly used an accelerant to light the center on fire, causing damage to the building's exterior, authorities said.
"Video surveillance captured a male, later identified as Bivins, pouring fluid on the northeast wall of the Center and subsequently throwing a matchbook on the liquid causing it to erupt in flames," according to the charges describing the incident. "Bivins can be seen briefly walking away from the fire and returning with a lit piece of cloth and throwing it in the area where he had poured the fluid."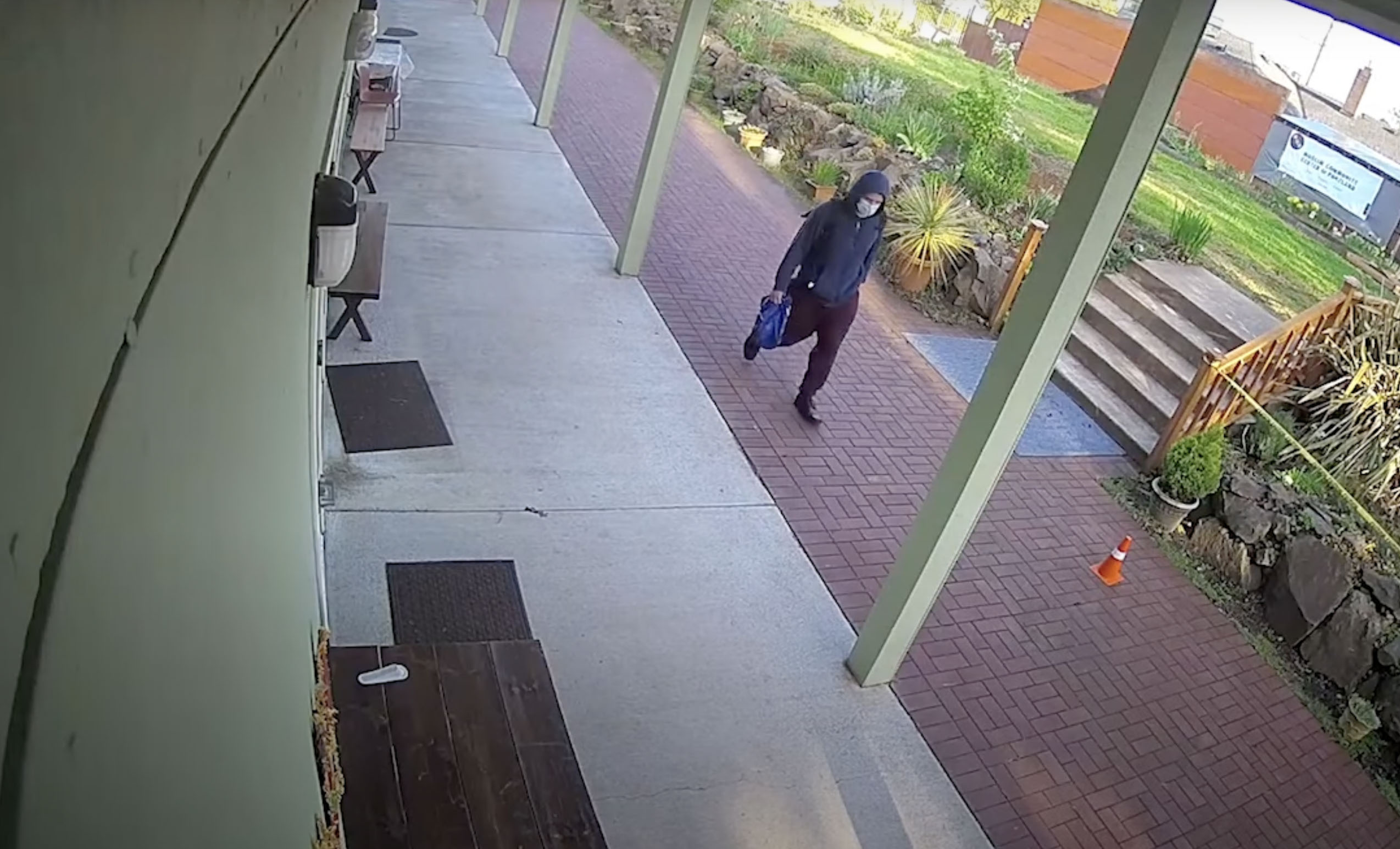 Around the first few days of May, Bivins "by force and threat of force, willfully intimidated and interfered" with a Black business owner "because of his race, color, or national origin" and broke a window at the location "because it was a black-owned business," the charging documents said.
He also is accused of spraying threatening anti-Jewish language on the exterior of the synagogue Congregation Beth Israel and using a rock to break the window of another building on the synagogue's campus around the same day, according to court documents. However, the federal and state charges state different days.
Around April 30, he also allegedly broke a window at Congregation Shir Tikvah, another local synagogue, according to officials.
Portland police detained him on May 6, according to officials. Bivins has plead not guilty to the state charges.
His federal charges include damage to religious property and violation of a federally protected activity.
State officials also claim Bivins went into a local news station and "made anti-semitic remarks and indicated he was involved in the crimes against Shir Tikvah, Congregation Beth Israel Synagogue, Muslim Community Center of Portland, adding that he would break the window of any Black-owned or minority-owned business. He stated that he would return to the station the following Friday to have additional discussions."
Bivins and his legal team have not responded to ABC News' request for comment.