A 46-year-old man died at California's Heavenly Mountain Resort following a serious incident on the mountain, according to resort officials.
The resort's ski patrol responded to an incident on an expert trail on Wednesday. After providing emergency care and evaluating the man, he was pronounced dead at the California Lodge Base Area.
He was transferred to the El Dorado County Coroner's Office.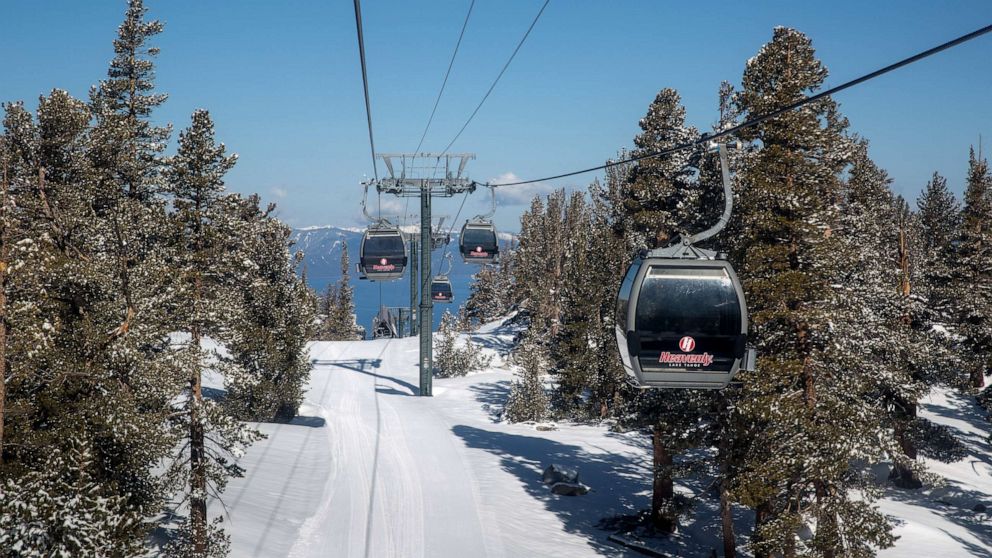 "Heavenly Mountain Resort, Heavenly Ski Patrol, and the entire Vail Resorts family extend our deepest sympathy and support to our guest's family and friends," said Tom Fortune, vice president and COO of Heavenly and Tahoe Region.
Rare snowstorms struck California over the past week, dumping several feet of new snow in the mountains.
Heavenly Mountain Resort tweeted it had received more than 24 inches in 24 hours on Wednesday.
Palisade Tahoe, the largest skiing complex in the Lake Tahoe region, was shut down on Tuesday due to the amount of snowfall. Other ski resorts in the area have also had to temporarily close.
The storm has since moved out of the region and is bringing severe weather to the South.
On Tuesday, an avalanche buried part of a three-story apartment building in Placer County, which includes Lake Tahoe. No one was injured.
"The avalanche was approximately 200 yards wide and 25 feet deep and engulfed the bottom two stories of the building," the Placer County sheriff said in a statement.