A Georgia man is recovering after he was shot in the head during an apparent road rage incident over the weekend, police said.
The incident began Saturday before 1 a.m. when when a green pickup truck with an attached landscaping trailer cut off a Toyota Tacoma while driving on Interstate 575 just past the Chastain Road exit, Cobb County Police spokeswoman Sarah O'Hara said in a statement to ABC News.
The driver of the Tacoma then retaliated by going around the green pickup truck and brake-checking the other truck, O'Hara said.
The two trucks then continued onto Bells Ferry Road, but when the Tacoma slowed down to make U-turn, someone in the green pickup truck fired two shots into the Tacoma's windshield as it passed, striking the victim once in the head, O'Hara said.
A good Samaritan stopped and helped the victim out of his vehicle and took him to a local hospital, while a passenger inside the Tacoma remained on the scene to talk to officers, O'Hara said.
ABC Atlanta affiliate WSB-TV identified the victim as 23-year-old college student Neil Seiz.
Neil Seiz and a passenger were driving to Acworth after leaving an Atlanta Braves baseball game, his father, Ed Seiz, told WSB-TV, describing his son as "one tough kid."
"Everybody is doing OK," Ed Seiz said. "Everybody is behind Neil, and we know he's going to be OK."
However, the bullet may be lodged in his neck for the rest of his life, Ed Seiz said.
Authorities are asking anyone who may have witnessed the incident to call them.
Neil Seiz and the suspect had exchanged words after Seiz sped up, WSB-TV reported, citing police. He was in stable condition after he was taken to the hospital, O'Hara said. He was released on Sunday, according to WSB-TV.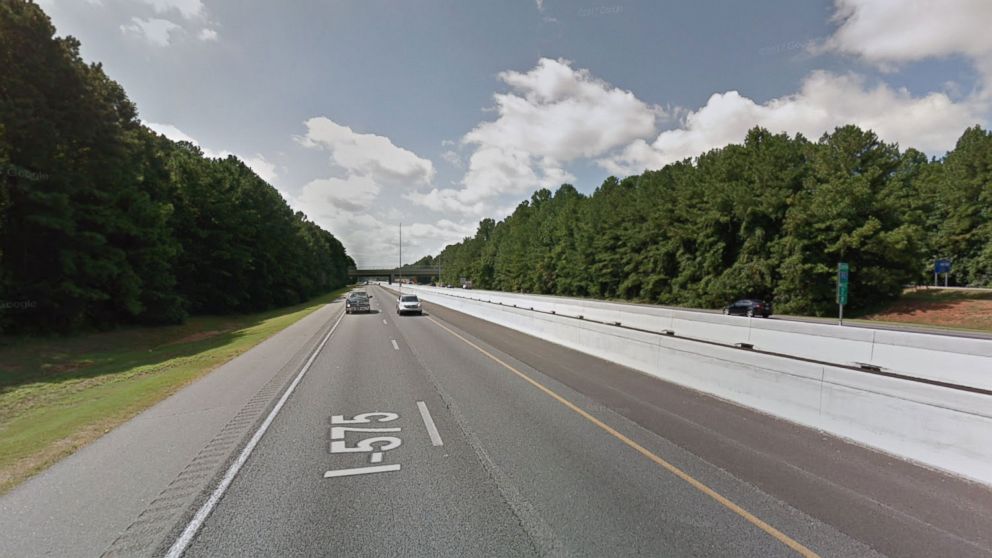 The suspect's vehicle is described as a 2010 model or later green pickup truck with a chrome bumper with a black landscaping trailer with short ramp and lawn equipment on it.
Police did not have a description of any passengers who may have been in the suspect's vehicle.
The incident was one of two road rage shootings that happened within 30 minutes of each other in Cobb County, according to WSB-TV.