— -- A man says he was stranded for days in Arizona's desert mountains with just a water bottle, a couple beers, some crackers and a spoiled sandwich, and he lived to tell the tale.
Mick Ohman said he was ending a road trip to Crown King, a mining ghost town nestled high in the Bradshaw Mountains, when he decided to take a back route home to Phoenix. His car broke down on a rugged road on the way in the sweltering desert around 3 p.m. on July 27.
Ohman told ABC News he hiked for hours in the wilderness trying to find a cell signal, with no luck. Ohman then used his phone to record a video message he hoped no one would have to see: "If you find this phone and I didn't do so well, please tell my sisters how much I love them."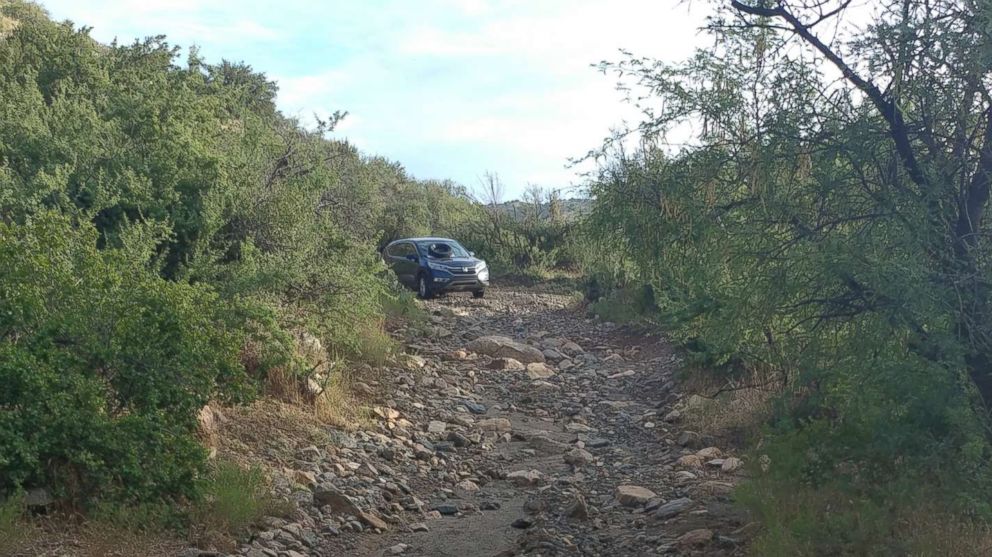 While Ohman searched for help, he left behind handwritten notes on his SUV with his cellphone number, home address and the direction in which he had walked in case anyone came across his broken-down vehicle while he was gone.
Ohman told ABC News he had a half-full water bottle, two beers, a spoiled sandwich and some crackers in a lunchbox in his car. When those ran out, he survived by drinking the water from nearby creeks and even his own urine.
At daybreak on the third day, more than 48 hours after becoming stranded, Ohman said, he spotted a dirt biker over the horizon and flagged him down. The biker, Troy Haverland, told ABC News he took Ohman an hour-long ride to Lake Pleasant, where he met with authorities and was checked out by a medical team.
"I'm screaming in his ear the whole way, 'You know, today you can say you saved a life,'" Ohman said in a recent interview with ABC affiliate KNXV-TV in Phoenix.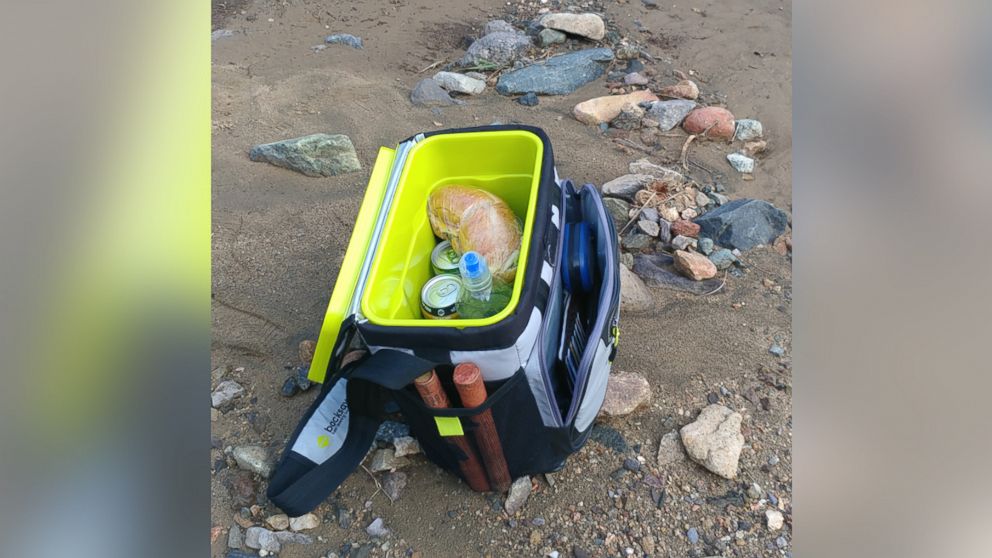 According to the Maricopa County Sheriff's Office, Ohman told deputies he had been stranded in the desert north of Lake Pleasant since July 27. Deputies called the Peoria Fire Department to evaluate Ohman, who then refused further medical treatment.
Deputies gave Ohman a ride to his residence in Phoenix and contacted Yavapai County Sheriff's Office regarding his broken-down vehicle.
The Yavapai County Sheriff's Office said they would call Ohman directly with the exact GPS coordinates of his SUV so he could make arrangements to have it towed to a mechanic.