Manhunt is over for convicted child sex offender who escaped from St. Louis hospital: Police
Tommy Wayne Boyd, 45, walked out of the hospital Thursday morning, police said.
A manhunt is over for a convicted child sex offender who escaped custody while receiving treatment at a St. Louis hospital, police said.
St. Louis County Police posted on X (formally known as Twitter) Thursday night that the inmate, Tommy Wayne Boyd, "was located and taken into custody without incident."
Boyd, 45, an inmate from Potosi Correctional Facility, is serving a 30-year sentence for enticement of a child, online inmate records show.
He was receiving medical treatment at Mercy Hospital South when he walked out of the hospital, according to the St. Louis County Police Department. Boyd was last seen by hospital staff Thursday at 3:54 a.m. local time, police said.
"Surveillance video shows Boyd leaving the hospital on foot, traveling in an unknown direction," St. Louis County police said in an earlier statement.
Two Missouri Department of Corrections officers were guarding Boyd when he escaped and there was no physical confrontation, the hospital said.
"Police searched [the] campus and our security team searched all buildings on campus and found no evidence he is still here," Mercy Hospital said in a statement. "We continue to assist St. Louis County Police in their search and investigation."
Police released surveillance footage of Boyd in the hospital.
The Department of Corrections is investigating how Boyd managed to escape, St. Louis County Lt. Col. Jason Law told reporters during a briefing Thursday.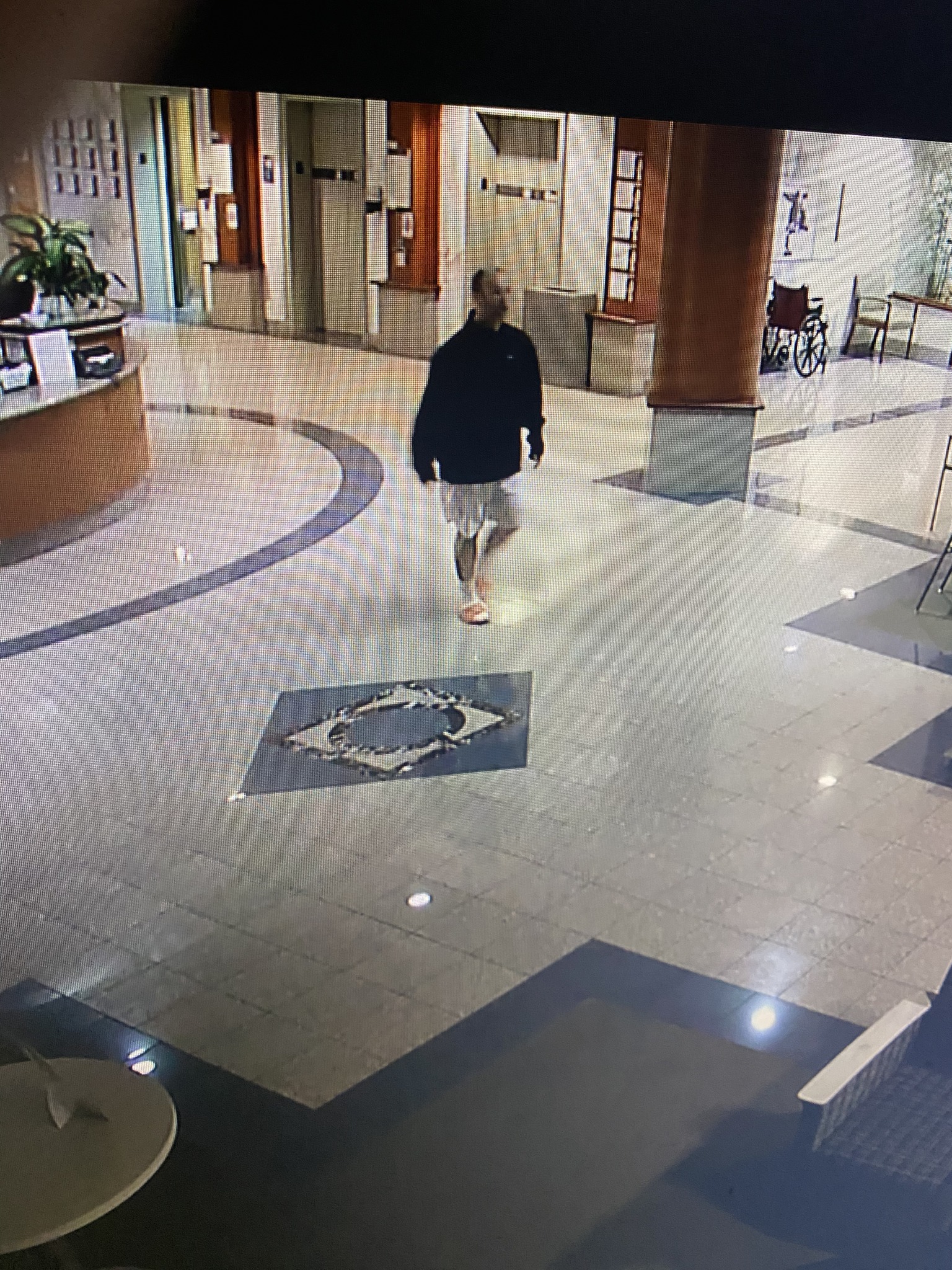 Police thanked everyone for help on Boyd's capture, "Thank you to the media and our community who provided numerous tips to assist in locating this dangerous felon. Our residents are safer tonight with Boyd in custody."
Boyd was located in Shrewsbury, a suburb of St. Louis, about 7 miles from the hospital, police said.
Amid the search, police released a photo of Boyd believed to have been taken Thursday morning. The selfie of Boyd, in a face mask, with a woman was posted on social media, according to St. Louis County police Sgt. Tracy Panus, who said police were investigating the post.
Police employed flight operations and canine units, Law said. The Missouri State Highway Patrol, State Department of Corrections and U.S. Marshals Service assisted in the search, he said.
Amid the search, police warned Boyd should be considered "dangerous."
"We're urging residents to remain vigilant as our officers search for Mr. Boyd," police said on social media. "Be sure your homes and garages are secure. Watch children at bus stops."
Lindbergh Schools, a school district in the area of the hospital, said all of its schools were on "lockout" Thursday "out of an abundance of caution" amid the search. Schools remained open, but all students and staff remained indoors until further notice, the district said.
Boyd is listed on the state's sex offender registry after being convicted of statutory sodomy. The offense was committed in Springfield, Missouri, in 1996 when he was 18, online records show. The victim was an 11-year-old boy, according to the records. He pleaded guilty in 1997 and was sentenced to 10 years in prison, online court records show.
In 2007, a jury found him guilty of enticement of a child and he was sentenced to 30 years in prison, according to online court records.
ABC News' Victoria Arancio contributed to this report.