— -- Two former Marines playing Pokemon Go in Fullerton, California, on Tuesday didn't catch many Pokemon, but they did end up helping catch an attempted murder suspect, according to police.
Javier Soch, 27, told ABC News today that he and his roommate, Seth Ortega, 24, were out hunting Pokemon in the city on Tuesday morning when "a suspicious man" caught their eyes.
Pokemon Go gamers saw the man "interacting with children at the park and touching them inappropriately with a plastic flower," the Fullerton Police Department told ABC News in a news release today. The two former Marines, along with other witnesses, then "detained" the man until police officers arrived.
"Had we not been there playing Pokemon Go at the time, I don't know what would've happened," Soch told ABC News today. "But we still do want people to know that though they should have fun playing and exploring their towns and cities, they should also be very aware of their surroundings. You never know who or what's out there."
The suspect Soch and Ortega helped detain was identified by authorities as a 39-year-old homeless man named Jacob Kells.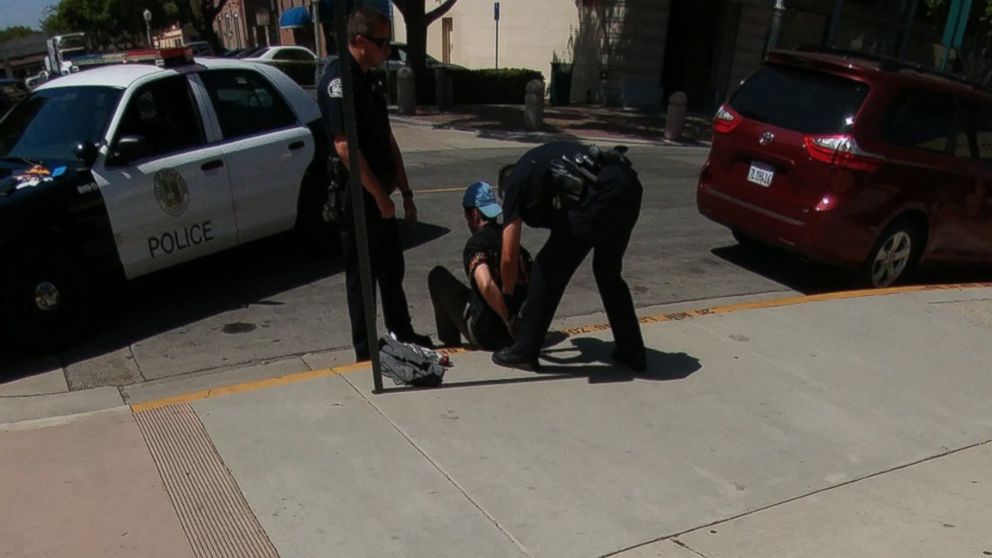 Fullerton police said they arrested Kells Tuesday morning on a misdemeanor charge of child annoyance.
During the arrest, the responding officers discovered Kells had an outstanding arrest warrant in another county in California "for multiple charges including attempted murder, assault with a deadly weapon, assaulting a resisting a peace officer, possession of a stolen vehicle, and felony evading causing great bodily injury."
Kells was transported to the Orange County Jail, where he was awaiting extradition back to Monterey County as of this morning, according to Sgt. Kathryn Hamel, public information officer for Fullerton PD. Hamel told ABC News today it was not immediately clear if Kells has obtained a lawyer.