— -- When Mary Kay Letourneau Fualaau was forced to go public in 1997 with an affair she was having with her former sixth grade student, Vili Fualaau, after she became pregnant with his child, it was the teacher-student sex scandal heard around the world.
At the time, Mary was a 34-year-old, married teacher in Seattle, who already had four children of her own. Vili was just 13 years old. Mary was arrested and served seven and a half years in prison.
Today, Mary is 53 and Vili is 31. The couple is still together and are about to celebrate their 10th wedding anniversary. The two daughters they have together are now teenagers -- older than Vili was when the affair started.
Mary and Vili sat down for an exclusive interview with Barbara Walters to talk about how they managed to stay together all these years, despite their very public and forbidden relationship.
"If it wasn't strong enough in the beginning, it wouldn't have carried through those years," Mary told Walters.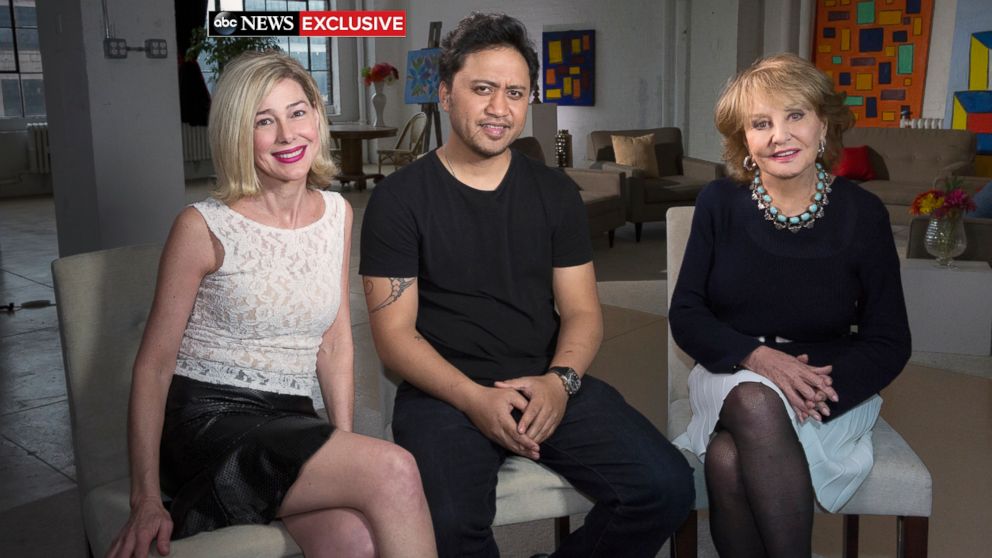 This interview is a part of Barbara Walters' upcoming new series, "American Scandal," on Investigation Discovery, which revisits some of her most famous interviews.
During the interview, Mary described how her and Vili's relationship moved from emotional to sexual when he was in middle school. When she was his teacher, she began to spend more and more time with Vili to help him develop what she thought was a gift for drawing. By the end of the school year, she said the two had bonded. By summer, they started having an affair.
"The incident was a late night that it didn't stop with a kiss," Mary said. "And I thought that it would and it didn't."
When asked if she felt guilty or disgusted with herself for having the affair, Mary said, "I loved him very much, and I kind of thought, 'why can't it ever just be a kiss?'"
By the end of summer 1996, Mary was pregnant with Vili's child, their first daughter. Shortly after the new year in 1997, Mary's husband discovered a love letter Mary had written. The authorities were alerted, and Mary was arrested.
The story of the Seattle teacher-student sex scandal caught wide national attention. She gave birth to her and Vili's first child, Audrey, on May 29, 1997. Three months later, Mary pleaded guilty to two counts of second-degree child rape. On Friday, Nov. 14, 1997, she was sentenced to 89 months in prison.
Mary was paroled after serving six months on the condition that she stay away from Vili and attend counseling sessions for sex offenders. But within a month of being paroled, she was back in prison for ignoring the court order and her sentence was reinstated. While on parole, Mary became pregnant again with Vili's child and gave birth to a second daughter, Georgia, behind bars on October 16, 1998. Mary's husband then filed for divorce and moved their four children to Alaska.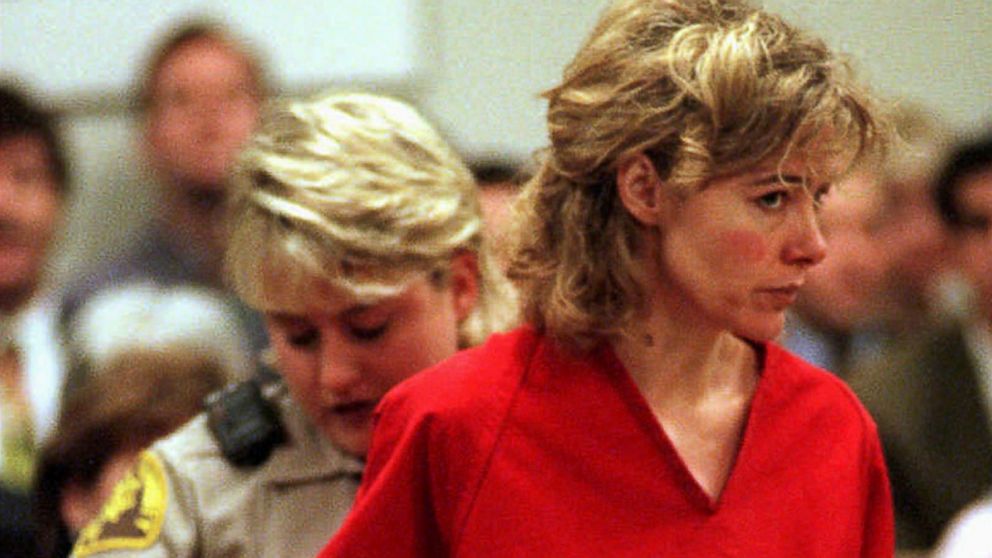 For Vili, the journey to get where he is today has not been easy. He said he battled depression over the years.
"I'm surprised I'm still alive today," Vili said. "I went through a really dark time."
Vili grew up impoverished without a father and had a tumultuous relationship with his mother. When his affair with Mary began, and after she became pregnant with his child, Vili said he felt that he had no support system to help him through it.
"It was a huge change in my life, for sure," he said. "I don't feel like I had the right support, the right help behind me ... from my family, from anyone, in general. I mean, my friends couldn't help me because they had no idea what it was like to be a parent, I mean, because we were all 14, 15."
Vili said he had counseling sessions, but even then he struggled because he said counselors wanted him to take antidepressant medication to "even him out."
"I don't even think the counselors knew how to deal with it. It was just weird," he said. "I was like, 'Why do I need to be on an antidepressant pill?' And they said it was to level you out so they can have a conversation with you. ... It just kind of just really annoyed me through the years."
Vili was forbidden from visiting Mary in prison, but he said it would have helped him if he had been able to talk to her during that time.
"I think the only person that I really ... needed to talk to-- I mean, if they gave me more options or choices to make instead of just saying, 'Oh, you can't talk to her anymore,' and I was like, 'I really do want to talk to her, though,'" Vili said.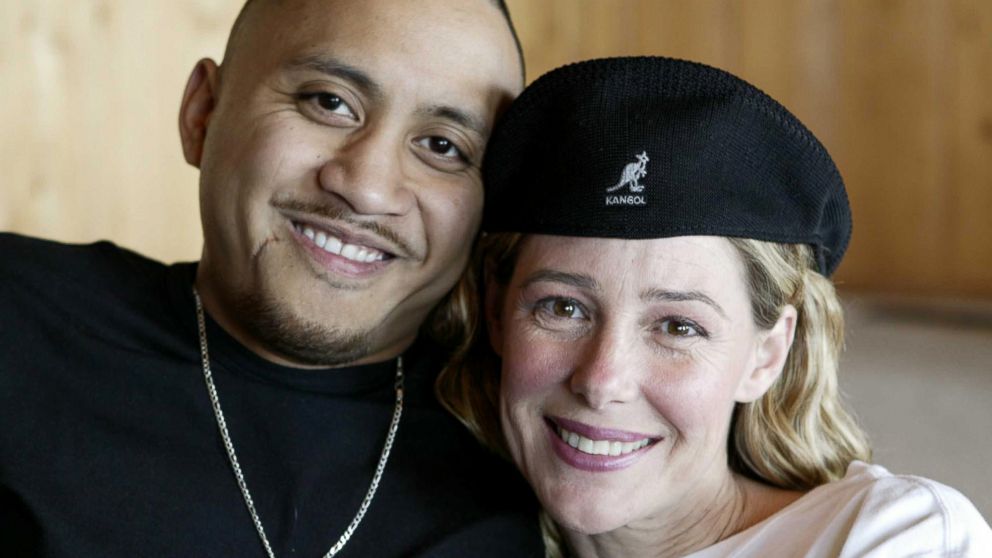 Mary was released from prison in August 2004, and the couple was married 10 months later in a lavish ceremony at a winery in Washington state. Vili was 21 years old.
"It was a huge relief to actually get married... [after] just going through all those years and then having so many questions and them not being answered," he said.
Mary and Vili have stayed in the same Seattle community where Mary had lived with her first husband. When she and Vili got married, Mary said they didn't move because they wanted to focus on "getting on track with life." Through all of this, Mary said her four children from her previous marriage have remained part of their family.
"All of our holidays were always together," she said. "And they're very close with their sisters."
But for Vili, who is only about a year and a half older than Mary's oldest son, it has been more difficult.
"It's an awkward feeling, for sure, to be close in age with someone technically your stepson or stepdaughter," he said.
Today, Vili works at a home and garden center, but his passion is working his night job as a DJ. His DJ name is "DJ Headline."
"I do a lot of weddings, private parties," he said. "Eventually, I want to get into producing."
Mary is working as a legal assistant but hopes she can return to teaching. Her teaching license was revoked during the scandal, but she has now started tutoring and giving piano lessons. She is still registered as a sex offender, but is trying to get her name removed from the registry.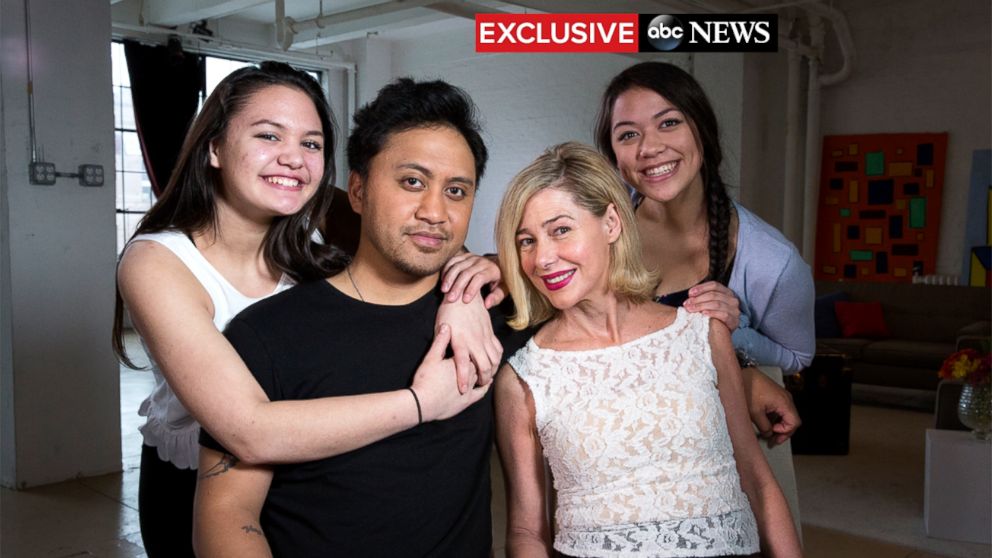 Their two teenage girls, who are in the same school district where Mary used to teach, said their parents have told them how they met, and they knew their mother was different from others when their interaction was limited to prison visits. But the girls seem unfazed by the controversial circumstances of how their family was formed.
"There was never a sit-down chat: 'Now is the time we're going to talk to our children about this," Mary said. "They seemed to already know ... because they grew up with it. ... There's just never been a, 'Wow, we better explain.'"
Audrey graduates from high school this coming June, and will attend community college in the fall. Georgia is a sophomore and a cheerleader. Both sing in their high school choir. Their parents are very protective, and Vili said he has warned his daughters against having boyfriends.
"The reason for me telling them that was just from, out of experience," he said. "A relationship could lead to something that you think you wanted back then. You don't really want it, maybe, years later."
If either of their girls did what they did, if they came home one day and said they were sleeping with their teacher, both Mary and Vili said they would be shocked and upset.
"I don't support younger kids being married or having a relationship with someone older," Vili said. "I don't support it."