— -- A Baltimore-area woman and her oncologist believe her search-and-rescue dog "sniffed out" and detected her lung cancer early enough to possibly save her life.
Her 9-year-old shepherd-Lab mix, Heidi, has helped save several people's lives and find over 2,000 missing pets during her work as a search-and-rescue dog for over seven years, Anne Wills told ABC News today.
Wills and Heidi work for Wills' nonprofit Dogs Finding Dogs, which has professionally trained dogs that can sniff out drugs and find missing pets and people.
But Wills never expected that Heidi would ever save her life, she said.
"Around February this year, every time I would sit down, Heidi would start barricading me and literally not let me get up," Wills, 53, said. "She would scratch my arm, and she was very panic stricken and panting a lot."
Heidi continued doing this for about a week when she suddenly became "more upset and insistent" and "started taking her nose and stuffing it in my chest and keeping it there and breathing in really deeply," added Wills, who lives in Halethorne, Maryland.
She said Heidi continued the behavior for weeks.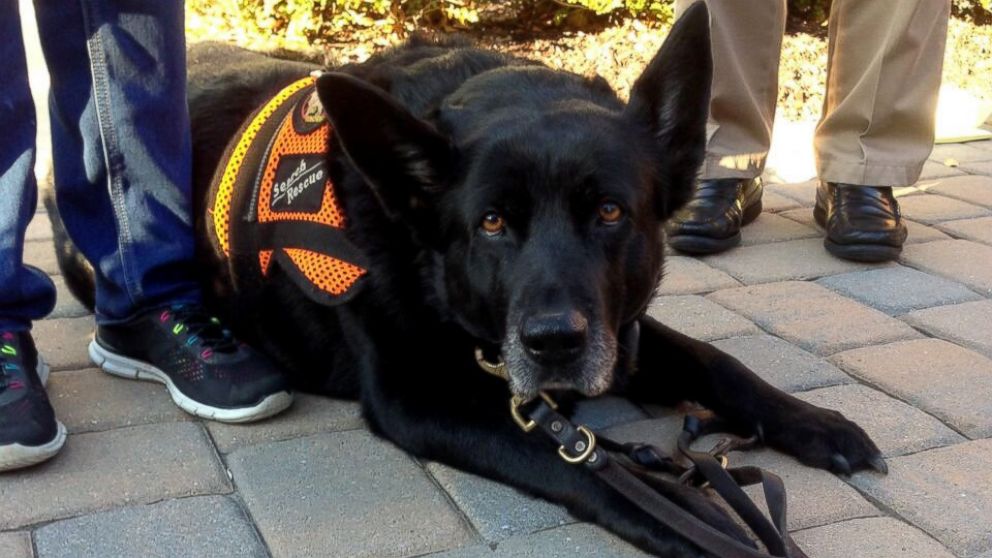 Wills thought something was wrong with Heidi, so she took her to the veterinarian. But when the vet said Heidi was fine, Wills realized Heidi could be sensing something wrong in her, so she went to the doctor.
"I was sent for a CAT scan, and 9 a.m. the next morning, I get a call saying that I have three spots of cancer in my lungs and that I have to get it taken care of right away," Wills said. "And so the journey begins."
Had Heidi not been so persistent in trying to alert Wills, the cancer may have spread to other parts of the body, likely making it incurable, according to Dr. Enser Cole, Will's oncologist and chief of medical oncology at Saint Agnes Hospital in Baltimore.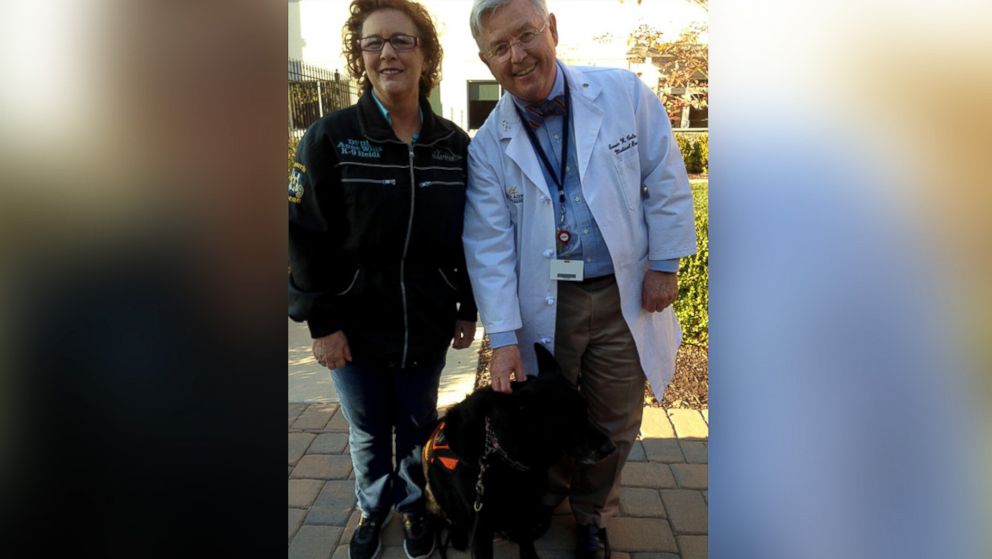 "When you meet Heidi, you feel like you're in the presence of dog with a couple of PhDs," Cole told ABC News today. "This dog diagnosed the cancer before the doctors did, and it's justly something to marvel at."
Cole said he believed Heidi's determination was "a testimony" of her "devotion" to Wills. He credited Heidi's "high training" and her "special, super-sensitive nose to track people, lost pets, detect narcotics" with helping her "detect the presence of a lung cancer."
Wills has been through a surgery and intense rounds of both chemotherapy and radiation, Cole said, and Wills added that the whole time, Heidi has stayed loyally by her side.
"I had no symptoms, no way of knowing I had cancer and that it was this bad," she said. "I absolutely believe Heidi saved my life. If it wasn't for what she did, I'd probably be making funeral arrangements, from what doctors told me."
Wills is in remission, according to Cole, but she said she wants to wait at least a year before she can say that she's winning the battle against cancer. She added that she hopes her story might help save others' lives, too.