— -- A massive, 404-carat diamond was found in the southern African country of Angola, the Lucapa Diamond Company announced Monday.
The 404.2-carat diamond is the biggest diamond ever found in Angola and the 27th biggest recorded diamond in the world. Angola is one of the world's top four diamond producing nations, the company said.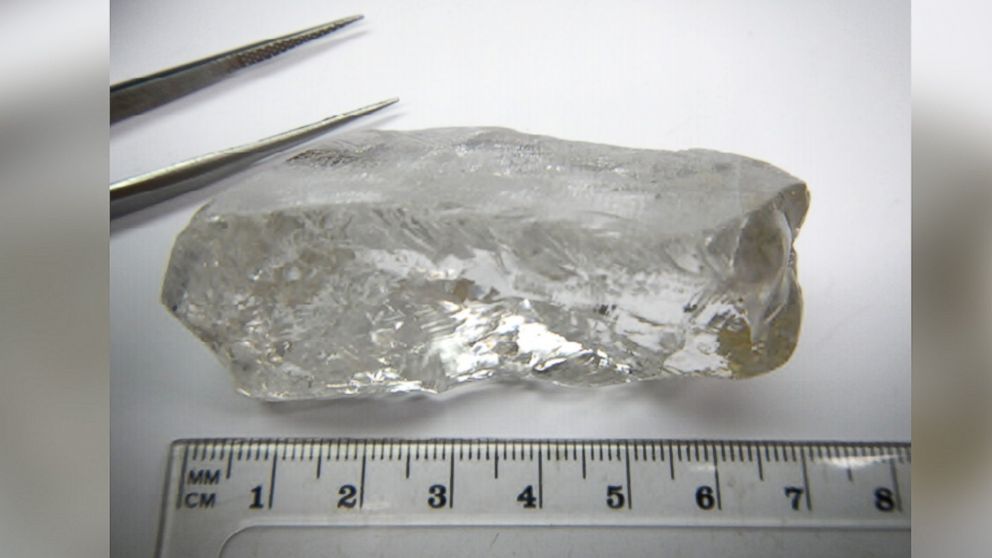 The diamond was recovered from a Lulo Diamond Project mine in Angola's Lunda Norte province, the Australian company said in a statement. The Lulo mine accounts for nearly 75 percent of Angola's annual diamond production, Lucapa said.
Lucapa Chairman Miles Kennedy said the "spectacular" white diamond could be valued at more than $20 million, the Australian Broadcasting Corporation reported.
But a rep for the company would not disclose the value of the diamond until the gem was sold.
This is the fourth 100-plus carat diamond recovered from Lulo to date, according to Lucapa.