— -- A massive 60-by-50-foot sinkhole 15-feet deep opened up overnight in Ocala, Florida, and is threatening to swallow homes in the town's Oak Run neighborhood, according to the Marion County office.
Homeowners who live near the sinkhole were evacuated Tuesday night, and all other residents in the immediate area "were advised to be prepared to evacuate," Marion County Public Information Officer Elaine McClain told ABC News today.
An roadway was damaged and closed off, but no one was hurt, she added.
Investigators have found a "12-inch water main break," but since "no one was present in the area when the sinkhole opened up, it's not possible to say if the sinkhole activity or the water main break occurred first," McClain explained.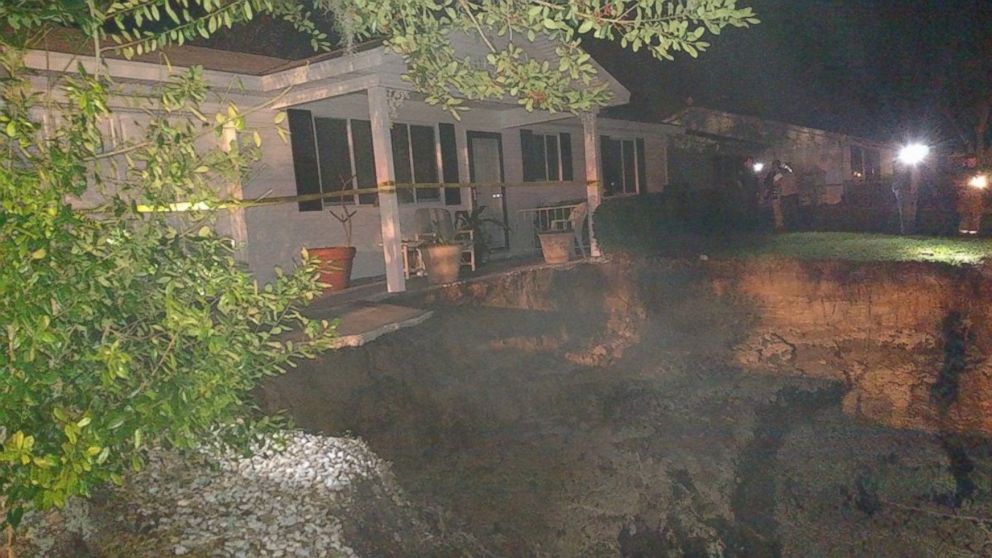 "Under normal circumstances, when a sinkhole opens, the water pipe will break, since it loses the support of the soil underneath it and it can't handle the burden of the soil on top of it," she added.
A Marion County building inspector has been called to the scene to determine the safety of homes by the sinkhole, McClain said.
Other county authorities responded to the scene Tuesday night, including the county's fire rescue, sheriff's office, utilities department, risk management department and building department, according to McClain.