— -- Meet Eugenia Bumpass, a 100-year-old educator in central Virginia, who has spent more time in school -- and on Earth -- than most.
The centenarian is being honored with a library and media center named after her at Louisa County High School in Mineral, Virginia, where she taught for over 30 years since 1935 when she was only 20, according to current school district superintendent Deborah Pettit.
"She's been professionally retired for a while, but she's still a teacher in that she's walking history and a role model for our students," Pettit told ABC News today. "She acts as our local historian and is always teaching us about the county's rich past. She's still sharp and reads voraciously, and she's always recommending good books for me and others to read at the library, where she still serves as a board member."
Pettit, who said she and her parents were once Bumpass' students, added that the 100-year-old educator still remains a "stickler for proper spoken and written English grammar."
Bumpass told ABC affiliate WRIC that before teaching in Louisa County, she was first a student there at the age of 5 in 1920. After graduating from the University of Virginia, she came back to teach in 1935 and has never left.
"I've never stopped [teaching]," she said. "I'm still doing it."
Though she traveled around the world during her summer breaks, Bumpass said that "something always brought me back to Louisa."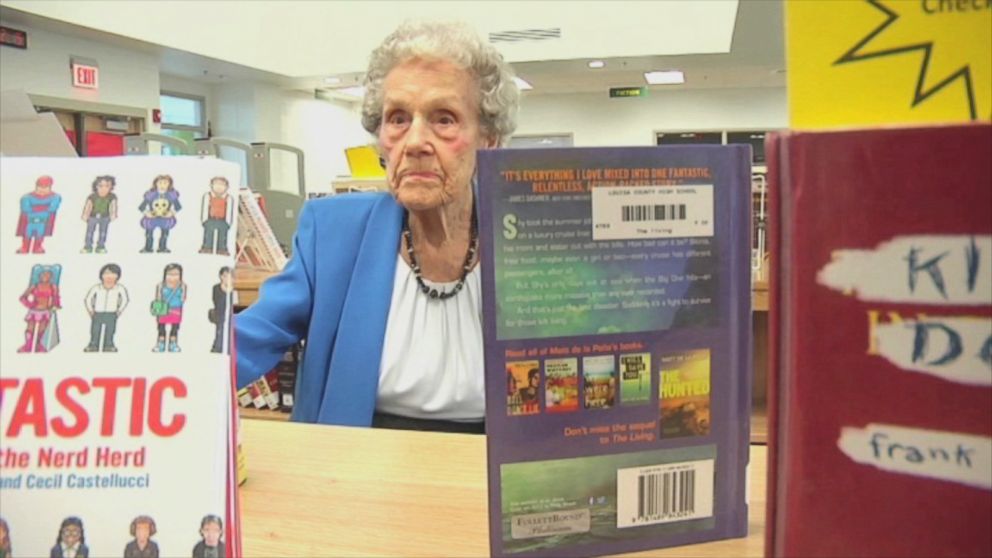 The century-old educator explained that her favorite thing about teaching is seeing the moment a student finally understands a frustrating, new concept.
"I love seeing those eyes of those kids when they begin to really understand something that I've been fussing or fighting over for a whole week maybe or more," Bumpass said.
Though Bumpass is no longer professionally working at Louisa County Public Schools, she said she still looks forward to visiting the high school's library named after her and catching up with new generations of students -- many of whom are grandchildren of her previous students.
"I'll enjoy coming here and looking out the windows at all the green things and remembering the many days I've had," she said. "You see, my life has been full of school memories, and I think they'll always be with me."