— -- One of the key players to cracking the case against former Subway spokesman Jared Fogle has a keen sense of smell and four legs.
His name is Bear and he's a dog trained to sniff out electronic media devices, including a hidden flash drive that Assistant U.S. Attorney Steven Debrota said was vital to the investigation. The 2-year-old Labrador retriever helped find evidence at Fogle's home in Zionsville, Indiana, when authorities raided the house in early July.
Bear was trained for four months to detect items like thumb drives, iPads and SD cards, ABC affiliate WRTV reported from Indianapolis. Bear has worked about five investigations for the Indiana Crimes Against Children Task Force, including Fogle's property.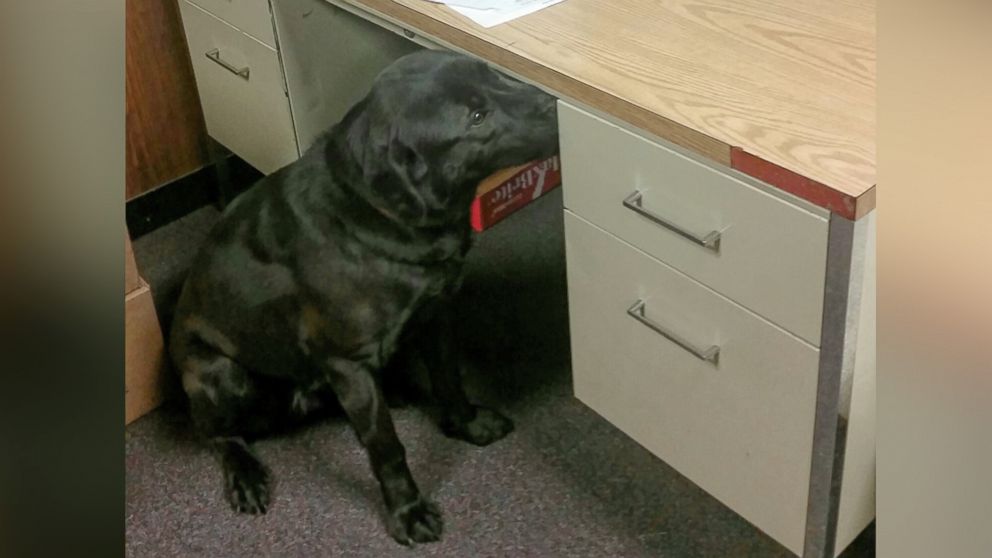 Last week, Fogle agreed to plead guilty to charges that he paid for sex with minors and received child pornography. With the plea agreement, which a judge has to approve, Fogle must spend at least five years in prison and five years of supervisory release, but the final sentence will be up to the judge, federal authorities said.
Bear's trainer, Todd Jordan, who works for a company called Tactical Detection K-9, said he chose to train Labrador retrievers for this purpose due to his experience training them over the last 18 years.
"They'll do anything to please their trainers. They're so easy to get into a crowd of people," Jordan said, noting that Bear is a shelter rescue dog.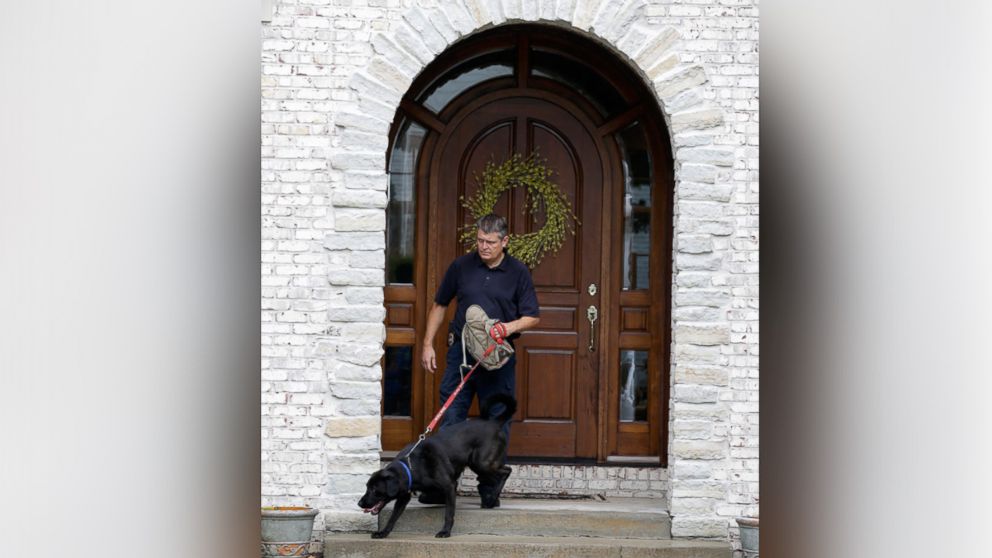 "A family couldn't handle him, because he was too rambunctious," Jordan told ABC News. "They said, 'I can't keep him from jumping on the counters or furniture.' They have to get up on counters, desks and furniture. All the reasons people don't want them in their house make me want to train them, because they'll be good workers."
Jordan said he and Bear didn't know what they were investigating when authorities asked them to help find electronics at Fogle's home. He said Bear smells the components in SD cards, iPads and thumb drives.
What's next for Bear? Bear flew with his new trainer on Tuesday to Seattle, Jordan told ABC News. He was sold for $9,500 to the Seattle Police Department, Jordan said. There, he will work with child-pornography detectives, the Seattle Times reported.
The Seattle Police did not respond to a request for comment from ABC News but told the Seattle Times that they will introduce Bear to the media next week.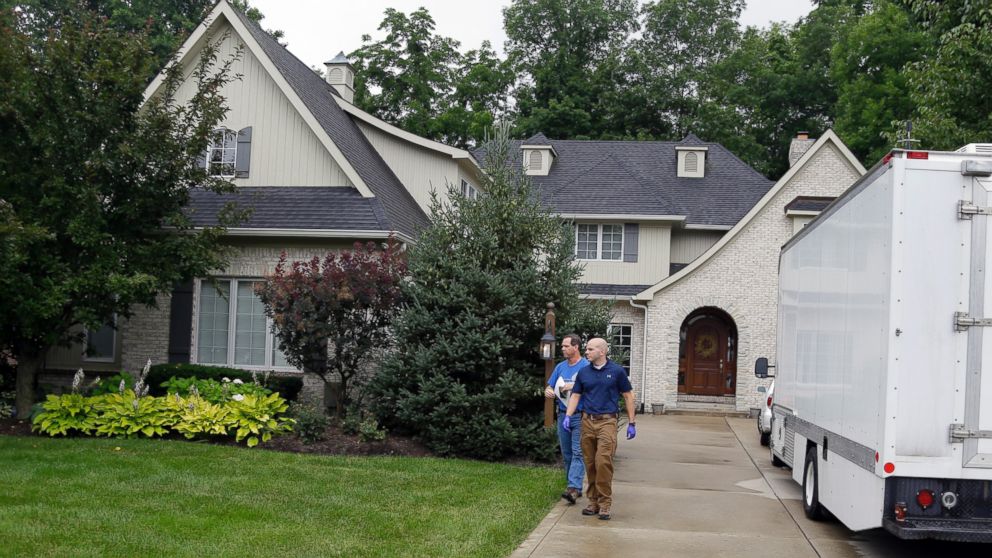 "When somebody first told me there was a dog that could find storage media, I laughed. I didn't believe them. I thought they were kidding," Debrota told WRTV. "But when they demonstrated it to me, I was really glad we had that asset in Indiana. And it's worked in several investigations. That dog has found things that very diligent investigators could not find because they were so small and hidden in so many places."
Bear is the first electronics dog Jordan has trained and there are two others. One of those dogs will work with a private company at the new 1 World Trade Center, Jordan said, noting that the sale of Bear was "bittersweet" because he became attached to him over the year.
"He's probably one of the sweetest dogs I ever trained. It was really tough to let him go," Jordan said.
But he said he knows Bear will have a great home with his new handler in Seattle, who has two kids. "Bear will be really happy. Plus with the work he'll do, he'll cover the entire state of Washington and will be really busy. People will benefit from that and the children he will help will benefit from that."