George Floyd's memorial filled with love, hope and calls for change
Floyd died May 25 after an officer kept his knee on Floyd's neck.
A memorial service for George Floyd on Thursday at North Central University in Minneapolis was filled with love, hope and calls for sweeping change.
The first of a handful of services planned to honor Floyd's life and mourn his death, hundreds of people, including family and civil rights leaders, were in attendance.
Family remembered Floyd's 46 years of life.
"We didn't have much growing up ... but we had a house full of love," said Rodney Floyd, one of his brothers.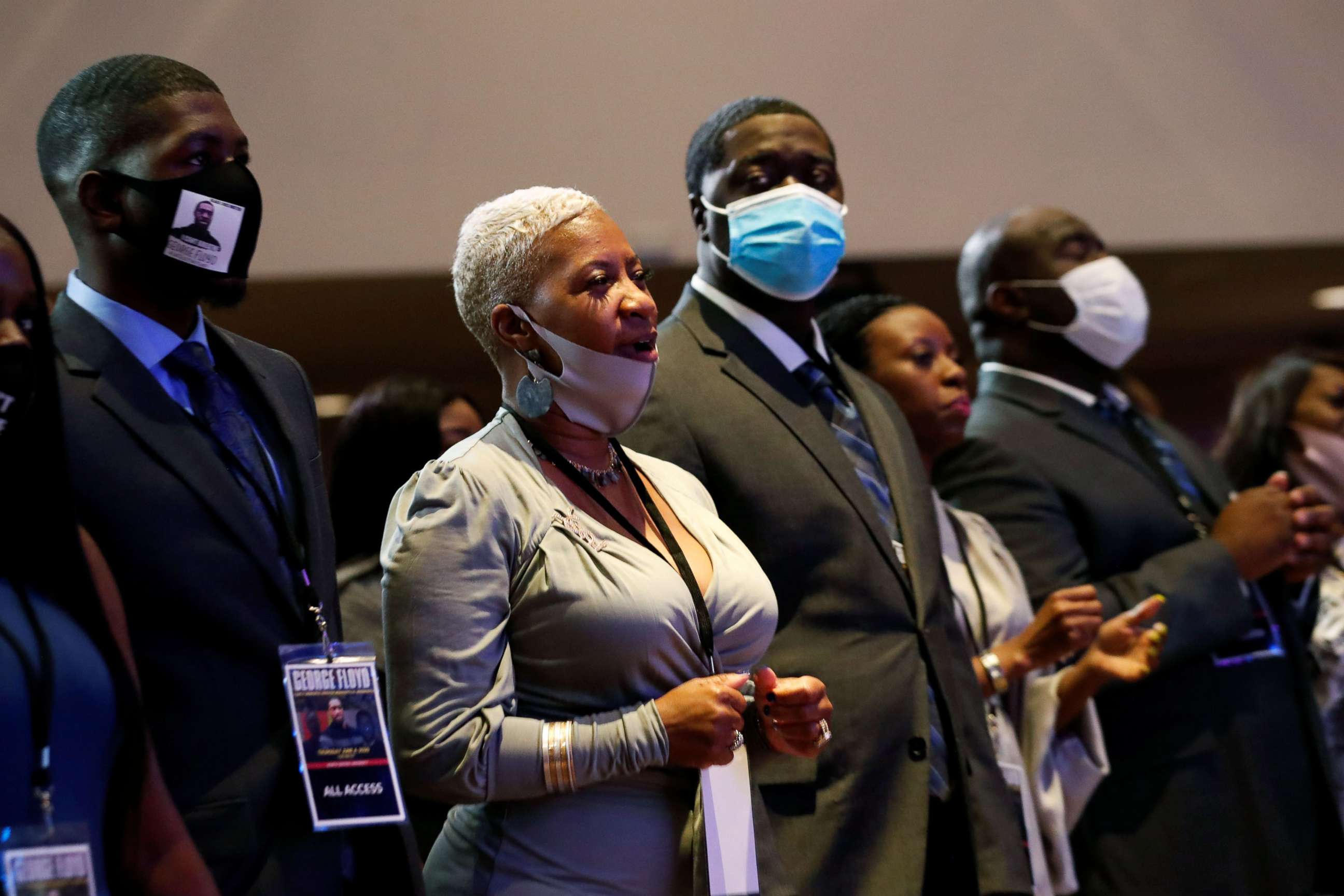 Rodney Floyd went on to say he felt that love in the room.
Philonise Floyd, another of his brothers, remembered Floyd as someone everyone wanted to be around.
"They felt like they was the president. That's how he made you feel," Philonise Floyd said. "It's amazing to me that he touched so many people's hearts 'cause he's been touching our hearts."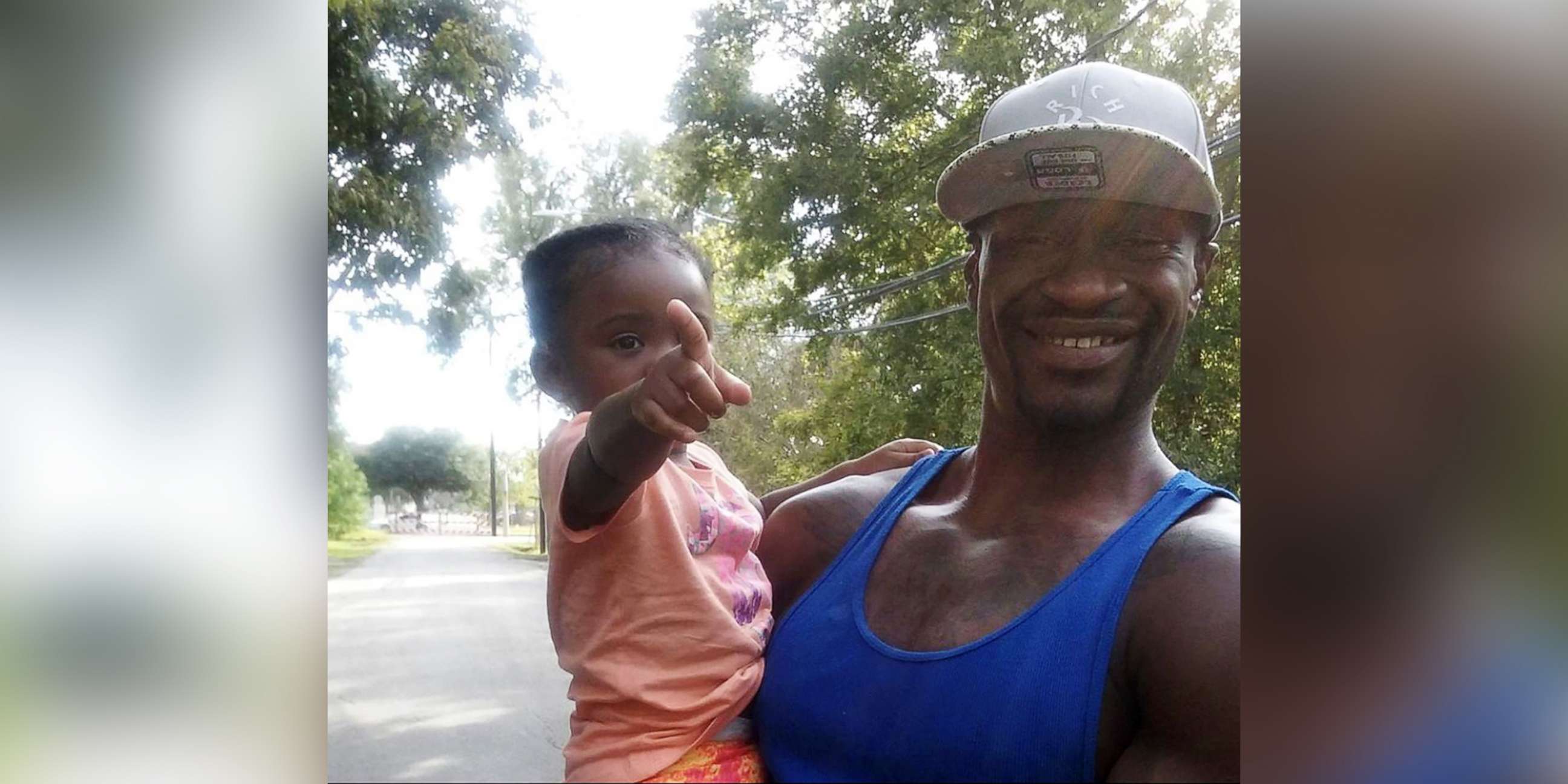 Rodney Floyd said he was grateful for the city of Minneapolis and others that have shown support.
"We feel that love in your city and ... around the world. It's a beautiful thing," he said.
Public figures in attendance included Martin Luther King III; civil rights activist Jesse Jackson; Rev. Al Sharpton; Sen. Amy Klobuchar and celebrity figures Kevin Hart, Ludacris, T.I. and Tiffany Haddish.
Gwen Carr, the mother of Eric Garner, a black man who died at the hands of New York City police and uttered the same words as Floyd -- "I can't breathe" -- also attended. She stood with Sharpton during an 8 minute, 46 second "pause" during the funeral. That's how long an officer's knee was on Floyd's neck.
"That's a long time ... there's no excuse," Sharpton said.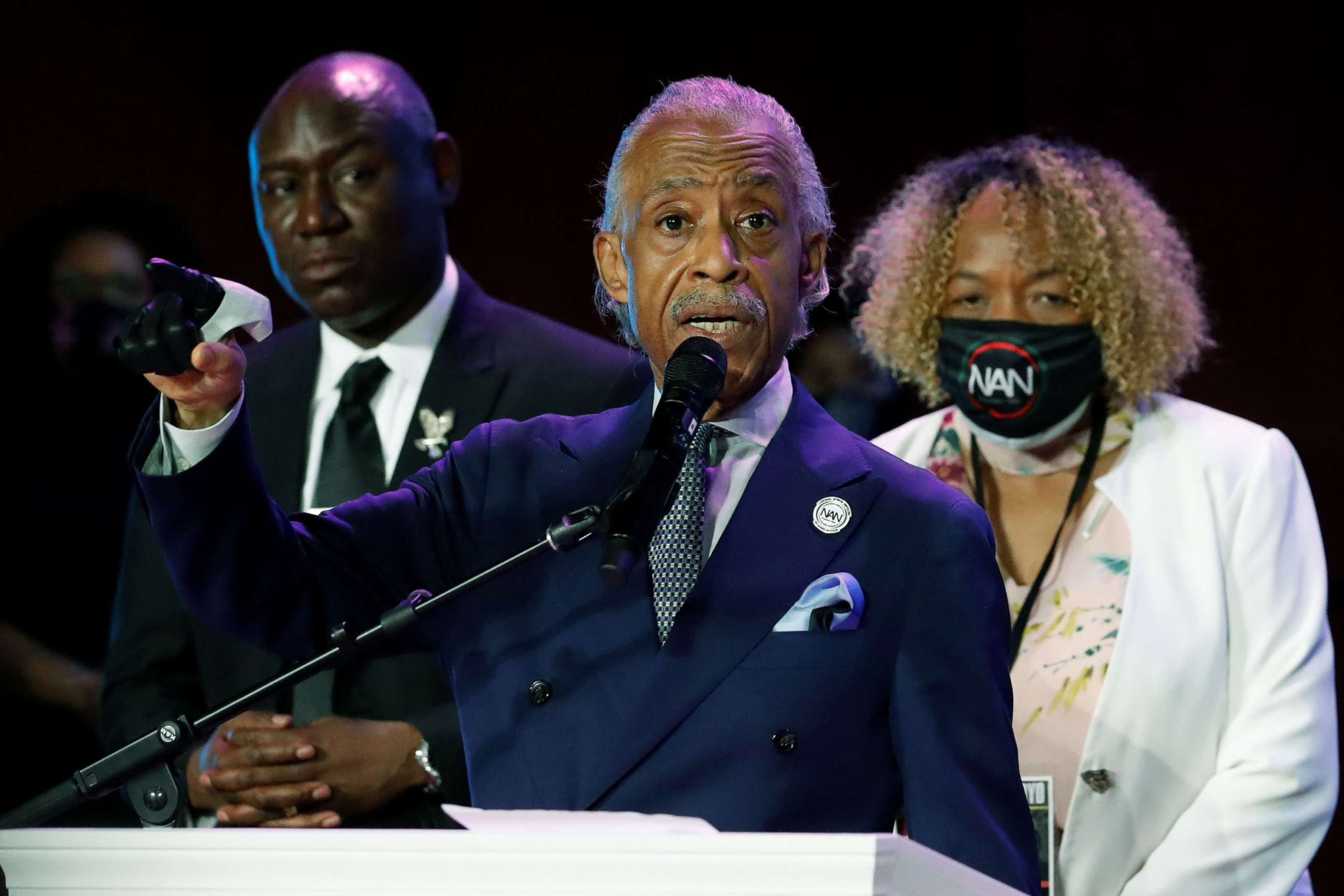 Some wore masks inside, a stark reminder of the novel coronavirus pandemic, which has disproportionately affected black Americans.
It was just over a week ago that Floyd's death was caught on camera and sparked nationwide outrage. His name has become synonymous with a fight for justice and against police brutality.
Floyd died May 25 after an officer pinned him down and put his knee on his neck. Officers had handcuffed Floyd for allegedly using a counterfeit $20 bill and were trying to force him into a squad car when he became stiff. Floyd told them he was "not resisting," but that he did not want to get in the squad car and was claustrophobic.
Floyd eventually fell to the ground, still handcuffed, and was restrained until he stopped moving. He had shouted "I can't breathe" and "I'm about to die" and called out for his mother, who is deceased.
Derek Chauvin, a 44-year-old officer seen in video footage with his knee on Floyd's neck for nearly nine minutes, is facing charges of second-degree murder, third-degree murder and manslaughter. Three other officers at the scene, Thomas Lane, 37, Tou Thao, 34, and J.A. Kueng, 26, are facing charges of aiding and abetting second-degree murder and aiding and abetting manslaughter.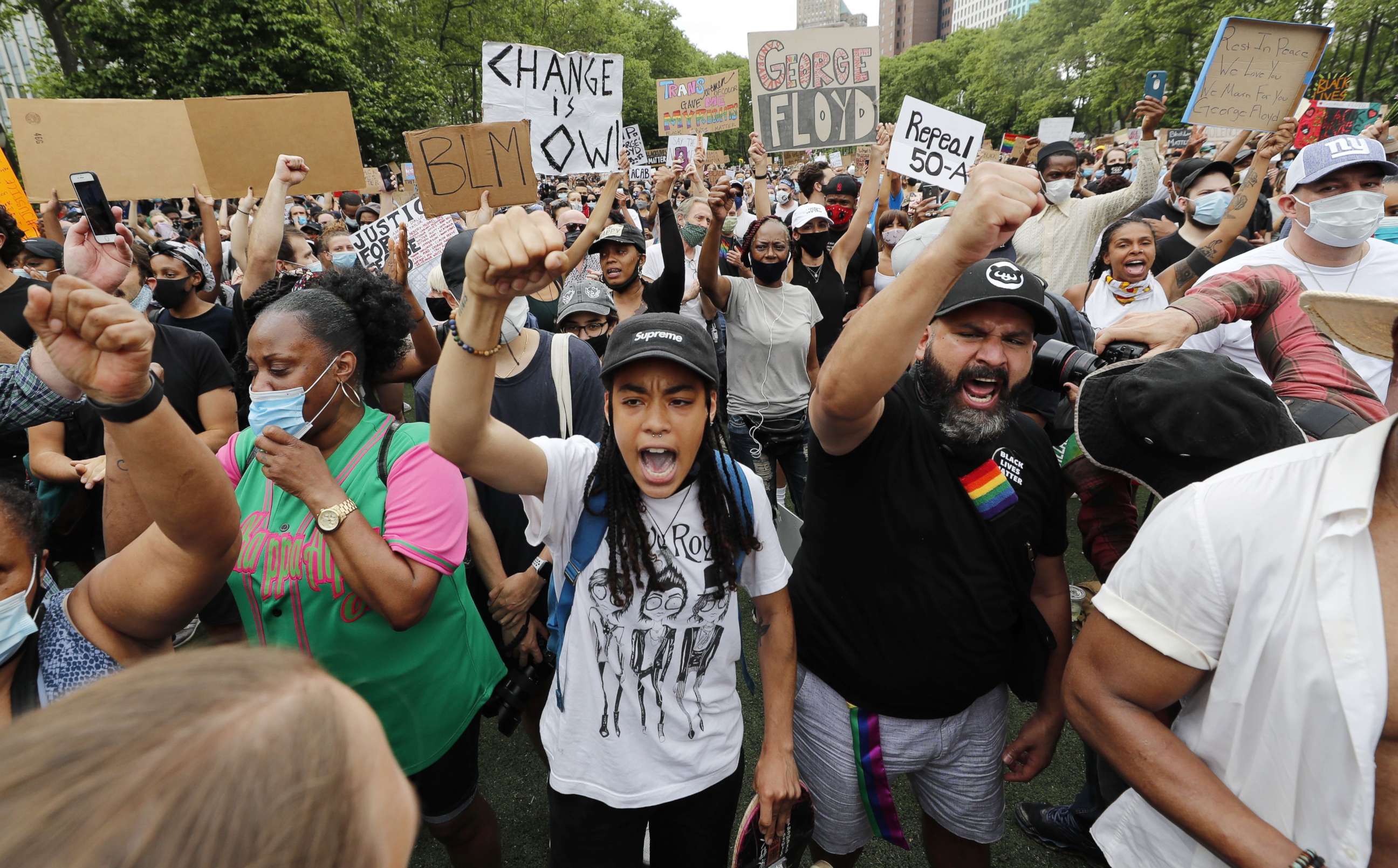 Sharpton delivered an impassioned "national eulogy," saying that what happened to Floyd represents what African Americans endure every day.
"What happened to Floyd happens every day in this country, in education, in health services and in every area of American life," Sharpton said. "It's time for us to stand up in George's name and say, 'Get your knees off our necks.'"
Sharpton went on to say, "We don't want no favors. Just get up off of us and we can be and do whatever" we want. He added that the widespread protests have him "more hopeful today than ever."
"When I looked this time and saw marches where, in some cases, young whites outnumbered the blacks marching, I know that it's a different time and a different season," he said. "When I looked and saw people in Germany marching for George Floyd, it's a different time and different season."
Protests have been largely peaceful, but there have been some instances of looting and violence. Sharpton said while no one in Floyd's family condones looting or violence, he wanted the world to realize "there's a difference between those calling for peace and those calling for quiet."
"Some of y'all don't want peace. You just want quiet. You just want us to shut up and suffer in silence," Sharpton continued. Some of the protesters weren't "breaking windows, they were trying to break barriers. They wasn't trying to steal nothing. They were trying to get back the justice you stole from us."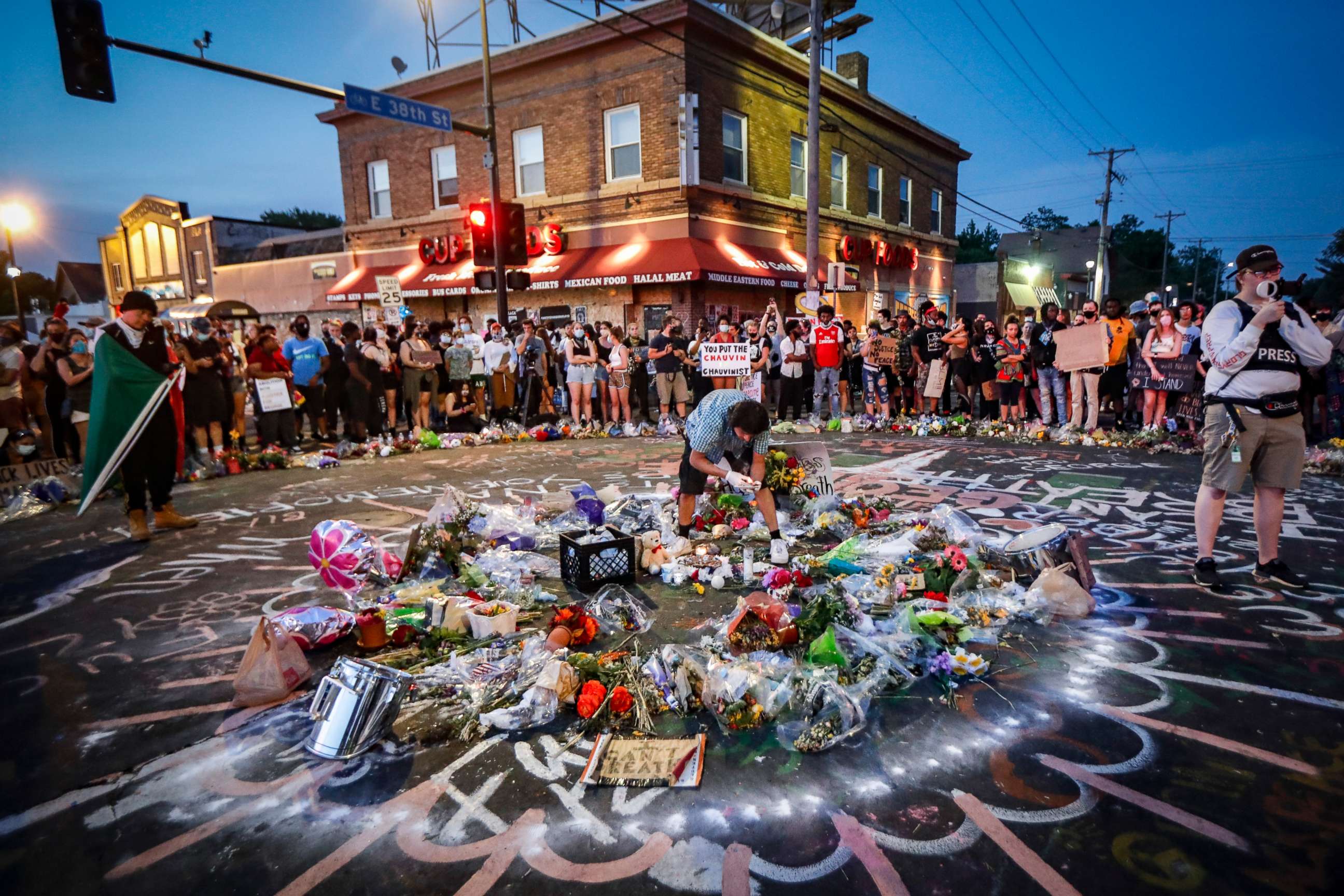 In a moment that brought the Floyd family together in embrace, Sharpton spoke about Floyd calling for his mother in his last moments. Floyd's mother had died before Floyd, but Sharpton said perhaps she was calling out to him, "stretching her hands out" and saying, "I'll welcome you."
Benjamin Crump, an attorney for Floyd's family, said the justice he's fighting for will help "America be all America for all Americans."
Crump also made a point to note that despite being in a pandemic, it was the "other pandemic" that killed Floyd.
"That pandemic of racism and discrimination that killed George Floyd," Crump said.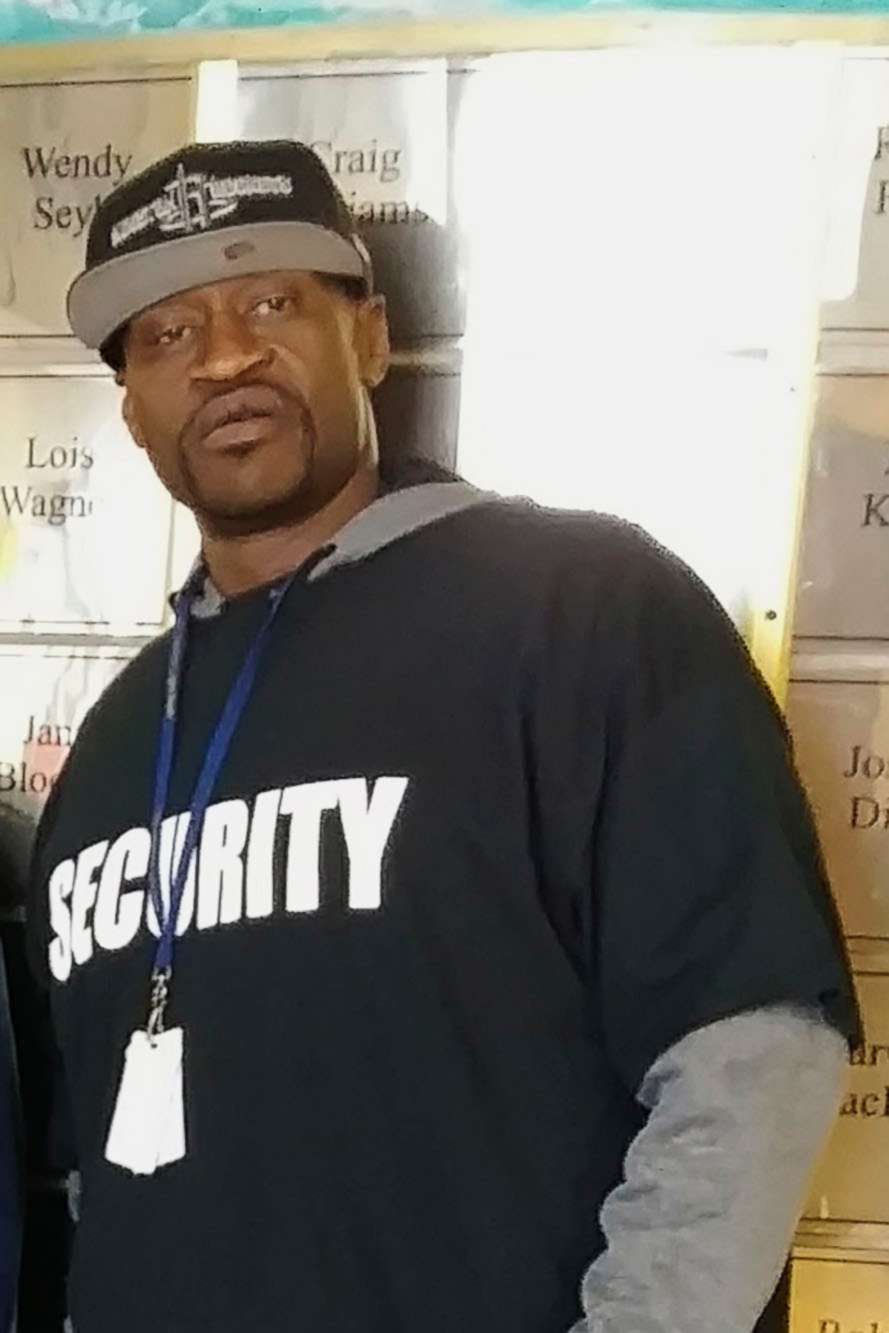 Toward the end of the ceremony, Bishop Hezekiah Walker sang "Every Praise" and brought the attendees to their feet, with some joining hands and many clapping.
In opening remarks, Scott Hagan, president of North Central University, announced that a new scholarship would be named after Floyd.
He encouraged all university presidents to establish a scholarship in Floyd's name to invest "like never before in a new generation of young black Americans who are poised and ready to take leadership of our nation."
Two other memorial services will be held for Floyd on June 6 in Raeford, North Carolina, the state where Floyd was born, and Houston, Texas, where Floyd had previously lived, on June 8.
A private funeral service will be held at the same location on June 9 at 11 a.m. local time, which former Vice President Joe Biden is expected to attend, Crump said at a press conference on Tuesday.
ABC News' Stephanie Wash, Christina Carrega and Whitney Lloyd contributed to this report.
This report was featured in the Friday, June 5, 2020, episode of "Start Here," ABC News' daily news podcast.
"Start Here" offers a straightforward look at the day's top stories in 20 minutes. Listen for free every weekday on Apple Podcasts, Google Podcasts, Spotify, the ABC News app or wherever you get your podcasts.