Memphis grandmother arrested for allegedly driving with kids in dog kennels
The woman was arrested and charged with two counts of child endangerment.
A Memphis woman was arrested over the weekend after she allegedly placed her grandchildren in dog kennels during a car trip across the state, police said.
Leimome Cheeks, 62, allegedly placed her two grandchildren in kennels and drove them around for at least 40 minutes in temperatures as high as 95 degrees, according to police.
Cheeks was taken into police custody after a concerned witness shot video of her on Saturday as she opened the trunk of her Ford Explorer and released the children from the kennels.
The bystander, who asked to remain anonymous, sent the video to Memphis Police.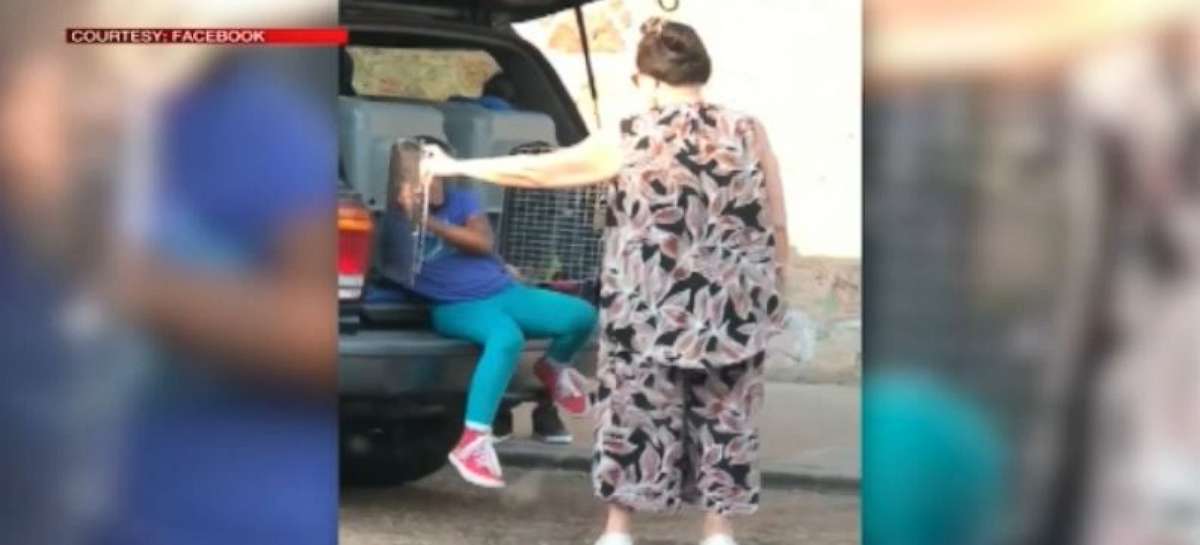 The video drew outrage online. The Memphis Police Department even posted about the case on its Facebook page Sunday to confirm her arrest.
"Many have inquired about a viral video from Saturday that shows two children being transported in pet kennels," the department said. "Leimome Cheeks 62, was arrested and charged with two counts of Child Endangerment."
The children, ages 7 and 8, told police that they were placed in the cages because there wasn't enough room inside the vehicle, according to a charging affidavit obtained by ABC affiliate WATN.
She was arrested on two counts of child endangerment and was later released on bond. WATN said it attempted to contact Cheeks at her home over the weekend, but no one answered the door.
Skylarr Blake, who lives a few doors down from Cheeks, said he couldn't imagine her doing such a thing.
"It's shocking, it really is," Blake told WATN. "I only met her like once maybe twice. She seems like a nice lady. I couldn't see her actually doing that.
"I mean it could be an honest mistake. It's a huge mistake, get some help yeah but put her in jail, it's hard to say," he added.
Cheeks told police that she placed the children in the kennels, but she made sure to check on them periodically.
Police said the children were OK after the incident. Cheeks is scheduled to appear in court Monday morning.
It was unclear if she had obtained an attorney as of Monday morning.