— -- Three men were rescued from a remote Pacific Island after they spelled "help" in the sand using palm fronds, the Coast Guard said.
The mariners had been stranded on the uninhabited island for three days.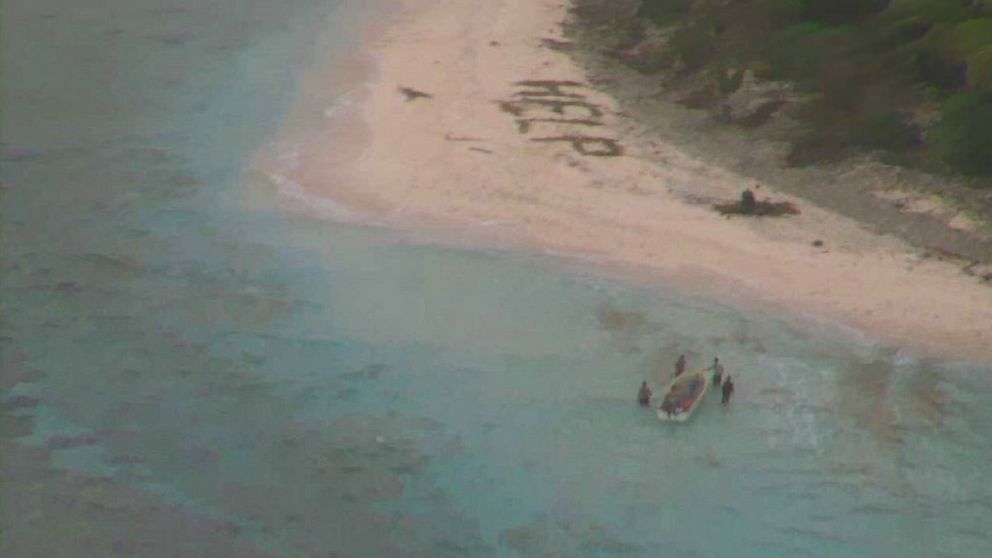 Officials at Sector Guam received notification on Tuesday morning about a ship that was missing on its way to the island of Weno in Micronesia.
Rescuers from a variety of sources joined in and searched an area in the last known location.
A US Navy crew from Japan was conducting a search when they spotted the men holding lifejackets and with the makeshift sign Thursday morning.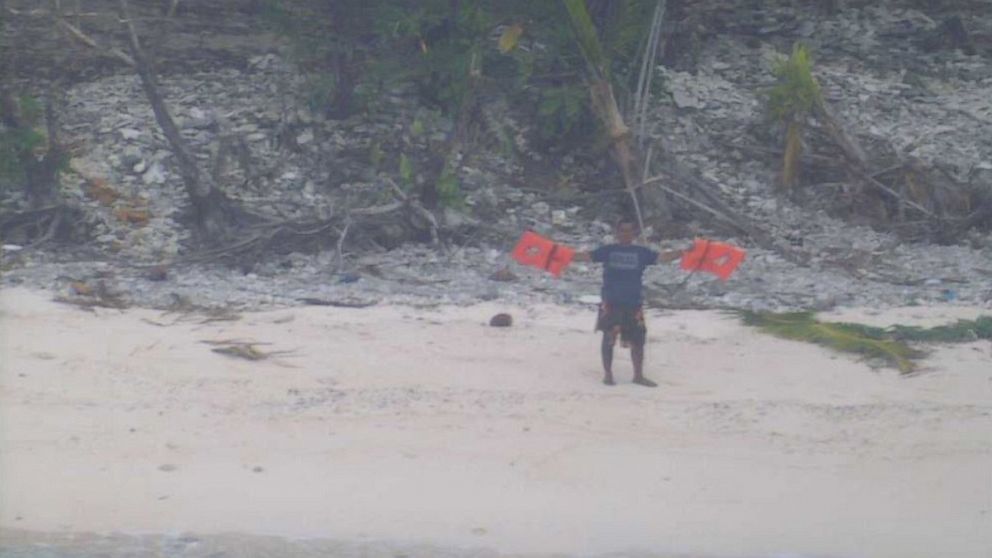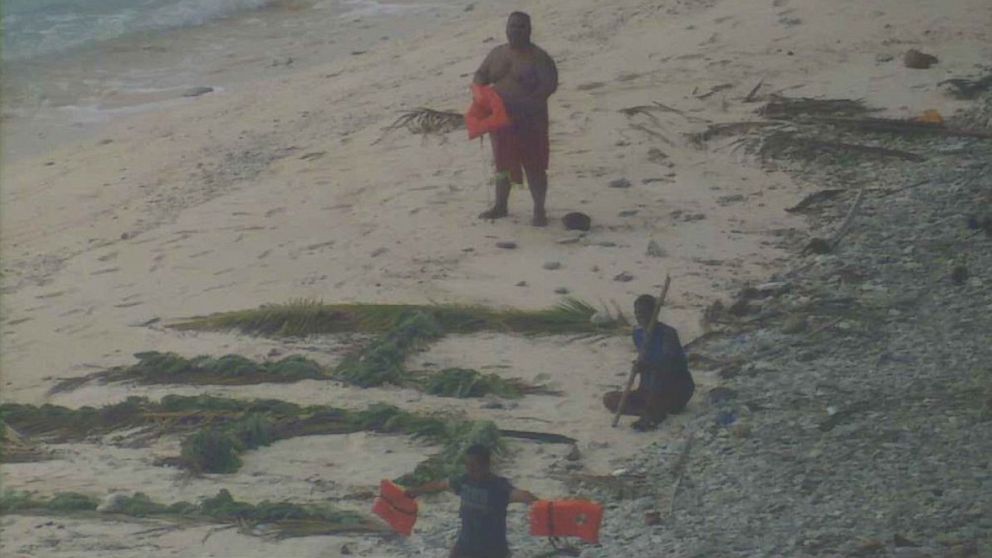 "Our combined efforts coupled with the willingness of many different resources to come together and help, led to the successful rescue of these three men in a very remote part of the Pacific," said Lt. William White, Sector Guam public affairs officer.