The question of whether Michael Cohen, the former fixer and personal attorney for President Donald Trump, would flip on his former boss has been the subject of intense speculation in the media and in the halls of power since the FBI raided his offices and residences in April.
Three months later it's still an unresolved question.
In his first in-depth interview since those federal raids, Cohen offered some of the most intriguing clues thus far.
"My wife, my daughter and my son have my first loyalty and always will," Cohen told ABC News' chief anchor George Stephanopoulos on Saturday. "I put family and country first."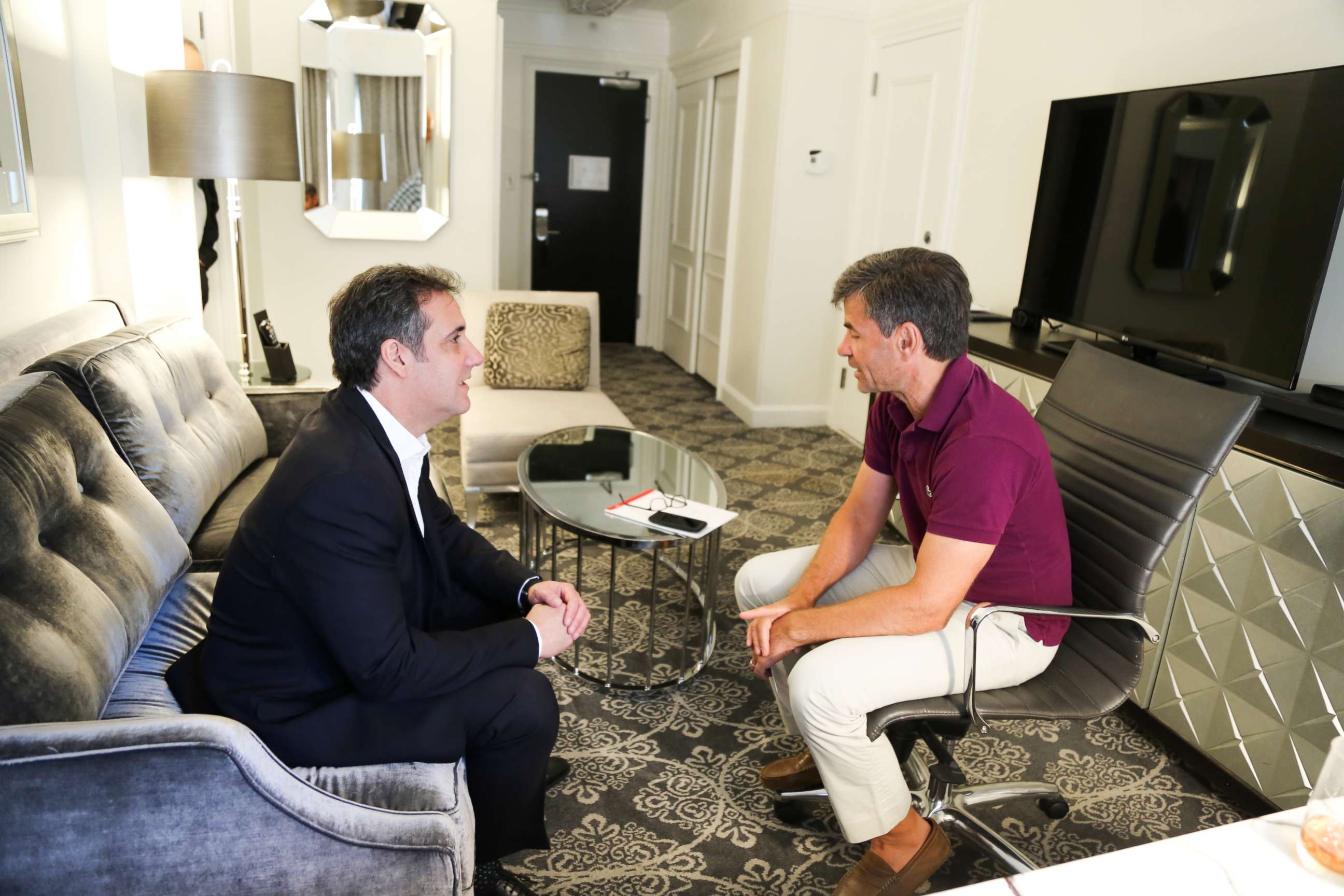 For a man who has made no secret over the past decade of his resolute allegiance to Trump – Cohen once said he would "take a bullet" for him - it was a notably blunt break from the president, legal experts told ABC News.
"It's a barely coded message that he is ready to cooperate," said Kendall Coffey, a former U.S. attorney in Miami. "When people that are targets of investigations are talking about doing what's best for their family, it's inevitably a code for cooperating and getting the best deal they can from prosecutors."
Cohen has recently retained a new attorney, Guy Petrillo, a highly-regarded former prosecutor who once led the criminal division of the same U.S. Attorney's office in Manhattan that is conducting the criminal investigation of Cohen. Some say this move signals that Cohen could be leaning in the direction of seeking a deal.
Once Petrillo officially assumes his role as lead counsel, Cohen intends to exit a joint-defense agreement he shared with the president and others potentially implicated in federal probes, sources familiar with the case told ABC News.
"Being part of a joint defense agreement generally means your cooperation is with fellow targets and you're sharing confidential information," Coffey said. "Exiting a joint defense agreement generally means you are leaving them behind and your cooperation is now focused on the United States government. The message to the president is: 'I'm not taking any more bullets.'"
In the interview this weekend, Cohen told Stephanopoulos that he would rely on Petrillo's legal advice to help him decide how to proceed in his dealings with the government. Prosecutors in New York are investigating Cohen for potential violations of campaign finance and banking laws. Cohen has not been charged with any crime.
"[Cohen] is going to want to know what charges could be brought against him before he and his new counsel decide when and what to 'proffer' to prosecutors," said Stephen Saltzburg, a George Washington University professor of law and a former deputy assistant attorney general in the Criminal Division of the Department of Justice. "It becomes a kind of back and forth from there."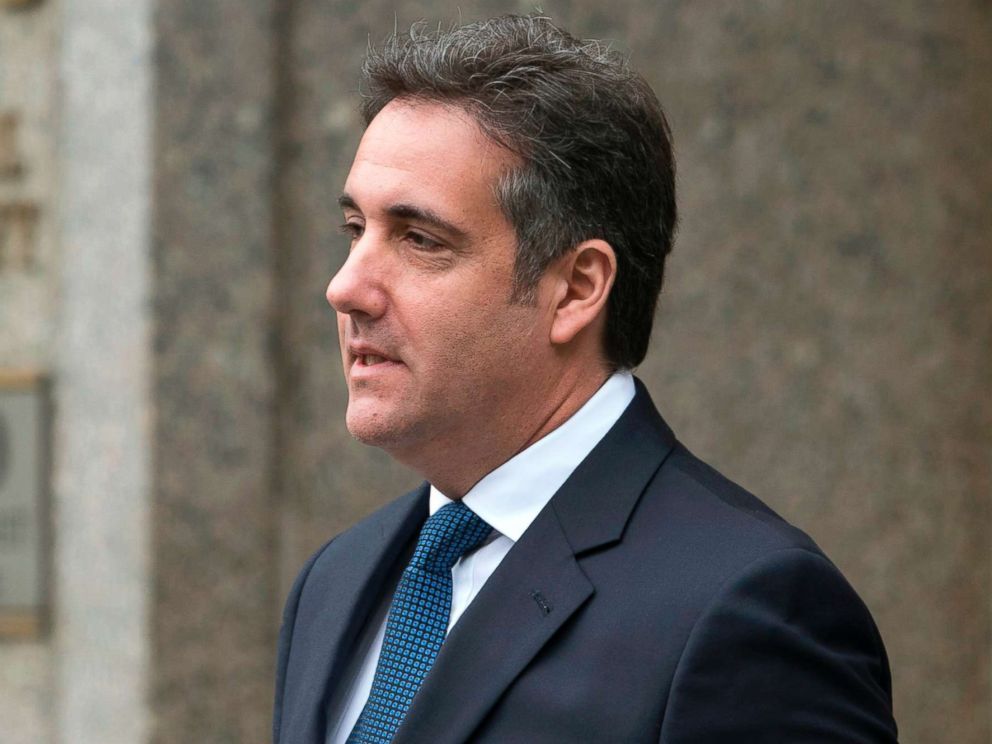 If and when Cohen decides to talk about a possible deal, legal experts think he may have to sit tight for a while since prosecutors in New York may view such an entreaty as premature.
"Defendants often say that the hardest part of going through a prosecution is waiting for the other shoe to drop," said Barbara McQuade, a former U.S. attorney in Detroit and now a law professor at the University of Michigan.
Cohen told Stephanopoulos on Saturday that the waiting has been "difficult, upsetting and unpleasant."
But because of the complexity of the federal investigations, a resolution could still be months away.
Since the search warrants were executed in April, lawyers for Cohen, Trump and the Trump Organization have been engaged in a laborious process of reviewing more than 4 million items seized in the raids. Under a court supervised plan, the attorneys are reviewing the fruits of the searches for items that are potentially covered by attorney-client privilege.
During that review, the government has had to wait to conduct its own examination of the haul. Only in the last few weeks has the court started to turn over material to prosecutors. On Monday, another 1.3 million items were released to the government.
"Prosecutors will want to wait to talk to Cohen until after they have reviewed the documents so that they can verify the truth of Cohen's statements and confront him with facts that he might not volunteer," McQuade said. "Until then, Cohen has to wait."