Police in Michigan are searching for the remains of up to six girls after a cold case dating back to the 1970s was reopened late last year.
Investigators on Tuesday executed a search warrant from the Macomb County Prosecutor's Office to look for the remains of 12-year-old Kimberly King, who went missing in 1979 in a wooded area near Macomb Township, Warren City Police Commissioner Bill Dwyer told ABC News.
Police believe the remains of four to six girls who were likely sexually assaulted could be buried in the area they are searching, Dwyer said.
Included in that total is a female who went missing from the Oakland Mall in Novi, Michigan, and another who disappeared from Canton, Michigan, according to the police commissioner.
The names of two of the girls police are searching for are 15-year-old Kim Larrow, who went missing in June 1981, and 17-year-old Kelli Brownlee, who went missing in May 1982, Dwyer said.
Police believe the man responsible for the deaths is Arthur Ream, who is already serving time for the murder of Cindy Zarzycki, Dwyer said.
Zarzycki went missing in 1986 and her body was later found in 2008 in the same area investigators are looking at today, Dwyer said. She had been dating Ream's son at the time of her disappearance and was allegedly lured to a Dairy Queen after Ream told her that he was planning a surprise party for his son, The Associated Press reported.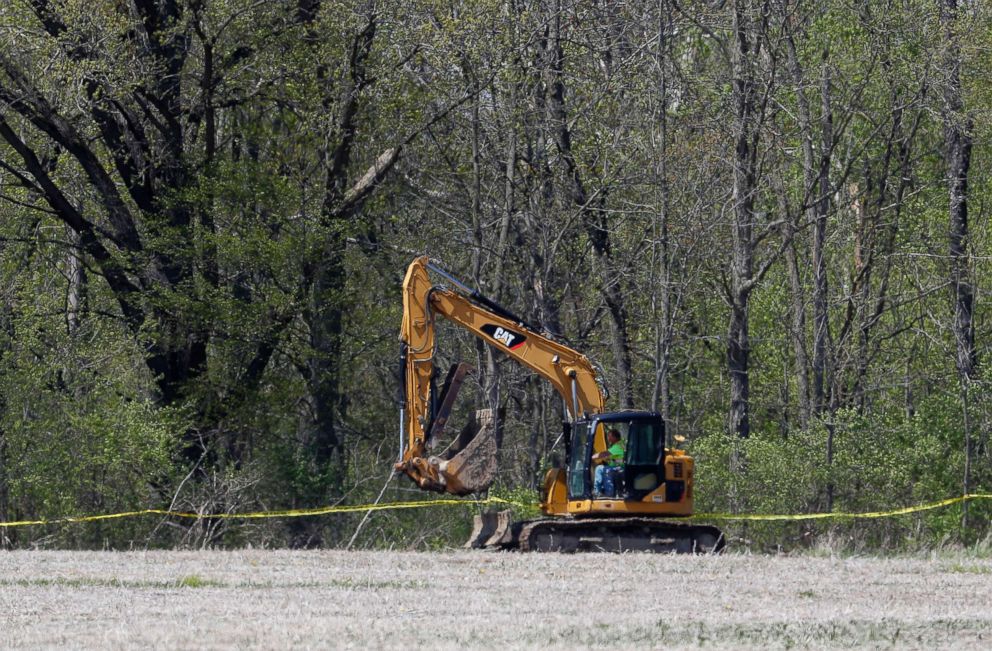 The site where Zarzycki was found was not completely searched in 2008, Dwyer said.
Dwyer said that based on the investigation, he is confident that more bodies will be discovered, although it may take days.
On Tuesday, trees in the wooded area were cleared and 20 people with backhoes meticulously combed the area for clues, Dwyer said.
Ream had led investigators to the area in 2008, the AP reported. He has not confessed to any additional murders, Dwyer said. He's been interviewed several times in prison since the case reopened and even failed a polygraph test, according to the police commissioner.
The property investigators are searching does not belong to Ream, Dwyer said.
Ream, 68, is serving life in prison for a first-degree murder conviction, according to the AP. At the time of the conviction, he was already serving time for a 1996 criminal sexual misconduct case, the AP reported.