At least 29 tornadoes have been reported across four states since Monday, as a period of severe weather now enters its fourth straight day.
Interested in
Tornadoes?
Add Tornadoes as an interest to stay up to date on the latest Tornadoes news, video, and analysis from ABC News.
Sixteen tornadoes have been reported this week in Kansas, five in Oklahoma, five in Nebraska, and three in Missouri. There were at least 218 storm reports Wednesday alone, as parts of Oklahoma saw winds in excess of 100 mph.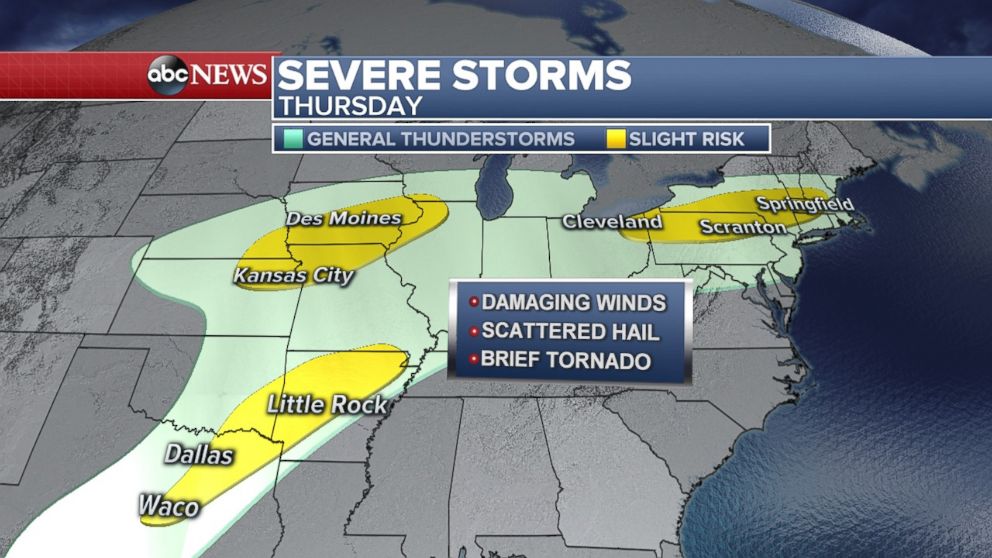 Several clusters of intense thunderstorms are moving through the Plains and Midwest Thursday, some with winds as high as 70 mph in Arkansas and Missouri, and a reported tornado in Oklahoma.
Severe weather has also been expected in northeast Kansas, northern Missouri and southern Iowa, the third straight day for many of these areas. Damaging winds, large hail, and tornadoes are possible from Texas all the way up through northern Illinois.
Parts of the Northeast may see some scattered thunderstorms as a corridor develops stretching from eastern Michigan to upstate New York. Damaging winds are possible in this region later in the day.
The entire storm system likely will weaken Friday, with severe threats more isolated. Thursday probably will be the last day of the severe weather outbreak.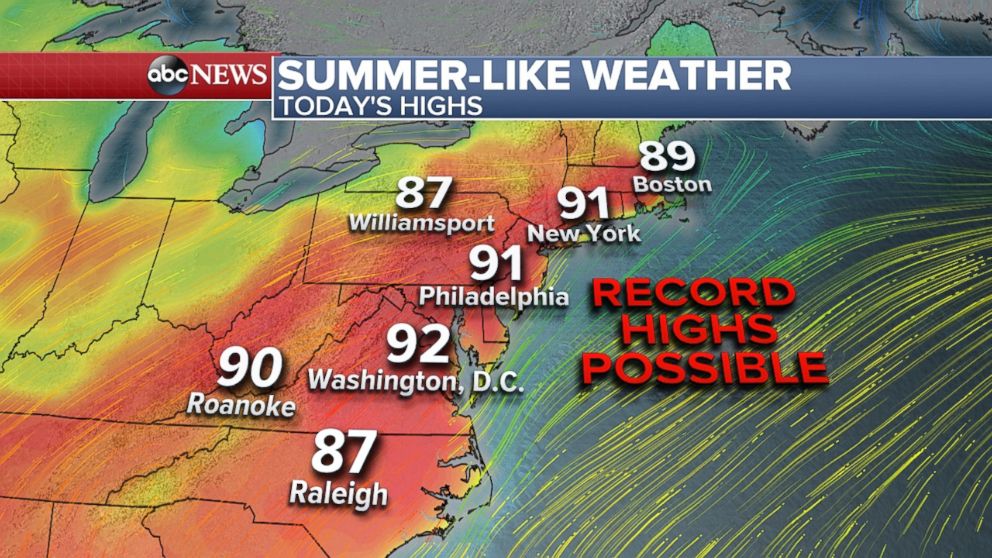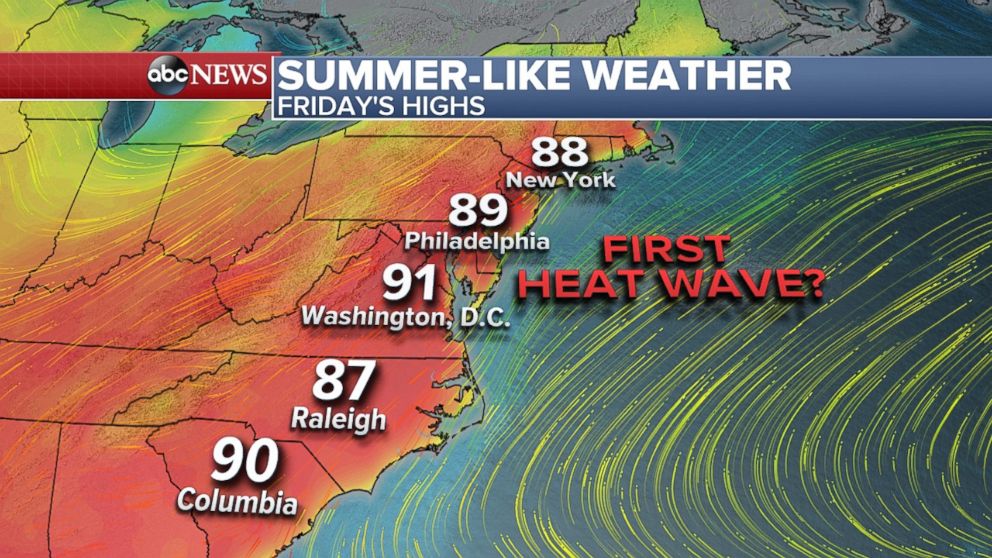 Wednesday was the hottest day in nearly six to seven months across parts of the Northeast.
New York City hit 90 degrees for the first time since September. Additionally, the following cities all broke records highs on Wednesday: Washington, D.C., Baltimore, and Atlantic City. Thursday and Friday will be days with temperatures near 90 degrees for much of the Northeast, with more daily record highs possible.
New York City already broke a record high of 91 degrees Thursday. Some schools in Baltimore are letting out early due to the record heat.
If some of these cities can pull off three consecutive days of 90 degrees or higher, it will be the first official heat wave for the region in 2018. It would be a notable feat considering much of the region was well below average temperature for the month of April.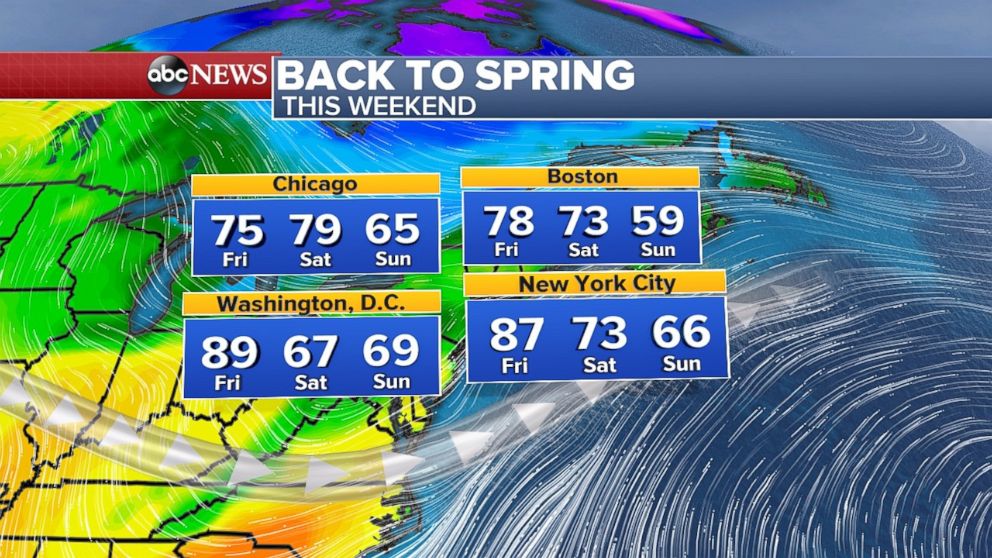 Temperatures are expected to dip near seasonable levels by the weekend.