$3 million lawsuit filed against organizers of Charlottesville white nationalist rally
Dozens of people and organizations were named in the lawsuit.
— -- Two women who were injured in the car attack in Charlottesville Saturday have filed a $3 million lawsuit against the alleged driver of the car as well as the man who organized the white nationalist rally.
Named in the lawsuit, which was filed Tuesday in Charlottesville, is James Alex Fields, Jr., the 20-year-old Ohio resident who is charged with second-degree murder, three counts of malicious wounding and one count related to leaving the scene in connection with Saturday's attack.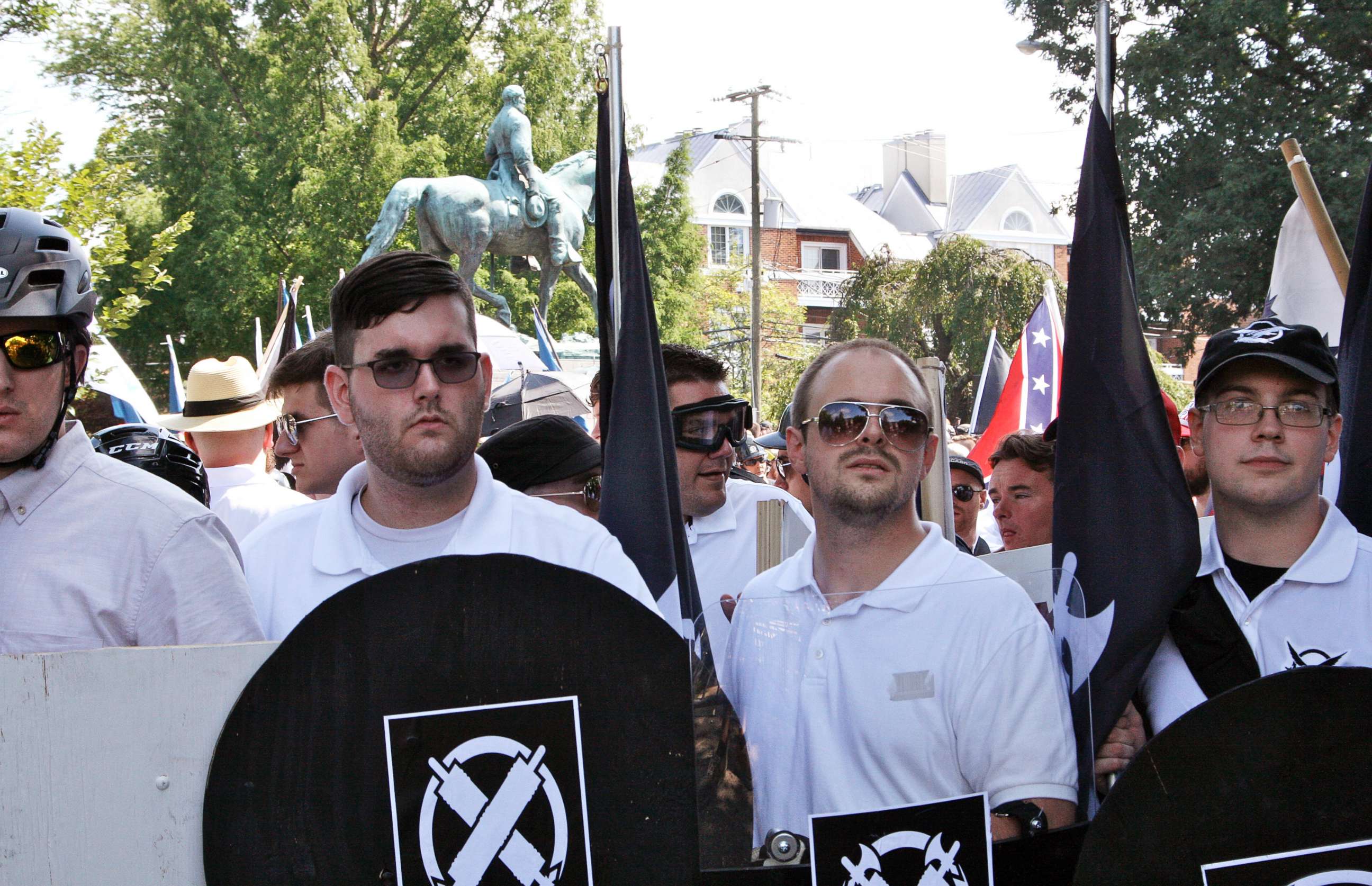 The man who organized the Unite the Right rally, blogger Jason Kessler, was also named as a defendant in the lawsuit, which described both him and Fields as "racist violent and hateful."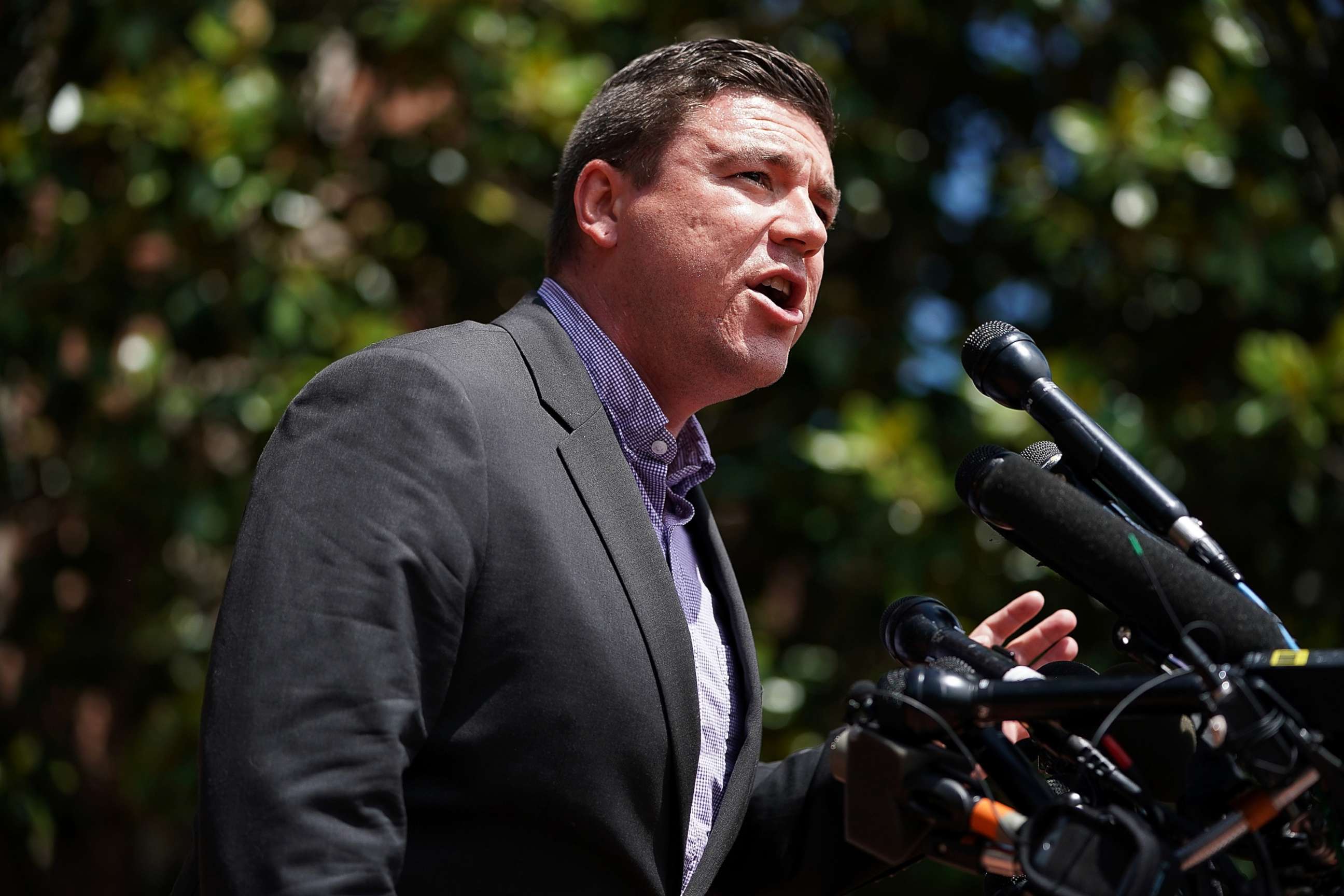 Kessler organized the rally to protest the city's planned removal of a statue of Confederate Gen. Robert E. Lee at Emancipation Park, which was formerly known as Lee Park.
"Kessler has a history of racism and violence and in furtherance of his vision for a racist and violent society he organized the Unite the Right rally," the complaint reads.
The ACLU of Virginia, which is representing Kessler in a lawsuit against the city of Charlottesville for revoking his original permit for the rally, did not immediately return ABC News' request for comment.
ABC News could not immediately reach Fields' attorney, Charles L. Weber, for comment.
The lawsuit is seeking a jury trial as well as the $3 million in compensation for their injuries and $350,000 in punitive damages.
Also named in the lawsuit is Richard Spencer, who organized a similar demonstration on May 13 in protest of the removal of the Robert E. Lee statue, according to the complaint.
'Unite the Right' rally in Charlottesville turns violent
In August 2017, far-right extremists gathering for a "Unite the Right" rally in Virginia clashed with counter-protesters, leaving more than a dozen injured and several under arrest. Shortly after 1:00 p.m. a vehicle driven by a rally-goer struck a crowd of pedestrians in an attack that killed a 32-year old woman and injured 19 others.<br><br>White nationalists and far right extremists march through the University of Virginia Campus with torches in Charlottesville, Va., Aug. 11, 2017.
Samuel Corum/Anadolu Agency/Getty Images
Spencer, a Virginia resident, helped to organize and promote the Unite the Right rally, the court document states. ABC News could not immediately Spencer for a comment or statement.
Several other people whom the lawsuit claims organized and promoted the Unite the Right rally -- including former Ku Klux Klan imperial wizard David Duke -- and organizations such as the Traditionalist Worker Party, the League of the South, Vanguard America, The Nationalist Front, National Policy Institute, the Council of Conservative Citizens, AltRight.com, American Freedom Keepers were also named in the lawsuit for allegedly inciting violence that day.
Kessler is a member and agent of Vanguard America, according to the complaint.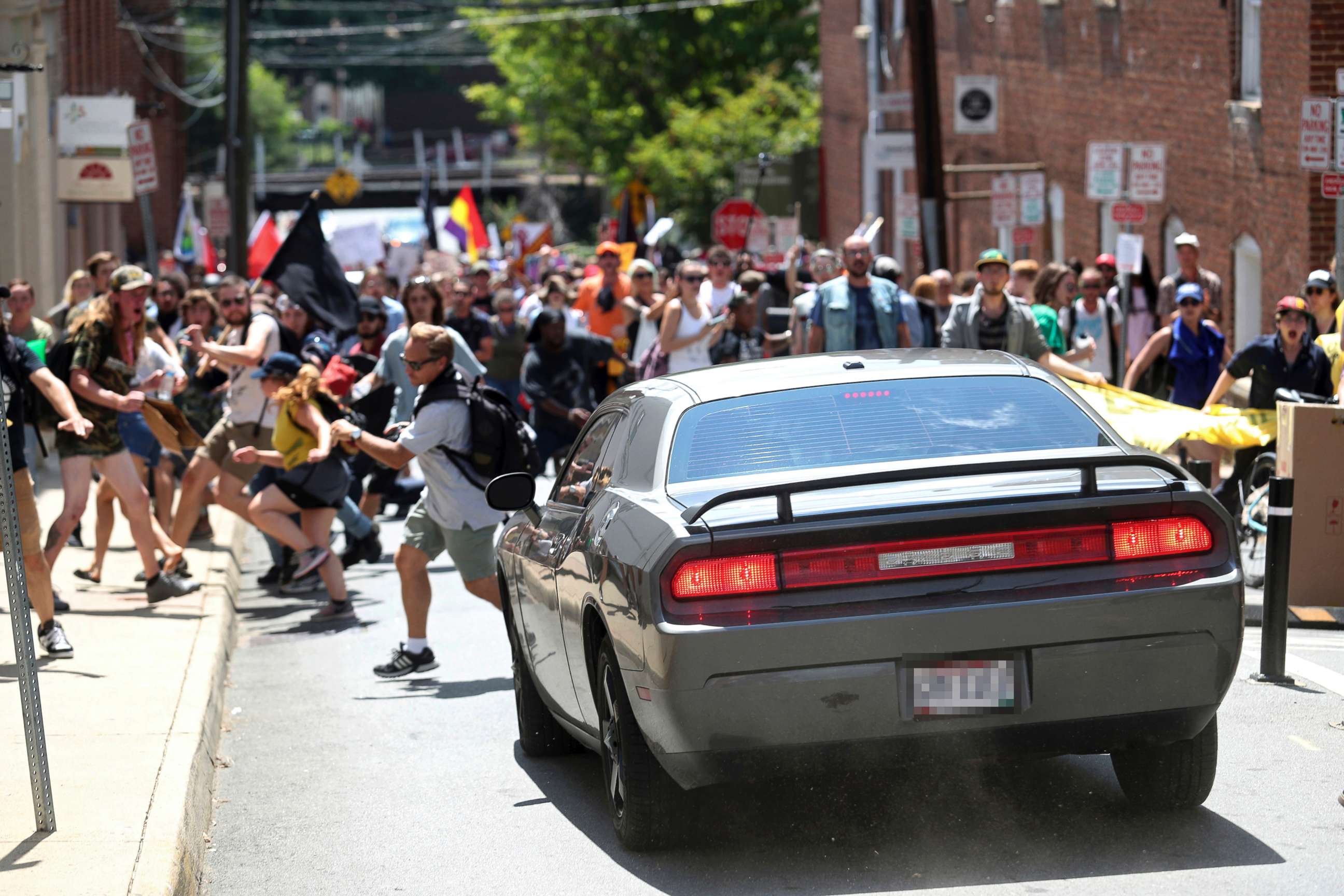 The lawsuit accuses white supremacy groups of supporting and committing "violent acts to achieve its political, ideological, religious and social goals for decades." Several organizations, including those named in the complaint, "funded and sent contingencies of their membership to engage and assist with this display of hatred" at Saturday's rally, according to the lawsuit.
The lawsuit accuses all defendants of civil conspiracy, committing, conspiring and aiding and abetting in acts of terrorism, incitement to riot and disorderly conduct, intentional infliction of emotional distress, and civil aiding and abetting for assault, battery and intentional emotional distress. Fields is accused of assault and battery, and both Fields and Kessler are accused of negligence, the court documents show.
On Saturday afternoon, a silver Dodge Challenger, allegedly driven by Fields, barreled into a crowd of counterprotesters and Charlottesville residents in downtown Charlottesville, tossing people in the air and killing Heather Heyer, 32.
The plaintiffs in the lawsuit, Charlottesville residents Tadrint Washington and Micah Washington, were driving to their home when Fields allegedly rammed into their car as he carried out the attack, according to the complaint.
Both victims, who were not counterprotesters and did not attend any events related to the rally or protests, suffered "serious injuries to their head[s] and extremities" after the car they were in was struck by Fields' Dodge Challenger in his "attempt to kill and maim as many individuals as possible," the lawsuit states.
On Monday, Fields was denied bail. It is unclear if he has entered a plea in the charges against him. His next court appearance is scheduled for Aug. 25.