— -- A "one in million" set of identical triplets was born to a Kansas family, hospital officials said.
Ron, Elkanah and Abishai Choge were born just minutes apart to parents Nicole and Caleb Choge last Thursday night at Truman Medical Center in Kansas City.
The boys, ranging in weight from 3.4 pounds to 4.5 pounds, were born at 34 weeks, a month and a half early. They are currently being treated in the NICU.
Dr. Joshua Petrikin, NICU director at Truman Medical Centers and a neonatologist at Children's Mercy in Kansas City, told ABC News the focus is on maintaining the boys' body temperatures so they can use the calories they consume to grow. The babies are also working on feeding orally, rather than through IVs, he said.
Nicole Choge received steroids a week before they were born, helping to mature the babies' lungs before they were born, Petrikin noted.
"These three have done amazingly well," he added.
While doctors say the Choge triplets are "one in a million," a 2003 study published in the Journal of Biosocial Science found the chances of conceiving identical triplets is more like 20 or 30 in a million births.
The Choges moved to the Kansas City area in December 2017 to be near Nicole's parents after living for three years in Kenya, Caleb's home country. The couple met while Caleb was training to be a pilot at Embry Riddle Aeronautical University in Florida. Nicole was visiting a mutual friend when they met. Eventually, they married and lived in Kenya for three years where Caleb worked as a pilot.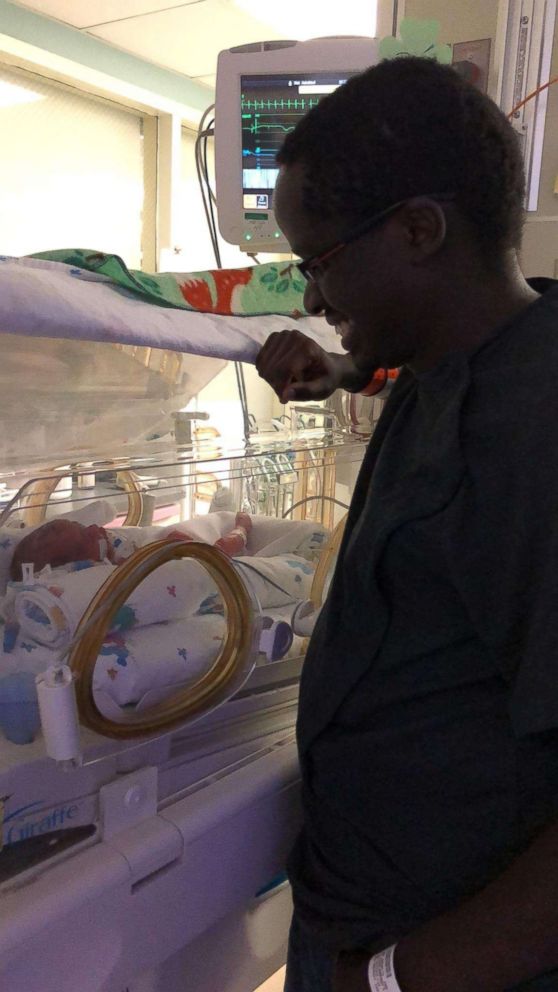 The couple already has a 2-year-old son at home. They were surprised in September 2017 when a routine sonogram done by their doctors in Kenya revealed they were having triplets.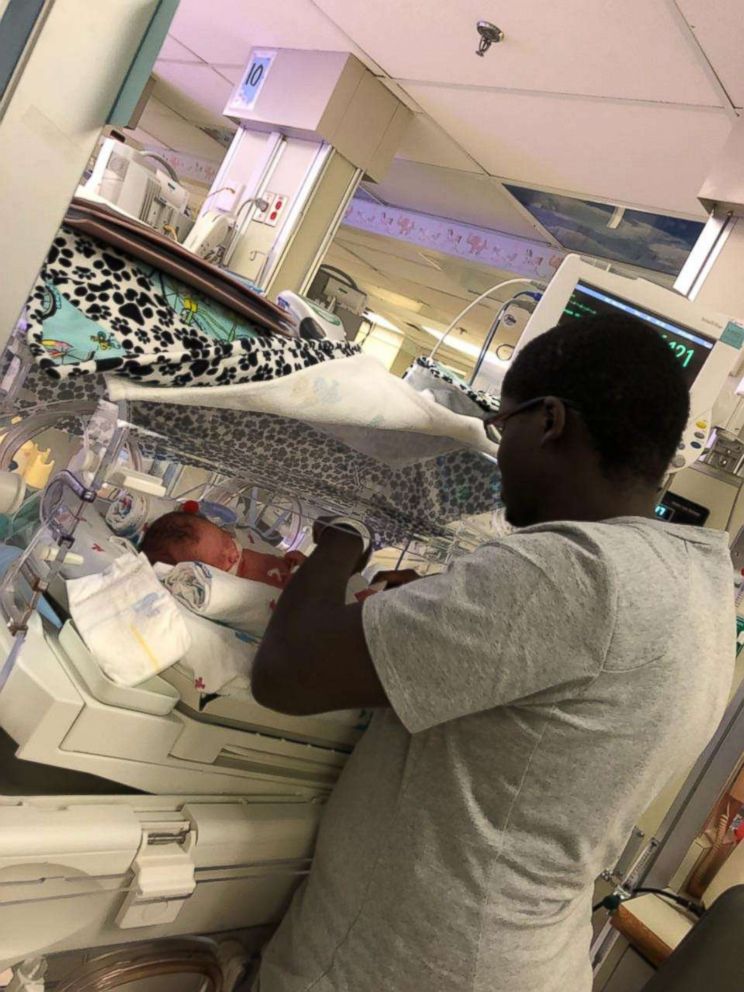 "We had a scan in Kenya and they found twins the first time. We went a second time to be sure and they found triplets," Caleb told ABC News. "We came to the States to get a third opinion to be sure."
"It was very shocking, very surprising. Both exciting and scary," Caleb said of learning they were expecting triplets, even more so when they learned the trio was identical.
Having three babies plus a toddler at home is a different ballgame, Caleb said.
"Getting three boys and relocating countries is quite a challenge," Caleb said. He is waiting on his immigration papers to come through so he can continue working as a pilot in the U.S.
"We know it will work out. We are not anxious. Things will work out and we will be with our boys and be able to care for them," Caleb said.
Doctors say the Choges may be able to take at least two of the triplets home in the coming days.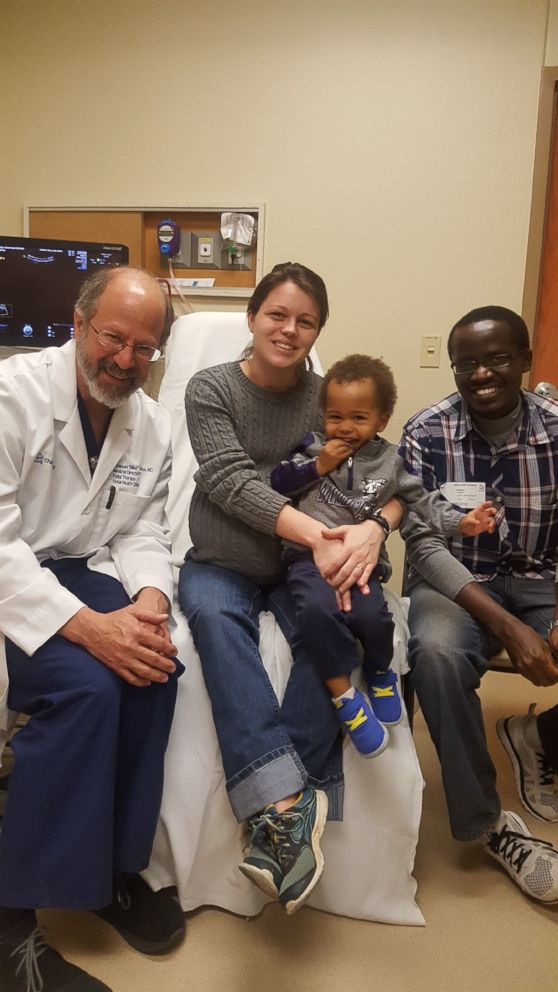 "They don't act like they're premature," Charlie Shields, president and CEO of Truman Medical Centers, said.
"It's very encouraging to see how they are progressing. They seem to be ticking all the boxes to be ready to come with us," Caleb said.
"We were hoping for a second child," Caleb added. "I prayed, my wife prayed and our son Corban prayed. God answered all three of our prayers."