— -- For over two years, the parents of two missing teenage sisters said they had no idea what happened to them after they mysteriously vanished. But it turned out the girls were living less than three hours away the entire time.
Samantha and Gianna Rucki ran away from their Lakeville, Minnesota, home on April 18, 2013.
At the time of their disappearance, the girls and their three other siblings, Nico, Nia and Gino, were at the center of the bitter divorce and custody dispute between their parents Sandra Grazzini-Rucki and David Rucki.
Grazzini-Rucki claimed Rucki was physically abusive to both her and their five children. The couple's two daughters Samantha and Gianna were also vocal about their father's alleged abuse. But David Rucki has always denied abusing his ex-wife or any of his children.
While the court investigated the allegations, the five children were placed in the custody of two aunts, Grazzini-Rucki's sister Nancy Olson and Rucki's sister Tammy Love. When Olson said she could no longer care for the children, Love agreed to take them full time. On the day they disappeared, police had just dropped off Samantha, then 14, and Gianna, then 13, with Love.
After their disappearance, a month went by without a single sighting of the girls until they appeared on a local FOX 9 TV report alleging that their father threatened to shoot the siblings and their mother, which he has denied. After the story aired, the girls disappeared again.
Samantha and Gianna were finally found by Minneapolis police in November 2015 at a farm called White Horse Ranch, in Herman, Minnesota. White Horse Ranch offers 90-minute sessions with their animals, designed as a form of therapy for children who have been abused.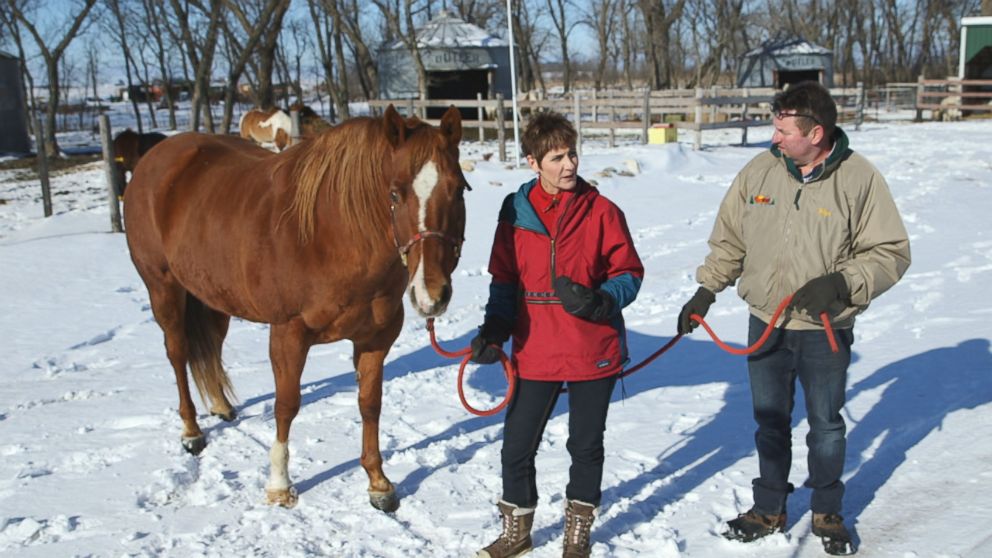 The ranch's owners Gina and Doug Dahlen said the girls were dropped off at the farm by Sandra and one of her longtime supporters Dede Evavold. They said Evavold knew them and respected their work on the ranch.
"[Evavold] just said that they needed a temporary place and that they were working through a court case," Gina Dahlen told ABC News' "20/20."
Gina Dahlen said they thought the girls would be staying for just three days, but when Sandra never returned, Samantha and Gianna lived with the Dahlens for two-and-a-half years.
The Dahlens said that Sandra only called four or five times during the girls' entire stay. They said they thought it was strange that she never spoke to the girls on the phone or visited.
"I mean she was very concerned about them and [would say] tell them that I love them. I almost feel like she knew that they were safe here," Gina Dahlen said.
The Dahlens said the girls made new lives for themselves while at the ranch but that they were free to leave whenever they wanted to.
"I wouldn't say that we kept them here. We allowed them to stay. They could have left at any time. They didn't want to leave," said Gina Dahlen.
Samantha and Gianna didn't attend the local high school, the Dahlens said, and were home-schooled. They said the girls also did daily chores like feeding and brushing the animals and that they helped design the ranch's website.
The sisters went by their real names, and no effort was made to conceal them, the Dahlens said.
"They had been in public. They had been out shopping. They had been in local restaurants. They were in, you know, the hair salon," Gina Dahlen said.
"Actually, they knew the waitresses at the little café in Hoffman. [The waitresses] knew their orders by heart 'cause they ordered the same thing every time," Doug Dahlen said.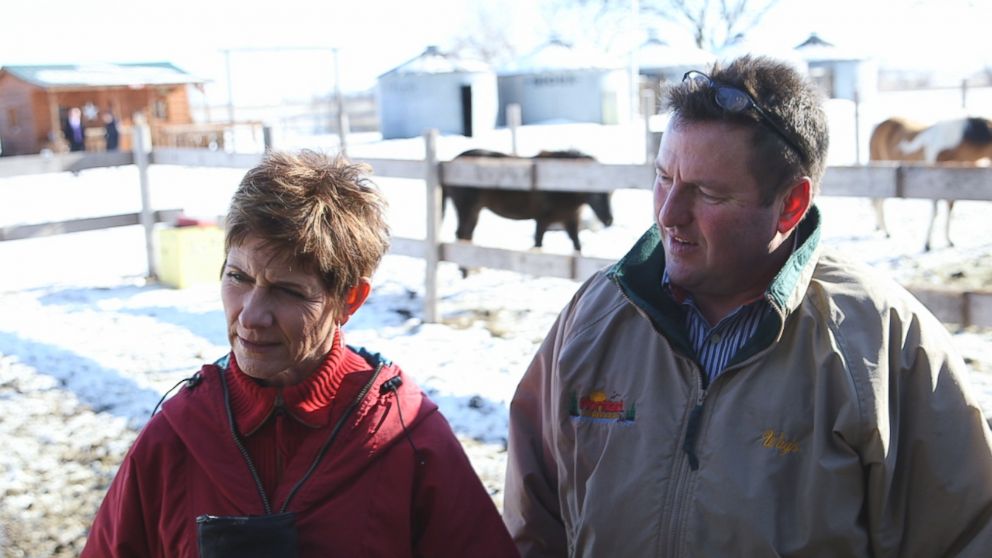 Though the family court has found that Sandra manipulated her children into fearing their father, the Dahlens said they believed the girls were genuinely afraid of David.
"They made it perfectly clear that they would not stay down there [with their father]," Doug Dahlen said. "Our choices were to put 'em out on the street or give 'em a place to live, and we did not want 'em out on the street, so we let them stay."
In November 2015, police arrived at the Dahlens' farm with a search warrant hoping to find evidence that might lead to Samantha and Gianna Rucki. Doug Dahlen said they were stunned when he informed them that the girls were actually right inside.
The Dahlens said they were just trying to help Sandra and the girls and were devastated when police removed them from the farm. When asked whether they knew people were searching for Samantha and Gianna, the Dahlens declined to answer.
Gina and Doug Dahlen are now facing felony criminal charges and are accused of breaking the law by harboring the girls.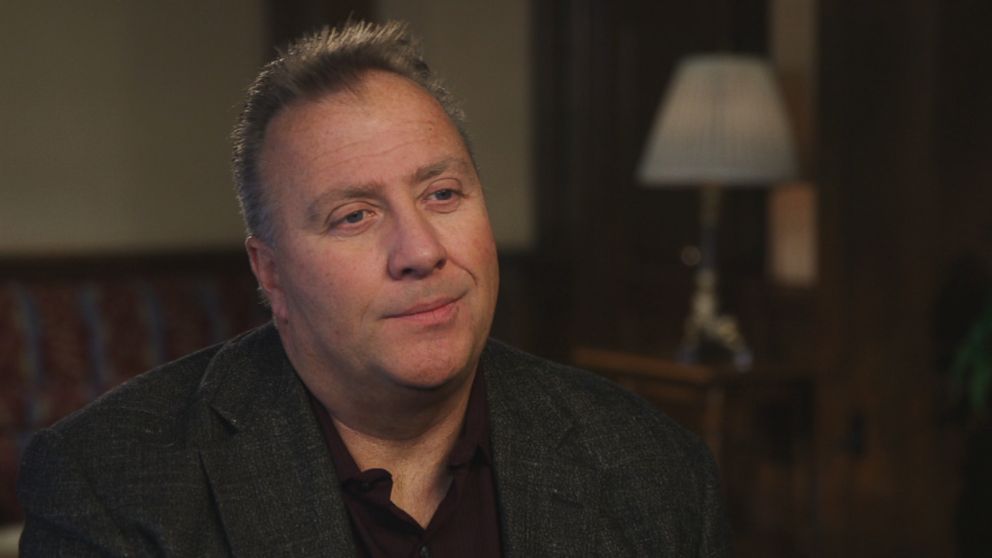 While his two daughters were still missing, David Rucki was awarded full legal custody of all five of his children. The court dismissed Sandra's allegations of abuse.
Immediately after being taken from the Dahlens' horse ranch, Samantha, now 17, and Gianna, now 16, were placed into foster care. They were then sent to a special therapeutic program designed to reunify them with their father and three siblings. David finally saw his two daughters shortly after they were found.
"I ran out of the room. I started crying. I didn't recognize 'em … because you know, you know your children. You remember what they sound like, and you remember how they looked," David, 53, said. "I didn't recognize my daughters."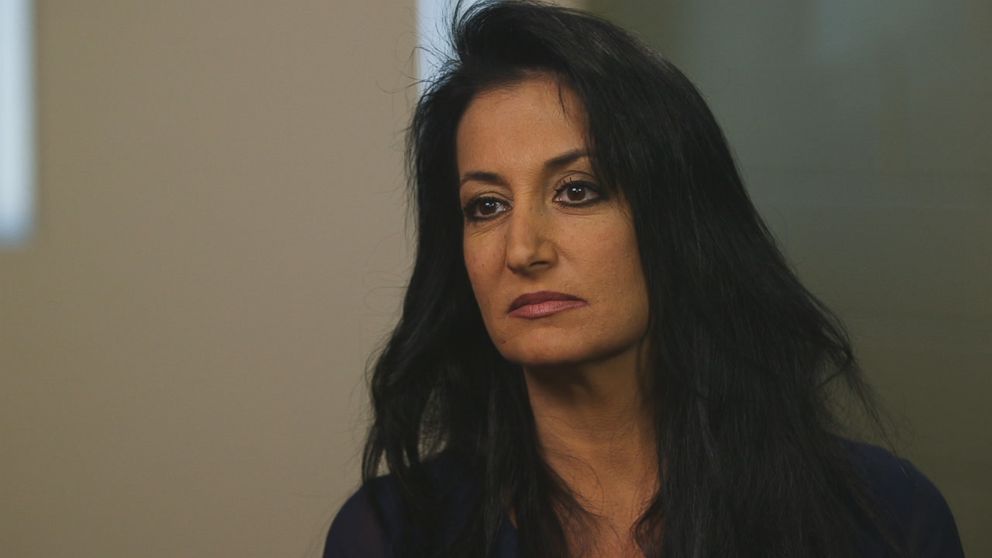 In October 2015, police arrested Sandra, 50, and charged her with three felony counts of deprivation of parental rights. She was held on a $1 million bond at Ramsey County Jail in St. Paul, Minnesota, and released in February. She is awaiting trial and told "20/20" she was just trying to protect her children.