Mischievous bear escapes enclosure at St. Louis Zoo, again
Thursday's incident marked the second time the bear escaped this month.
Ben, the Saint Louis Zoo's resident Andean Bear, has had a busy February.
On Thursday, the 4-year-old bear escaped his habitat around 1 p.m. to wander the zoo for about 50 minutes.
While he explored the part of the zoo typically occupied by guests, staff members engaged the zoo's emergency response protocol, and guests sheltered at various indoor facilities. The zoo reported no injuries during the incident, and Ben is now safely back in his enclosure.
The Saint Louis Zoo notes that Andean bears use their strong calls to be skilled climbers, able to reach the top of trees in rain forests or reach elevations or 14,000 feet in rocky terrain. They often eat, sleep, and raise young in tree nests.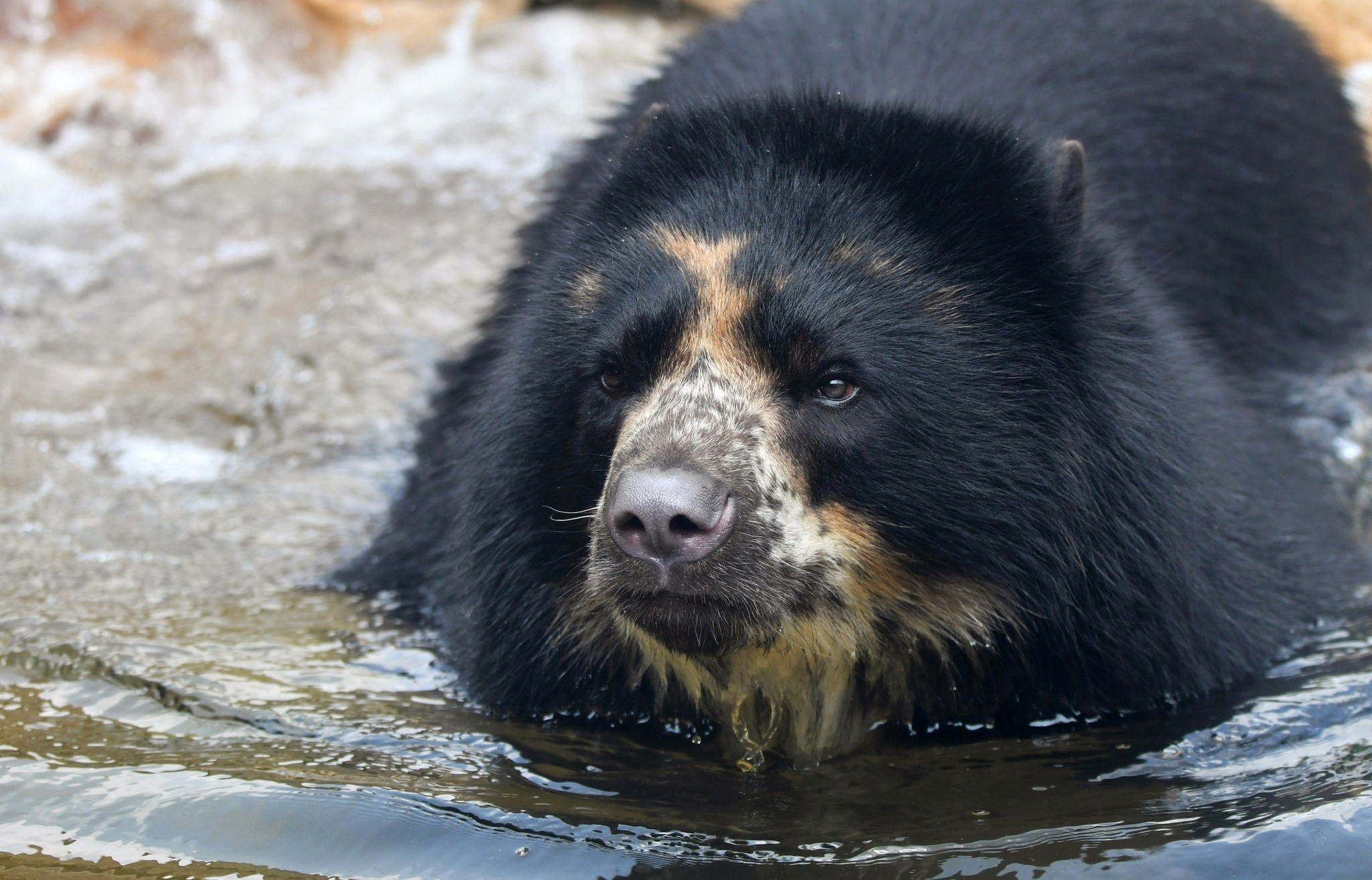 "At four years old, we know Ben is young and adventurous," the Saint Louis Zoo wrote in a social media post.
According to the zoo's officials, the Thursday incident marked the second time Ben escaped his enclosure.
On Feb. 7, Ben "meddled" with the steel mesh in his habitat "in just the right spot," according to the zoo. His fiddling with the mesh caused a cable to fail, allowing him to escape again.
Ben's exhibit is housed in the southeast section of the zoo neighboring capybaras and giant anteaters.
To prevent a similar incident, Zoo officials reinforced the outdoor habitat with steel clips rated at 450 pounds; however, Ben could still outdo the reinforced hardware in his Thursday escape.
According to the Smithsonian, Andean bears can grow to 6 feet, with males weighing up to 340 pounds. The only native bear to South America, Andean bears are voracious foragers of berries and flowers, though they also eat small animals like rabbits and birds. Near humans, they have tended to raid cornfields (the Saint Louis Zoo does not have a cornfield).
Ben's escape happened in the afternoon, though his species prefers to rest during the daytime, often sleeping in secluded tree cavities or dens, according to the Smithsonian.
The Saint Louis Zoo is now working with the Bear Taxon Advisory Group and the Association of Zoos and Aquariums to determine how to prevent Ben from escaping a third time.