— -- The 8-year-old girl who received a letter from President Obama after writing to him about Flint, Michigan, will get a chance to meet the commander-in-chief today.
"Little Miss Flint" Mari Copeny wrote to the president before she traveled 12 hours by bus with a group of more than 200 Flint residents to a congressional hearing on the Flint water crisis. In the letter, Mari described herself as "one of the children [affected]" by Flint's lead-filled water and stressed that meeting him or the first lady "would really lift people's spirits."
The letter inspired the president to send Flint's mini-ambassador a letter of his own.
"You're right that Presidents are often busy, but the truth is, in America, there is no more important title than citizen," Obama wrote.
Before the trip to Washington, D.C., Mari was keen on meeting the president to tell him everything she's been doing to raise awareness for Flint, her mother, Lulu Brezzell, told ABC News.
Obama wrote in his letter to Mari that he wanted her to be the "first to know" about his upcoming trip to Flint. "Like you, I'll use my voice to call for change and help lift up your community," the president wrote.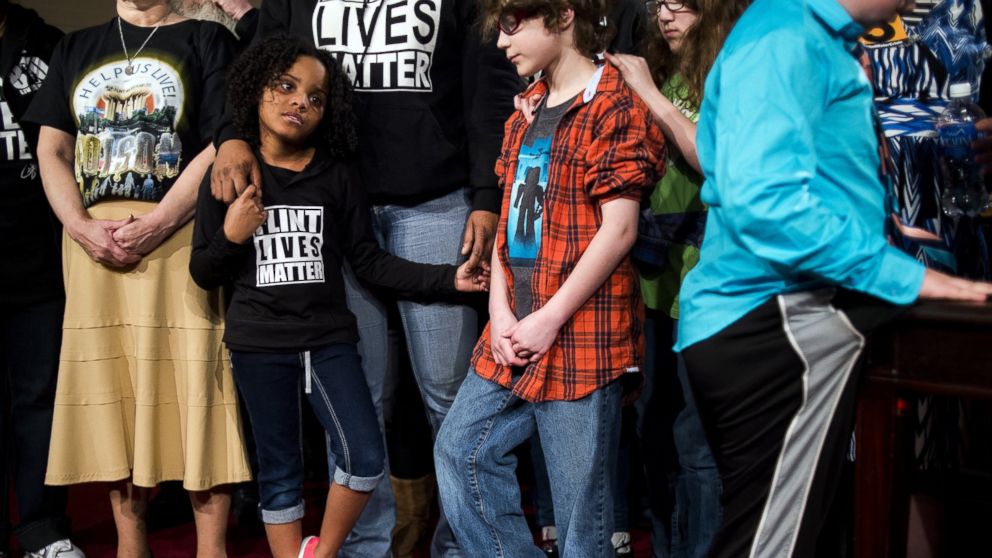 The meeting will take place this afternoon at Northwestern High School, where Obama will deliver remarks to a crowd of about 1,000 people, the White House told ABC News.
"In the end, it was my 8-year-old who convinced him that maybe it was time to come," Brezzell said, describing her daughter as a "force of nature" who "loves to use her voice"
Mari told ABC News that meeting the president will be better than her birthday and Christmas and is the "most exciting thing to happen" to her.
"People need him to give us hope," she said of Obama, adding that the first thing she'll do is "give him a big hug."
Mari received the title "Little Miss Flint" last spring after winning a local pageant, Brezzell said. Although her reign is almost over, another pageant system has offered to let her keep the title for another year because of all the awareness she's raised with it, Brezzell added.
The pageant winner says her dream is to become "Miss America" and then become a police officer after that. She's been active in the efforts to help Flint, her mother said, participating in rallies and protests to raise awareness.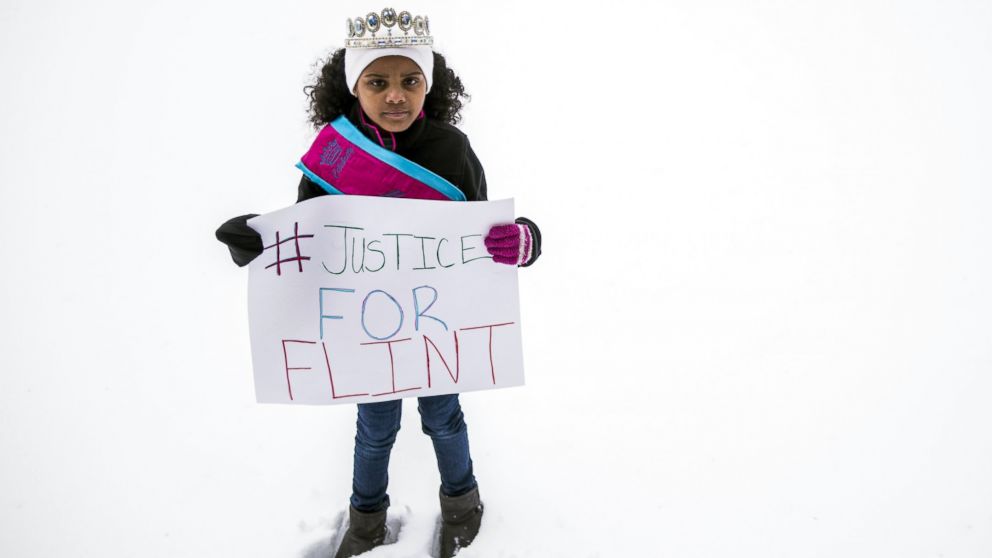 In addition, Mari said education is an important issue to her. She enjoys cheerleading, gymnastics, tap dancing, singing and playing the violin, she said, and plans to "keep on helping" her fellow Flint residents.
"Cause I'm a kid that cares," Mari said. "We do not drink [the water] 'cause it's poison."
Brezzell said her family is not able to cook or bathe with the water that comes out of their faucet, saying they get rashes similar to chemical burns when it touches their skin. The mother of three called Flint's water crisis "heartbreaking" and "avoidable."
Mari's final message: "Don't forget Flint."
Michigan Gov. Rick Snyder has called on Obama to drink the water in Flint during his visit.
"We are hopeful the president will drink the water in Flint, to help reinforce Gov. Snyder's actions and the EPA's message that filtered Flint water is safe to drink," Snyder spokeswoman Anna Heaton said in a statement to ABC.
Despite the Environmental Protection Agency's assessment that filtered water is safe to drink, Flint residents continue to drink only bottled water, Heaton said. Last month, Snyder vowed to drink Flint's water for at least 30 days.
In January, Obama addressed the water crisis in a visit to Detroit, saying he would be "beside" himself if his kids' health could be at risk. He declared a national emergency in Flint, directing funds to assist in relief efforts, following a request from Gov. Snyder.
It is unclear if the governor will meet will meet with the president during his visit. Snyder is not currently scheduled to be in Flint, according to his office.