— -- The stepmother of a 5-year-old boy who's been missing since Saturday has a turbulent relationship with the boy's father, as documented in a series of police reports obtained by ABC News.
Lucas Hernandez disappeared from his Wichita, Kansas, home around 3 p.m. on Saturday, police said. His stepmother, Emily Glass, was arrested on two charges of child endangerment Wednesday. Lucas has not been found.
Police reports show repeated instances of physical clashes between Glass and Lucas' father, Jonathan Hernandez.
In February 2016, police were called to an apartment Hernandez was sharing at the time with Glass during an argument over a bar tab that Hernandez had paid, the report shows. Hernandez said Glass hit him in the face, but told officers he did not want to press charges because he didn't want her to go to jail, according to the report.
After police left, the couple started fighting again, resulting in officers returning to the residence after Hernandez threatened to throw out Glass' possessions, the report says.
Nearly two months later in April 2016, according to a police report, Glass allegedly held an ax handle while arguing with Hernandez after telling him she had been sexually assaulted by a male friend. The fight started when Glass threw a shoe at Hernandez, the report states. Hernandez had a bloody nose and Glass had bruises on the side of her head, according to the report. Police couldn't determine the primary aggressor.
Glass was later convicted of misdemeanor disorderly conduct in the incident.
In November 2016, police responded to the couple's apartment after a report of a loud disturbance. A report filed at the time said an officer saw injuries on the side of Hernandez's face, which he explained by saying Glass had slapped him. Glass admitted to pushing him, according to the report, but denied trying to hurt him. In the report, police noted that a child's table, "looked like a Ninja Turtle table," had been knocked over in the kitchen.
In a report from December 2017, Glass told police she was supposed to pick up someone, but said she had fallen asleep with Hernandez. The identity of the person she was supposed to pick up at the location is redacted in the report. When the couple woke up, they went to the location. Hernandez's ex -- Lucas' mother -- Jamie Taylor was there and was upset, according to the report.
Glass told police she didn't know why Lucas' mother was at the location because Hernandez has full custody of the boy.
Glass accused Taylor of punching her, but police found no visible injuries, the report said.
Sedgwick County jail records indicate Glass was booked at 3:27 p.m. on Wednesday afternoon on two counts of child endangerment. Police confirmed that Lucas and another child were involved, but did not identify the other child.
The search for Lucas is ongoing.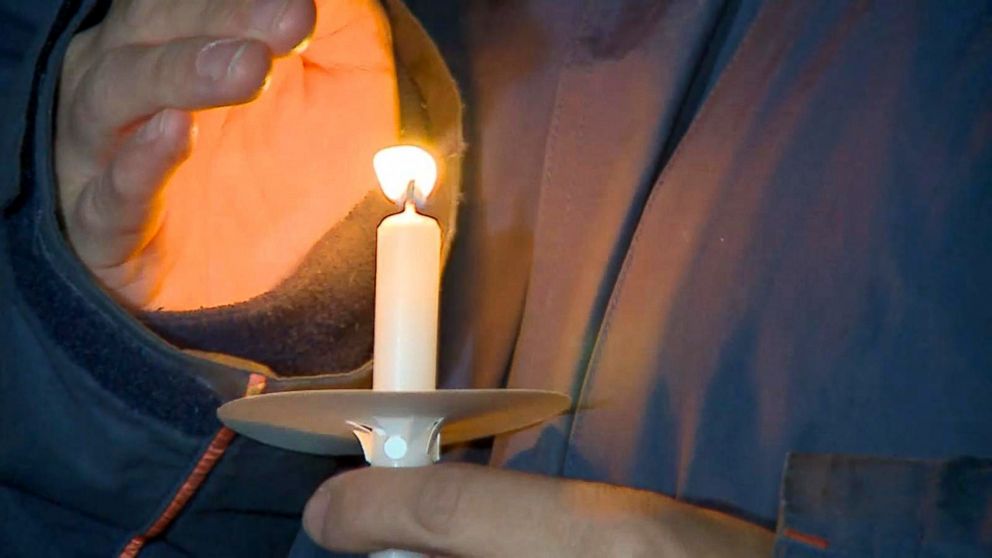 Lucas' great-aunt Sally Rasmussen told ABC News that Hernandez's family had concerns Lucas was being abused and reported it to authorities in Kansas and New Mexico, where the family members live.
Both the Kansas Department for Children and Families and the New Mexico Children, Youth, and Families Department told ABC News they are legally prohibited from discussing any history they may have with a particular family.
Hernandez spoke to ABC affiliate KAKE about the allegations of abuse earlier this week.
"That really pisses me off. Only because it seems like it's about something else and it's not happening now," Hernandez said. "Now, if you want to bring that up later that's fine. That's a whole separate issue. I think it's taking away from what's happening and I don't appreciate it. Not from my family, not from strangers."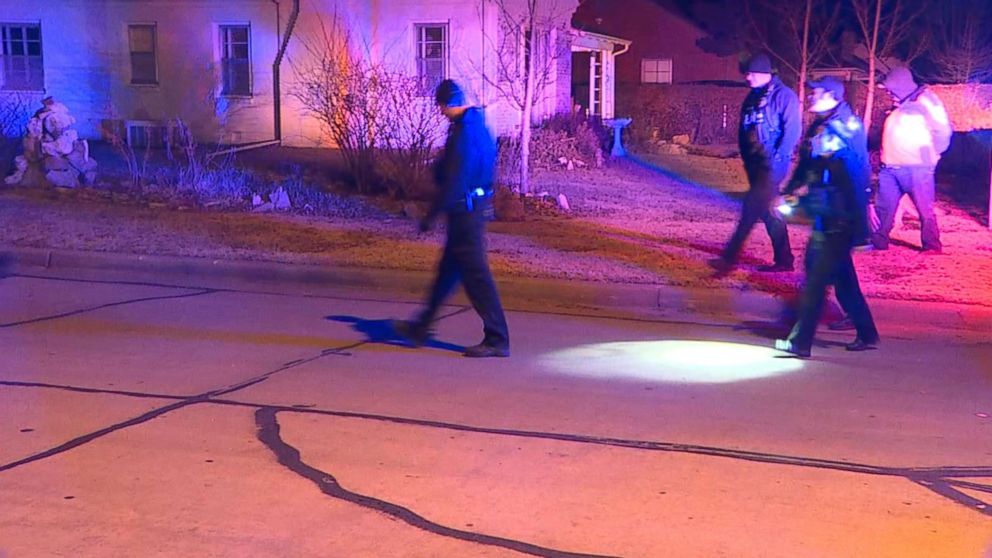 He said he still believes his son is somewhere alive and he is focused on finding him.