There has been an unconfirmed sighting of missing Iowa jogger Mollie Tibbetts in Kearney, Missouri.
Kearney police responded on July 26 to a possible sighting of Tibbetts, 20, at a truck stop in the area, police told ABC News affiliate KMBC.
The location is more than 230 miles away from where Tibbetts was last seen.
Officers conducted a search of the area, spoke with witnesses and reviewed any potential surveillance video.
A report was sent to the investigative task force regarding the sighting, Sgt. Joe Kantola told KMBC.
No other additional details of the sighting were released.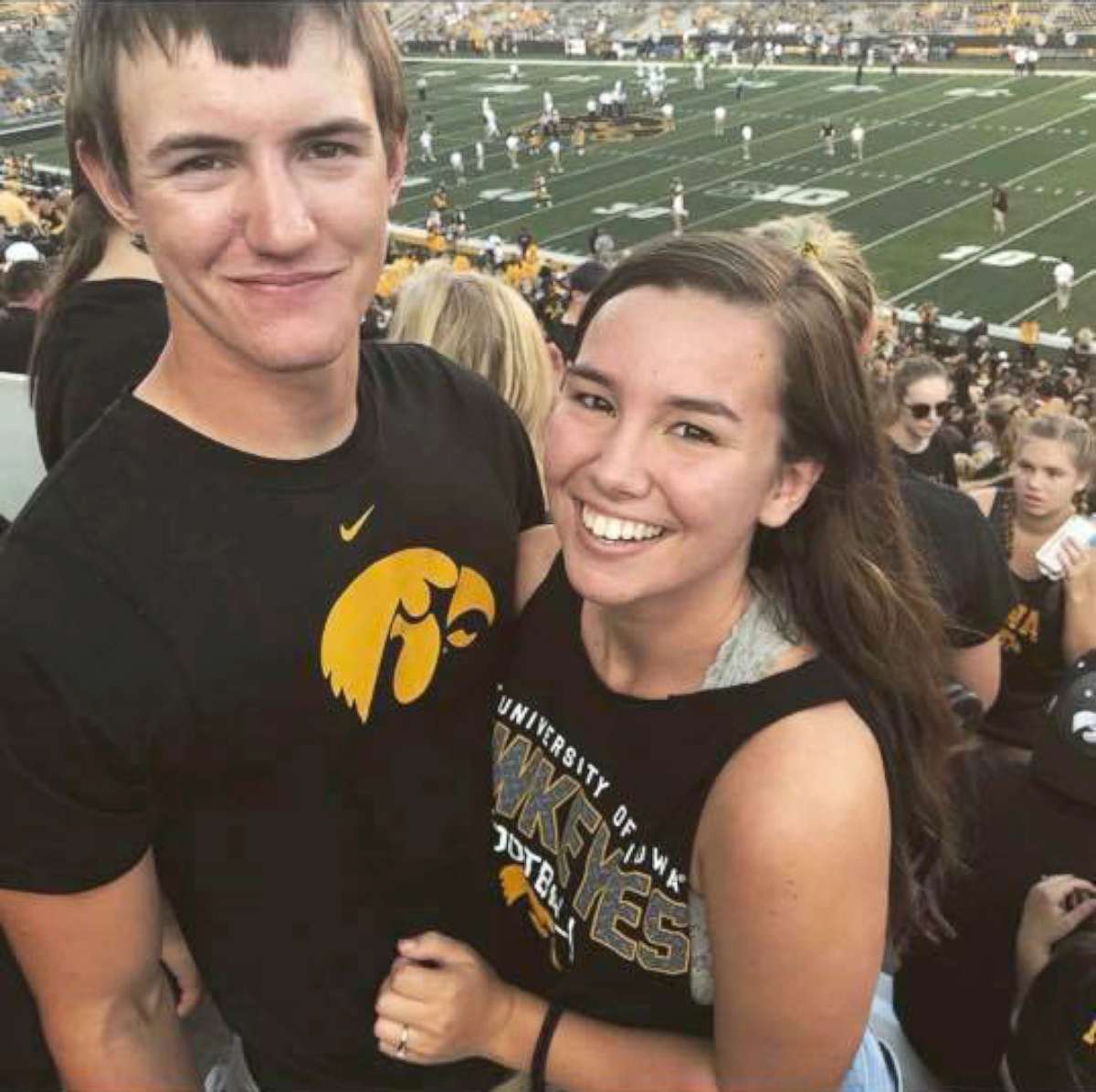 Tibbetts was reported missing after she failed to show up for work in Brooklyn, Iowa, a farming community of about 1,500 people where she was living over the summer with her longtime boyfriend.
At a press conference Monday, police released no specific details about new developments in the case but said the search is active.
"Law enforcement and hundreds of others have devoted countless hours to the investigation," said Kevin Winker, the director of investigative operations for the Iowa Department of Public Safety.
Canine searches have been used and investigators are poring over any clues they could gather from undisclosed technology, Winker said.
Earlier in the investigation, officials said that they were going to be examining her Fitbit, a device that tracks physical activity and has a GPS feature.
Winker said the he was "not going to draw any conclusions about the circumstances of her disappearance other than it's not consistent with her past."
More than 200 leads have been collected as part of the investigation, police said.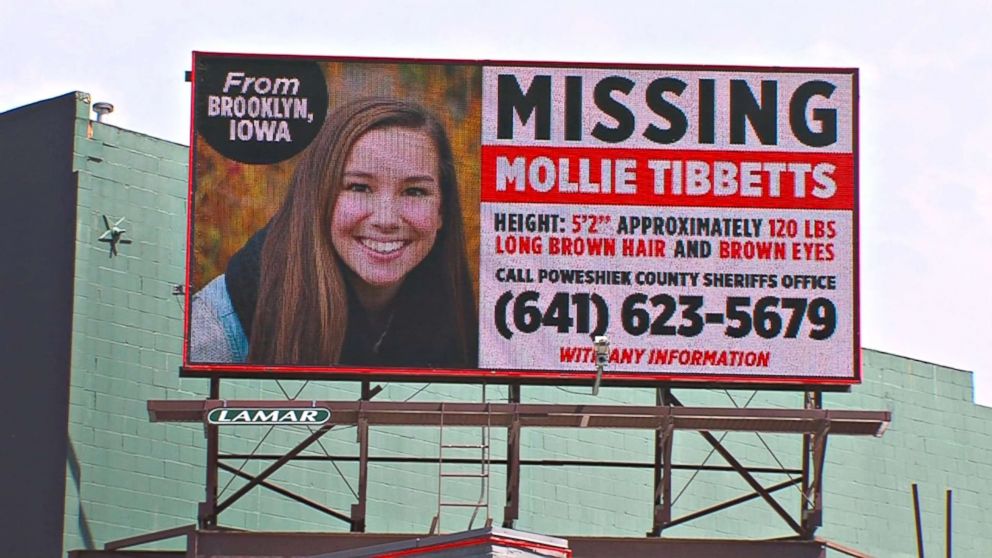 Tibbetts' father said he believes there's someone else with information that could help locate his daughter.
"It doesn't matter what we're going through, we just need people to think -- because somebody knows something and they don't even know it's important," Rob Tibbetts said.
ABC News' Meghan Keneally and Karma Allen contributed to this report