— -- An Ohio judge has declared a mistrial in the case against Ray Tensing, a former University of Cincinnati police officer indicted on counts of murder and voluntary manslaughter in the death of an unarmed black man, according to ABC affiliate WCPO in Cincinnati.
Despite more than 25 hours of deliberations, jurors could not reach a unanimous verdict on either count, leading Judge Megan Shanahan to declare the mistrial just after 10 a.m. Saturday.
A demonstration organized by Black Lives Matter Cincinnati attracted a large crowd outside the Hamilton County courthouse by 12:30 p.m. Dozens of people held signs and chanted in protest of the mistrial. The demonstrators could be heard shouting in unity: "What do we want? Retrial! When do we want it? Now!"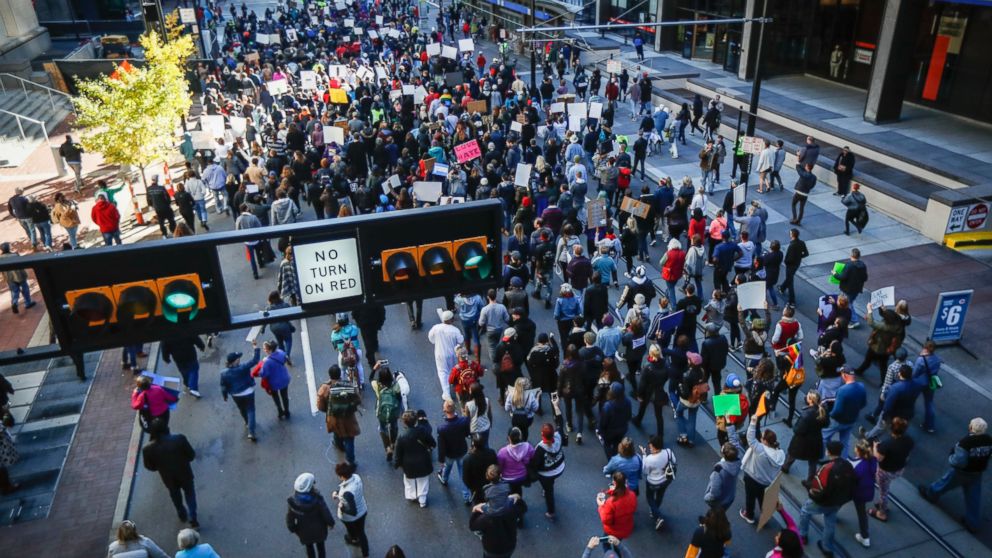 Hamilton County prosecutor Joe Deters said he heard the hung jury had been "leaning toward acquittal on the murder" and "leaning toward conviction on the voluntary manslaughter."
"It's very, very difficult to get a conviction on a police officer," Deters told reporters. "The good news is ... it was not a not guilty verdict."
Deters said DuBose's family was disappointed and want a new trial. The prosecution will ultimately make that decision by Nov. 28.
"This case is going to end up, if we retry, costing over a million dollars," Deters told reporters.
The fatal shooting happened in July 2015 after Tensing, then an officer for the university, pulled driver Sam DuBose over near campus.
Tensing, 26, lost his job after DuBose's shooting death and was charged with murder and voluntary manslaughter. He pleaded not guilty.
Prosecutors in the case told the jury -- comprised of two black people and 10 white people -- that the shooting was "completely intentional" and "truly unjustified."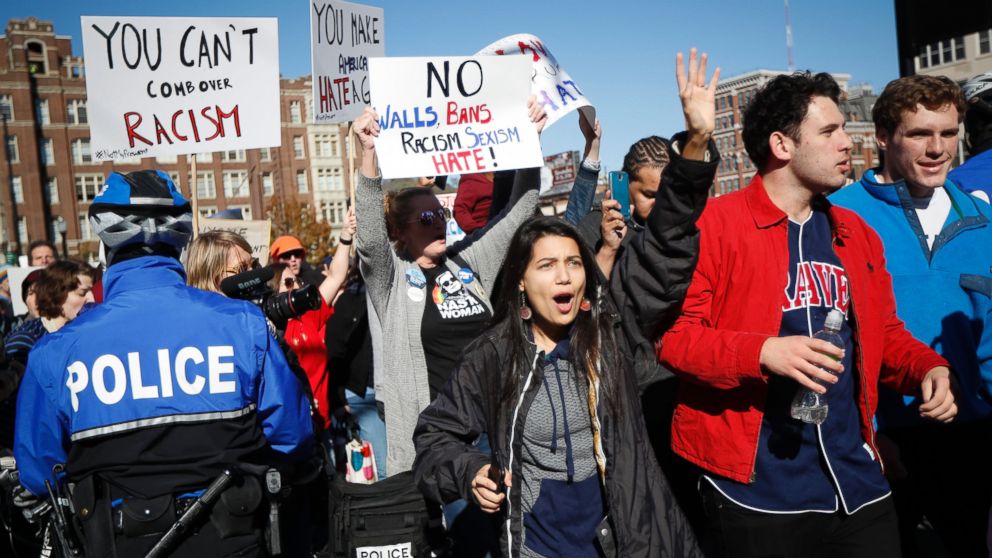 Tensing's defense attorneys said his actions were "justified." They said Tensing was close to being run over by DuBose's car. Although DuBose didn't have a gun, the defense argued that he turned his car into a weapon. Tensing instinctively drew his weapon and fired "to stop the threat" and save his own life, the defense claimed.
Defense attorney Stew Mathews also questioned why prosecutors submitted Tensing's T-shirt with an image of the Confederate flag into evidence and he argued the prosecution brought the subject of race into the trial because "when you don't have a good case, you create a smokescreen," according to WCPO.
The murder charge carried the possibility of life in prison if Tensing had been convicted. The voluntary manslaughter charge carried a possible prison term of 3 to 11 years.
This is a breaking news story. Please check back for updates.