A Florida mom made a frantic cry for help while on a call with a 911 dispatcher because her teen daughter was trapped in a tree for a half an hour with hissing alligators below.
"My daughter's stuck in a frickin' tree and there's gators surrounding her," the mom said on the phone call to 911. "We can't get her out."
The close encounter with the alligators occurred at around 3 p.m. on Friday along Forest Service Road near Alexander Springs in Altoona, according to a Lake County Sheriff's Office report.
The teen's mom told the dispatcher that her daughter "got into the tree to get out of the water" and had been clinging to its branches for dear life for several minutes.
"Oh my god, please hurry. Hurry, hurry," the mom told the dispatcher. "Oh, my god, my daughter is going to be [sic] dead."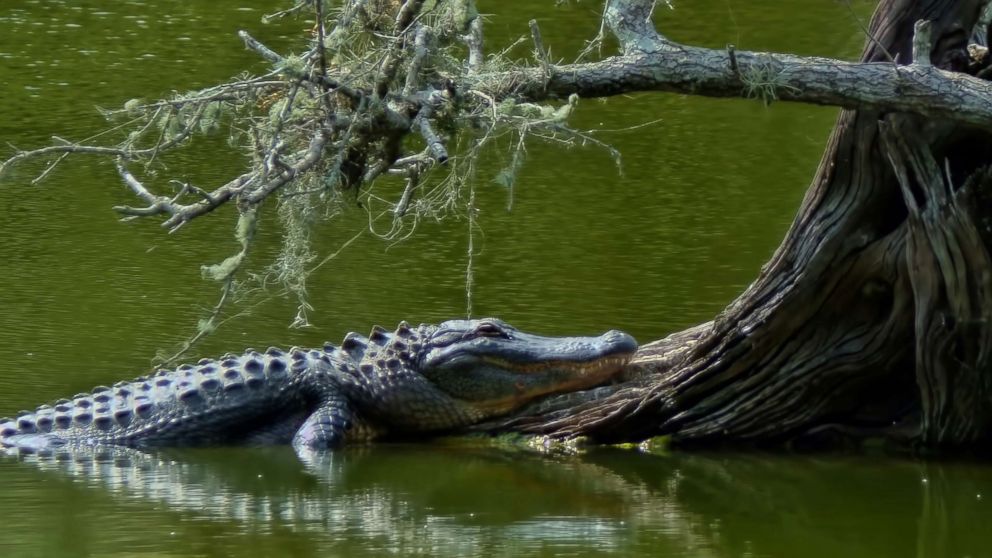 When Deputy Mitch Blackmon arrived at the tree with a rope swing in a popular swimming area, he wrote in the report that the teen appeared physically tired from keeping herself in the tree, adding that "the alligator was approximately 4 feet from me, 3 feet from the base of the tree."
Blackmon reported that at least one of the alligators, measuring about "10 to 11 feet" was unfazed by his arrival.
"My presence failed to scare the alligator away and it began encroaching on my area," Blackmon wrote in the report.
He then stated he aimed his Bushmaster AR-15 rifle, fired one deadly .223 round "killing the alligator," according to the report.
A local marine biologist was summoned to evaluate the cause of death, the report stated.