— -- Unburdening guilt she's felt for allowing former Olympic doctor Larry Nassar to treat her daughter, a mother stood in a Michigan courtroom on Tuesday and unleashed her anger on the physician she says hurt her "most precious gift."
The mother, Anne Swinehart, also blasted some media outlets for casting blame on parents like her for missing signs of the assaults Nassar concealed while treating their children -- even while many of them were in the examination room as they were taking place.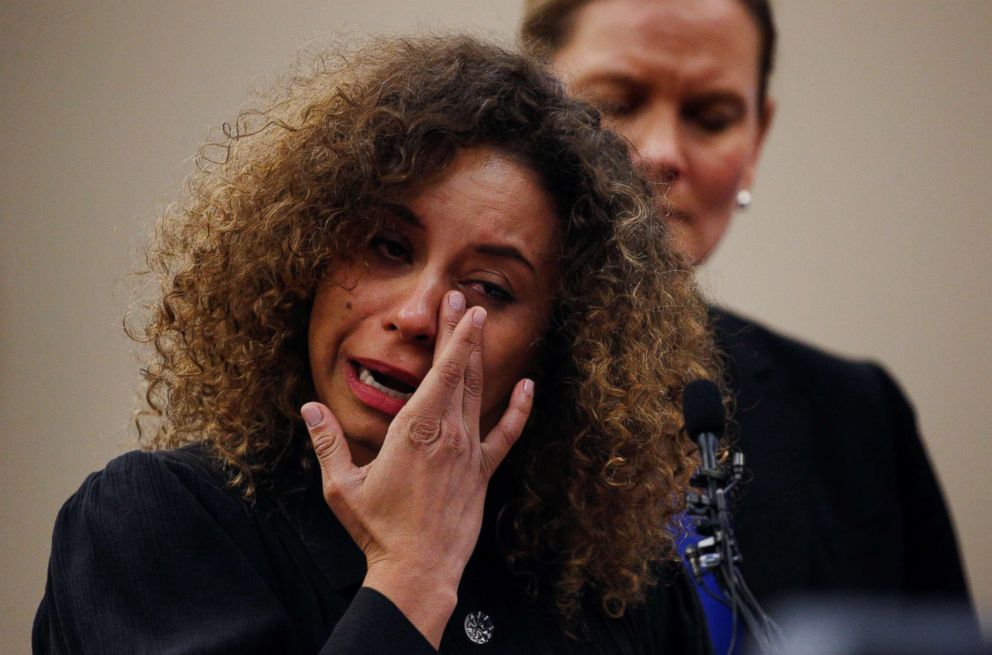 "I cannot speak for what my daughter is going through. I can only speak for what I am experiencing," Swinehart said in Ingham County Circuit Court in Lansing shortly after her 15-year-old gymnast daughter, Jillian, gave her victim impact statement on the sixth day of Nassar's sentencing hearing.
"I took my most precious gift to you and you hurt her physically, mentally and emotionally. And she was only 8," Swinehart said, breaking into tears. "I will never get rid of the guilt that I have about that experience. I know that it is not my fault. It is the fault of Dr. Nassar. It is the fault of every institution that listened, but did not act."
She recalled the agony she felt when her daughter told her of the perverted acts Nassar perpetrated on her "hundreds of times" under the pretense of conducting legitimate medical procedures to treat her injuries.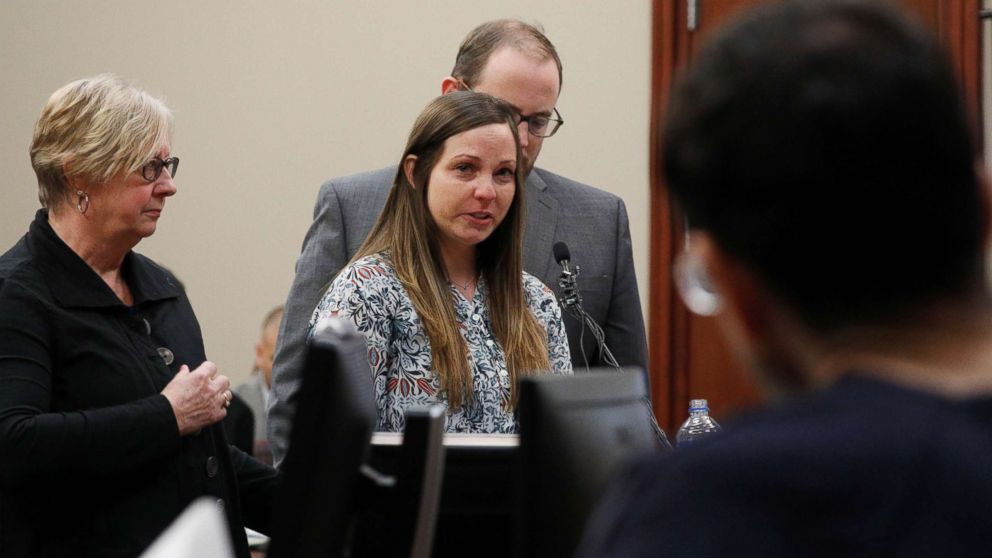 "I cannot help but think how did I miss the red flags? How is it that I misinterpreted your intent so wrongly?" she told Nassar. "I wanted my daughter to get better, to achieve her dreams to participate in and succeed in the sport she loved. Instead, by trusting you, I watched her sink into a girl who is sad and humiliated and afraid to trust."
Swinehart said that even after Jillian told her of Nassar's inappropriate treatments, she tried to rationalize the doctor's procedures.
She said she seethes at the thought that Nassar assaulted her daughter "while I sat there in your office, in your home."
"I thought that you were massaging my daughter to help her sore, broken body, and the whole time you were assaulting her," Swinehart said. "To look back and remember her grimacing in pain and to now know that it was not a knotted muscle to cause that ... how can a mother ever forgive. The burden that I will carry from this is bigger than any sentence that you are facing."
She took aim at media outlets that have publish stories "shaming and blaming" parents for not figuring out what Nassar was doing to their children.
"Trust me, you would not have known," she said.
Nearly 140 victims have given statements or had statements read on their behalf in the days-long hearing, all asking Judge Rosemarie Aquilina to give Nassar the maximum punishment.
Among the victims who have spoken in court are Olympic gymnastic stars and medalists Aly Raisman, Jordyn Wieber, McKayla Maroney and Jamie Dantzcher. All have accused the USA Gymnastics Association, the U.S. Olympic Committee and Michigan State University -- where Nassar was a sports medicine doctor for more than 20 years -- of knowing about the serial assaults for years, but doing nothing to stop them.
Nassar pleaded guilty in November to sexually assaulting seven girls, but Aquilina is allowing many more victims to speak in court. Nassar faces 40 to 125 years in prison when Aquilina finally sentences him.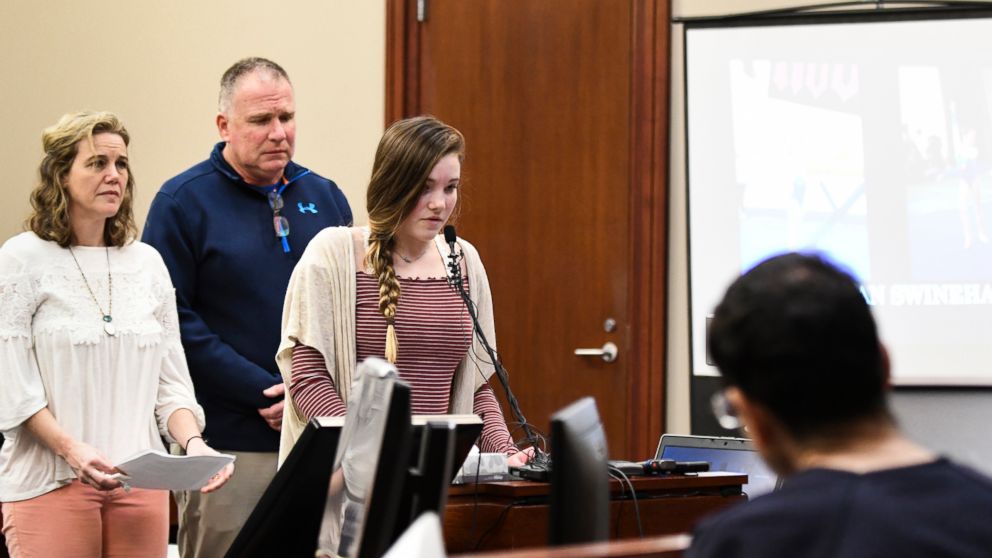 He has already been sentenced to 60 years in prison after pleading guilty to federal child pornography charges and has been accused of sexual misconduct by more than 125 women and girls in civil lawsuits.
"Larry, my coaches and USA Gymnastics turned the sport I fell in love with as a kid into my personal living hell," Mattie Larson said as she gave her victim impact statement Tuesday.
A former US National Team gymnast, who earned a silver medal in team competition at the 2010 World Championships, Larson, 25, said Nassar began molesting her when she was 14.
"I simply cannot get myself to consider you as a real doctor," she told Nassar.
She recounted how Nassar once cleared her to participate in gymnastics only for her to later learn from another doctor that she had a fractured leg.
"You're priority should have been my health, yet your priority was solely to molest me," she said.
Brianne Randall also spoke and said Nassar sexually assaulted her in 2004 when she was 17. She said she immediately reported him to the Meridian Township, Michigan, Police Department and even submitted to a rape kit.
"You had audacity to tell [police] I misunderstood the treatment because I was not comfortable with my body," Randall told Nassar. "Sadly, they took your word instead of mine."
Angela Povilaitis, the assistant attorney general of Michigan, told Judge Aquilina that the Meridian Township Police Department paid to fly Randall to Michigan from her home in Seattle so she could face Nassar in court.
"I wasn't afraid of you then," Randall told Nassar, "and I'm sure as hell not afraid of you now."