Mother of Sinzae Reed, Black 13-year-old killed in Ohio, demands justice
"I will be his voice," grieving mother says.
The mother of a Black teenager who was shot and killed in October is seeking justice for her son and is asking Ohio law enforcement officials to provide answers regarding why the alleged shooter, a white man, remains free.
According to a police affidavit, a witness saw Krieg Butler, 36, shoot and kill Sinzae Reed, 13, outside of his apartment complex in Columbus, Ohio, on October 12. The witness said Butler exited his truck, fired shots at Sinzae and drove off.
"I was never supposed to be planning a funeral for my 13-year-old baby," Sinzae's mother, Megan Reed, said through tears at a protest on New Year Day. "I wish I could see him, smell him, hold him again."
Police say they continue to investigate. Butler was arrested days after the shooting and charged with murder, but those charges were dismissed a few days later after prosecutors say Butler claimed self-defense in the shooting. Court documents obtained by ABC News show no record that Sinzae had a weapon during the encounter. The charges have not been refiled and Butler remains free.
"In Ohio, the self-defense law changed and the legal part of that is the burden changed," Channa Lloyd, criminal attorney and managing partner of The Cochran Firm, said. "Previously, if a shooter said 'I shot someone in self-defense,' they had to prove it was self-defense. Now that the law has changed, it changes that burden and shifts it to the prosecution."
According to Lloyd, the self-defense rule is a byproduct of the Stand Your Ground laws and is controversial because it protects the shooter as opposed to the victim.
"The Krieg Butler case is under review for potential presentation to the grand jury as evidence is gathered and reviewed," The Franklin County Prosecutor's Office said in a statement to ABC News. "Because this is an active case, we cannot comment further at this time."
Columbus police told ABC News their investigation is "far from over" and have promised transparency. Dejuan Sharp, a community activist in Columbus, Ohio, who is supporting Megan Reed in her search for answers, claims the police are not doing their jobs in the investigation.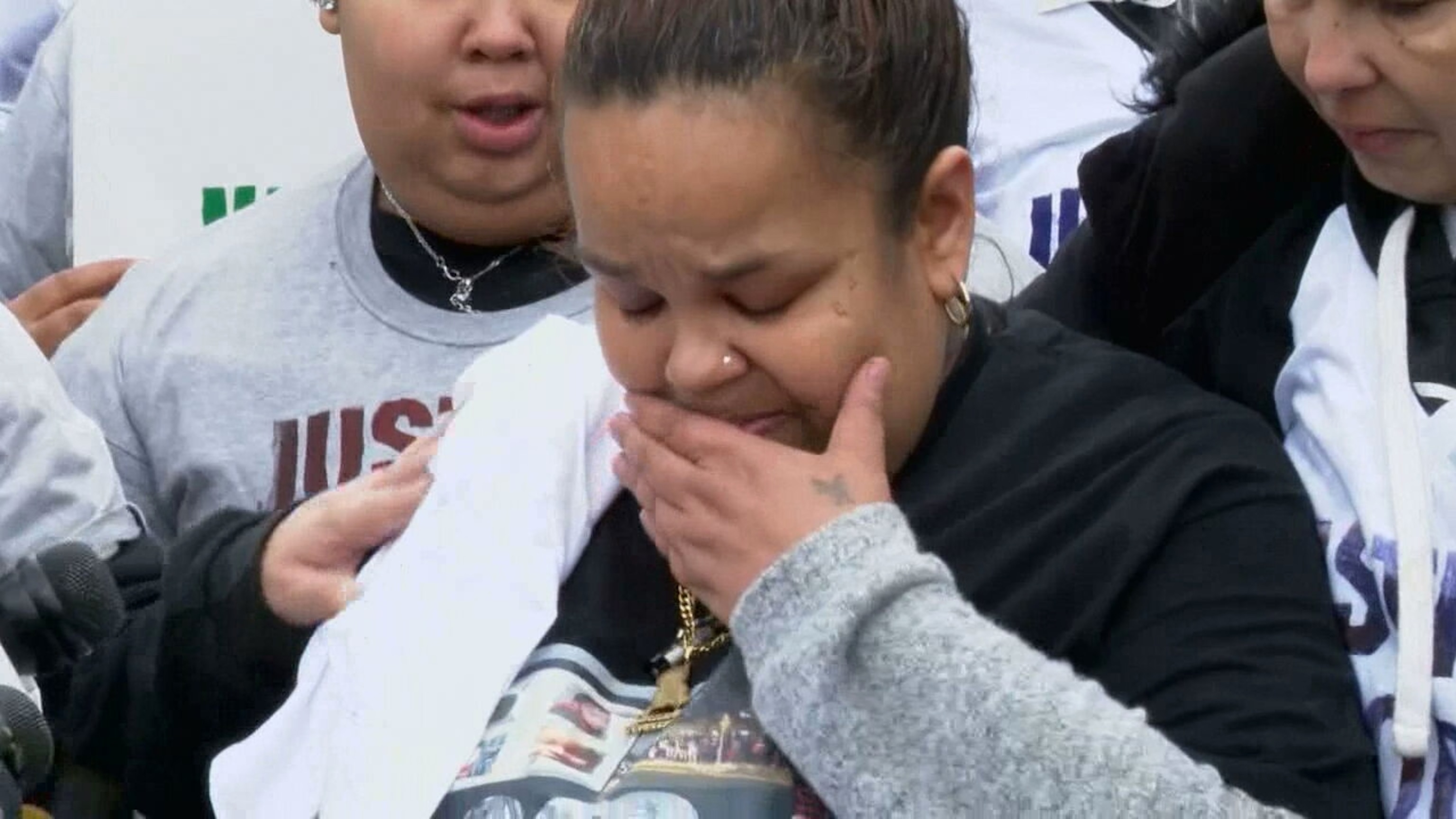 "We have people in the community - from us just coming out here talking to people - we found witnesses that seen it, that said Sinzae didn't have a gun, that Krieg had the gun," Sharp said. "And the police is investigating, but they're really investigating us."
Megan Reed said Columbus police were focusing their investigation on Sinzae and told ABC News a detective on the case called her and asked her why she allowed her son to carry a gun, even though the police report never stated that Sinzae was in possession of a firearm. Reed said she would never allow her son to carry a gun.
"Krieg Butler was the one that fled the scene. Krieg Butler was the one that had to get apprehended by SWAT and then it changed off of his self-defense [claim]" Sharp said. "And we don't understand why Sinzae is being tried, and he didn't do anything wrong. He was just 13."
News of Butler's dismissed case after Sinzae's death is spreading on social media, where many are making parallels between the teen's death and the murder of Ahmaud Arbery, who died at the hands of white men who were motivated by racism, a jury decided in February 2020.
"I'm very frustrated because I know if it was the other way around," Reed said, "if it was a Black man and my child was white, the Black man would be in jail and my son would have justice."
Law enforcement officials have not confirmed whether Butler and Sinzae knew each other or what may have led to the gunfire. Reed doesn't know if Sinzae and Butler were acquainted before the shooting, or what might have led up to the killing.
But Reed said that Butler lives within the same apartment complex where she resides and she has to live with that fact every day.
"I need justice for my son. My son's no longer here," Reed said. "I'm going to continue this war, and I will be his voice until he gets justice."