A mother in Colorado traveled to Mexico earlier this year to track down the man accused of molesting her son after he fled the country while out on bail, according to local reports.
The Coloradoan reported that Fort Collins resident Lydia Lerma traveled to Mexico to find 27-year-old Andrew Vanderwal, who is currently being held in the Larimer County Jail on charges of sexual assault on a child.
In an emotional video posted to Facebook in May 2017 titled "Catch A Pedophile," Lerma discussed her dissatisfaction with law enforcement's efforts in finding Vanderwal after she had just learned through local reports that his car was found abandoned along the U.S.-Mexico border in El Paso, Texas.
"We were never notified of that," Lerma said in the Facebook video, adding that when she had met with the Larimer County District Attorney's Office in the beginning of 2017, they essentially told her to back off of the investigation.
They "basically told me to cool my jets and let them do their job," she said in the video. "I was doing what any mother would do."
Vanderwal was roommates with Lerma's ex-husband, giving him access to the couple's son, according to the Coloradoan. Vanderwal would pick up Lerma's then 6-year-old son and 12-year-old daughter from school and look after them while their dad was at work, the newspaper reported.
Vanderwal even bought the boy a $250 bike and Nike sneakers, the Coloradoan reported. The boy and Vanderwal were so close, that the boy would call him "Uncle Drew," according to the newspaper.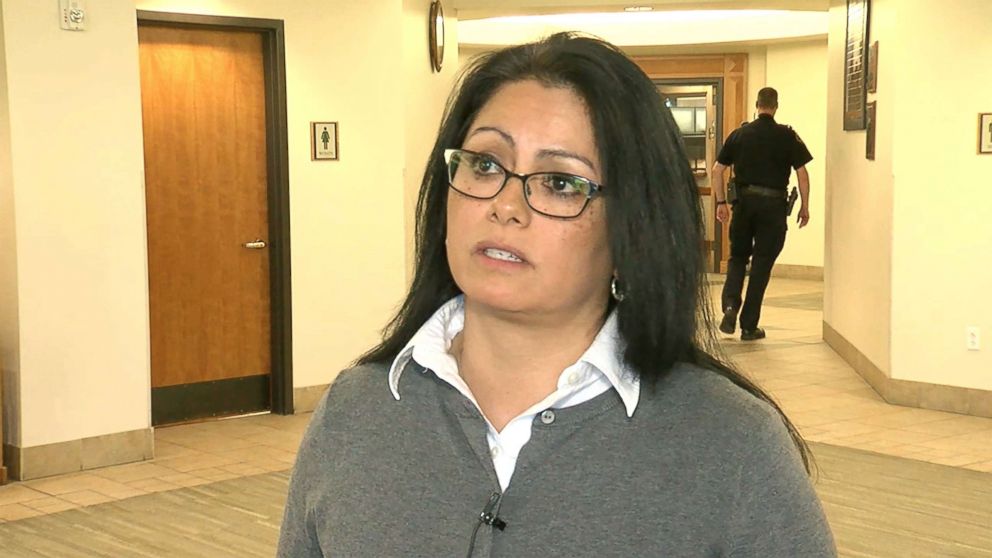 The case against Vanderwal began in October 2016, when Lerma's ex-husband reported to Fort Collins Police that Vanderwal had allegedly sexually abused their son, the Coloradoan reported.
Three days later, after the boy told police that Vanderwal touched him inappropriately on multiple occasions, Vanderwal allegedly made a confession to the boy's father in a phone call recorded by police, the Coloradoan reported, citing police reports.
Vanderwal was subsequently arrested, but he posted bond the next day with funds provided by his parents, according to the local paper.
More than six months later, Lerma became "really, really angry" with law enforcement after learning of the discovery of Vanderwal's car through the news, rather than from investigators, she said in the Facebook video.
"I had full confidence that they were going to track him down and find him and arrest him," she said in the video. "It didn't happen."
Upon the realization that he may not be caught, Lerma said on Facebook that she made it her personal mission to find him.
"If I have to head to Mexico myself and find this man, I will do it," she said in the video.
And that's what she did.
Lerma told ABC Denver affiliate KMGH on Thursday that she posted the May 2017 video to enlist the public's help, and her crusade in locating the suspect began.
"At that point, I regularly posted public pleas to help find him -- to circulate his image," she told KMGH. "I contacted all kinds of organizations. I contacted news sources, just to keep this in front of the public and to just have that constant awareness that he was on the run."
On Jan. 4, she was contacted on social media by someone in Mexico and given "definitive information to his whereabouts," she said to KMGH.
Lerma told the station she immediately contacted the FBI, but when Vanderwal still hadn't been arrested four weeks later, she said she had "had enough."
"I understand the FBI had to work with Mexican authorities to make the arrest, but to me, it felt like it was taking too long, and I was in fear that he would flee again," she told KMGH.
Lerma then decided to take matters into her own hand, she told KMGH.
At the end of January, she flew down to Mexico with the initial goal to convince Mexican authorities to make the arrest. She even had the arrest warrant translated into Spanish and was ready to hand over all of the information she had on Vanderwal, she told the station.
But, she said she "backed off" after the FBI requested that she not approach local authorities and decided to keep tabs on Vanderwal herself, staying in constant communication with the FBI the entire time, she KMGH.
"I put eyes on him. I photographed him. We followed him," she told the station. "We found out the neighborhood he lived in. We kind of learned his routine in that area."
By Feb. 19, Vanderwal was in police custody, Lerma told KMGH.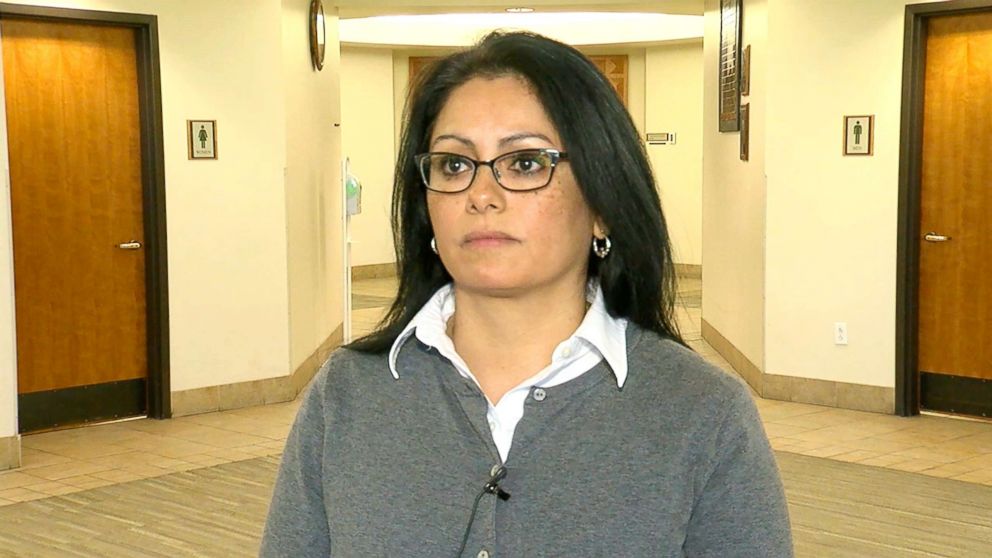 Vanderwal appeared in court Thursday afternoon and is being held on $750,000 bond, jail records show. If he is released, he will be required to wear a GPS tracking device, the Coloradoan reported.
His attorney, Troy Krenning, declined to comment on the case but described Lerma's public statements as a "whirlwind self-promoting media tour."
"Mr. Vanderwal enjoys a constitutional right to be presumed innocent and looks forward to having the case evaluated by a jury, not a vigilante gunslinger like Ms. Lerma," Krenning said in a statement to ABC News via email.
Vanderwal has not entered a plea, Krenning said. More charges against him are pending, the Coloradoan reported, citing police.
The FBI and the Larimer County District Attorney's Office did not immediately respond to ABC News' request for comment.
A spokeswoman for the Fort Collins Police Services declined to comment on Vanderwal's case "due to ongoing prosecution and the sensitive nature of these cases."
Despite enduring what is alleged to be such a traumatic ordeal, Lerma told KMGH that her son is doing "amazingly well." He plays hockey, baseball and has even become friends with other survivors of Vanderwal's alleged abuse, Lerma told the station.
"My son is the bravest young boy you could ever imagine," she told KMGH.
Lerma said during the interview that she is "really grateful" for the media's coverage in the case, adding that she hopes her family's story encourages other survivors of sexual assault to come forward.
"I just hope that other victims have the courage to come forward, and I want them to know they've done nothing wrong," she told KMGH. "It's not their fault. They have nothing to be ashamed of."