Heavy rain has Southern California on alert for flash flooding and mudslides today, two months after deadly mudslides in Montecito.
Rainfall totals are expected to mostly range from 2 to 5 inches across coastal and valley areas and 4 to 8 inches across foothills and coastal slopes. But the top rain total has been in San Luis Obispo County, which has seen 9.5 inches
As of 11 a.m. local time, Santa Barbara had seen 2.7 inches of rain and Montecito 2.5 inches.
Rainfall rates could be as high as an inch an hour, potentially causing mudslides and rockslides.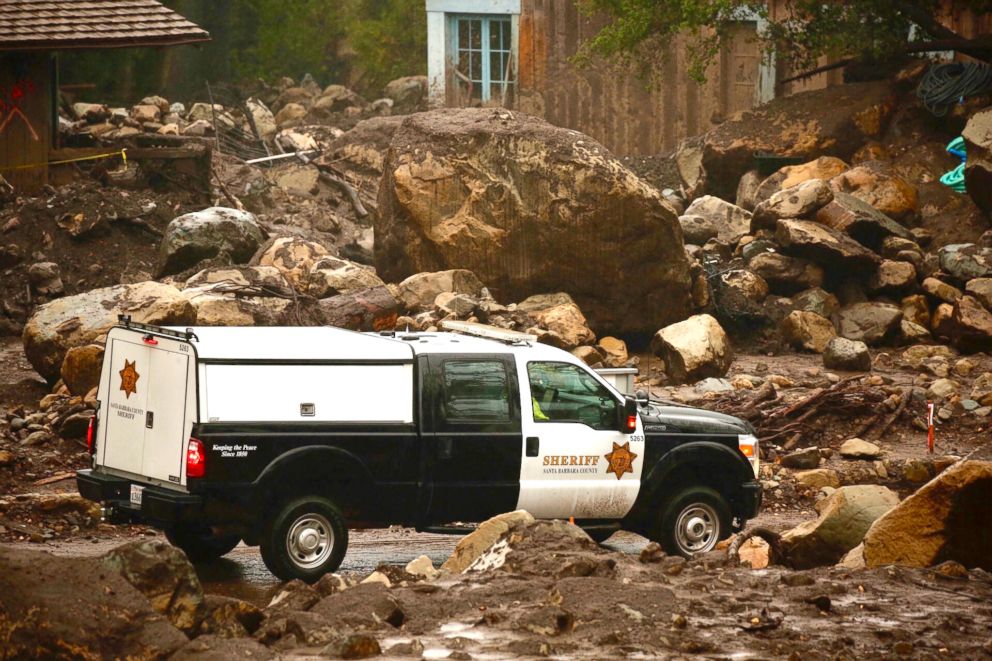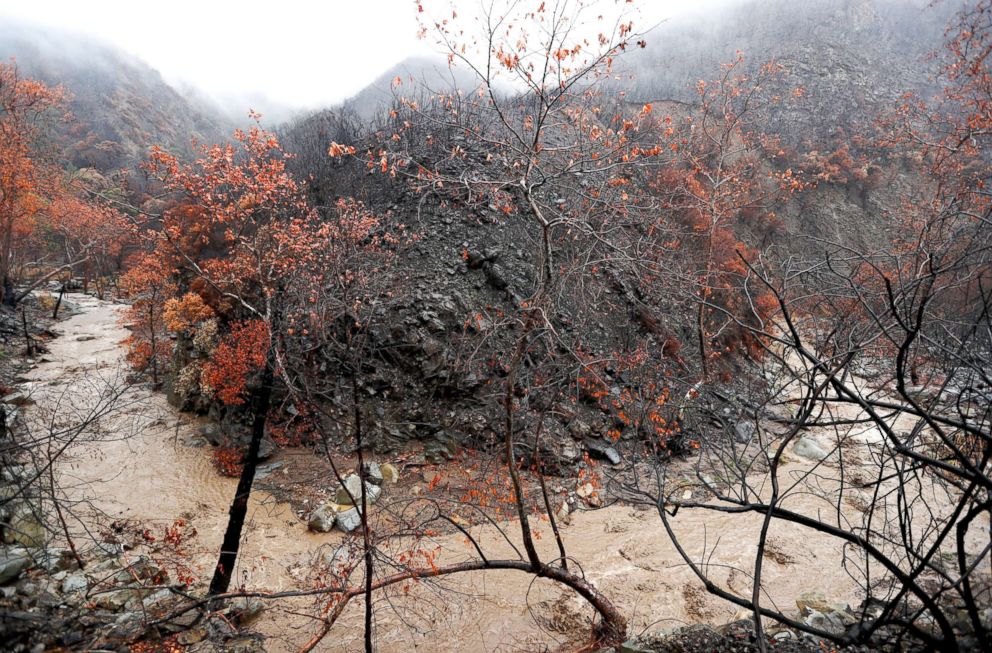 In Santa Barbara County, 30,000 people were told to evacuate, including residents of Montecito.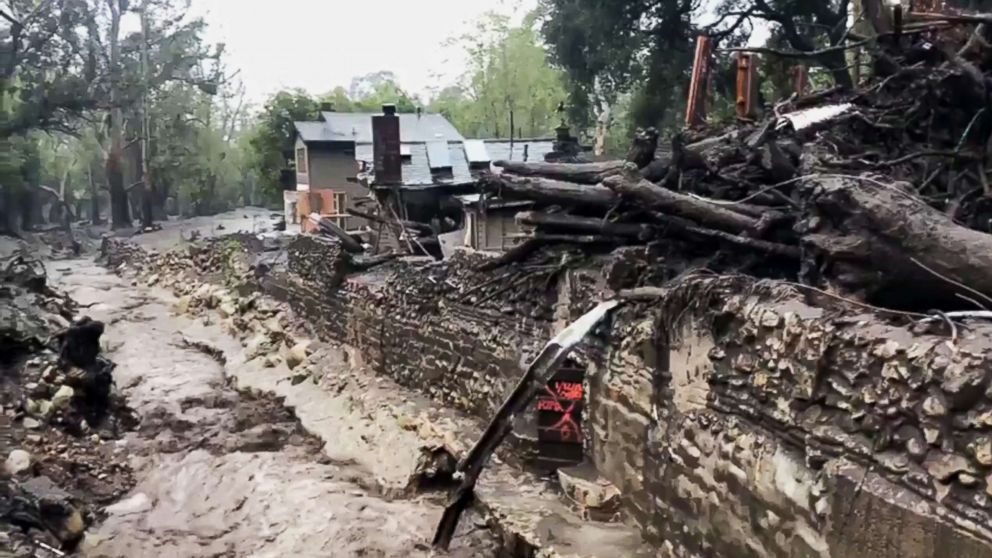 The Jan. 9 storm in Montecito killed 21 people, left two children missing and destroyed many homes.
Dave Zaniboni of the Santa Barbara County Fire Department described the aftermath of the January mudslide as a "battlefield" and "unrecognizable."
"I've been doing this for 32 years and I've never seen anything just so tragic in my life," he told ABC News Wednesday.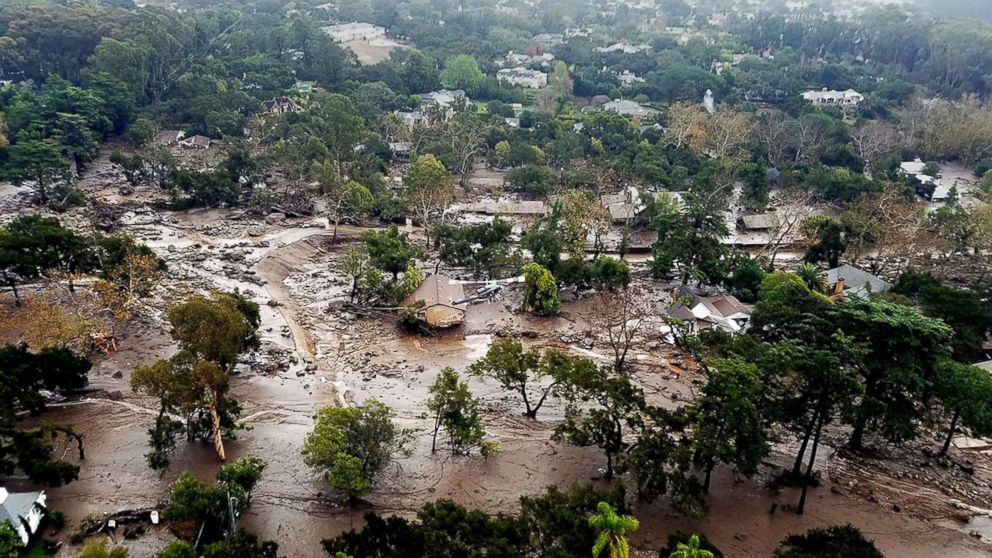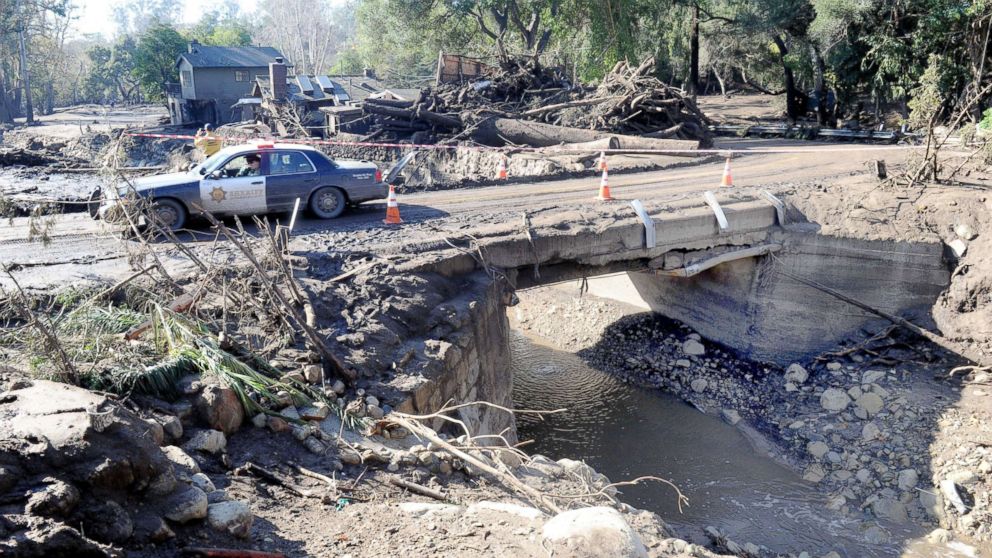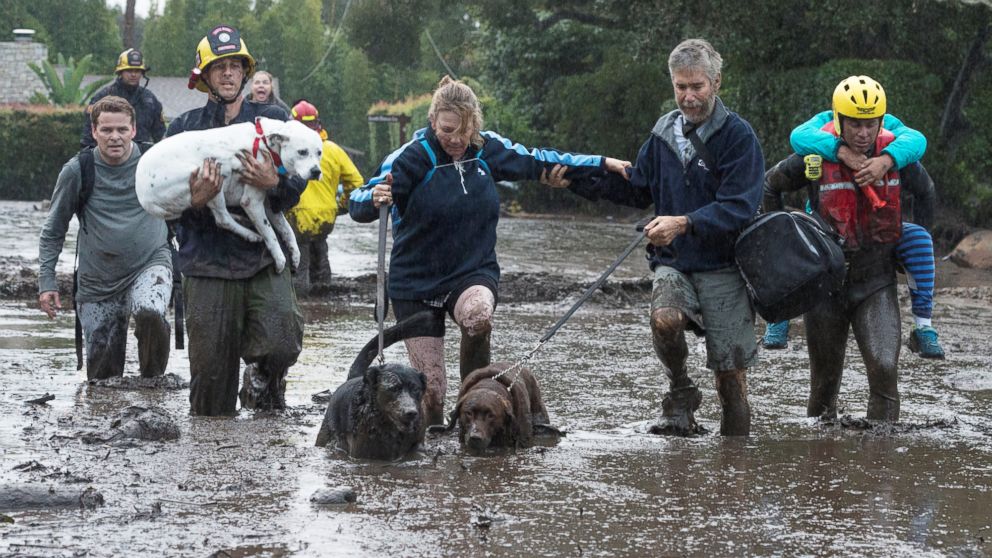 The "monster storm" Jan. 9 "dropped a half an inch of rain in 15 minutes and an inch of rain in half an hour," Zaniboni said, "and that's what caused the debris flow."
Today's storm is expected to be bigger, but over a longer period of time, which eases the debris flow, he said.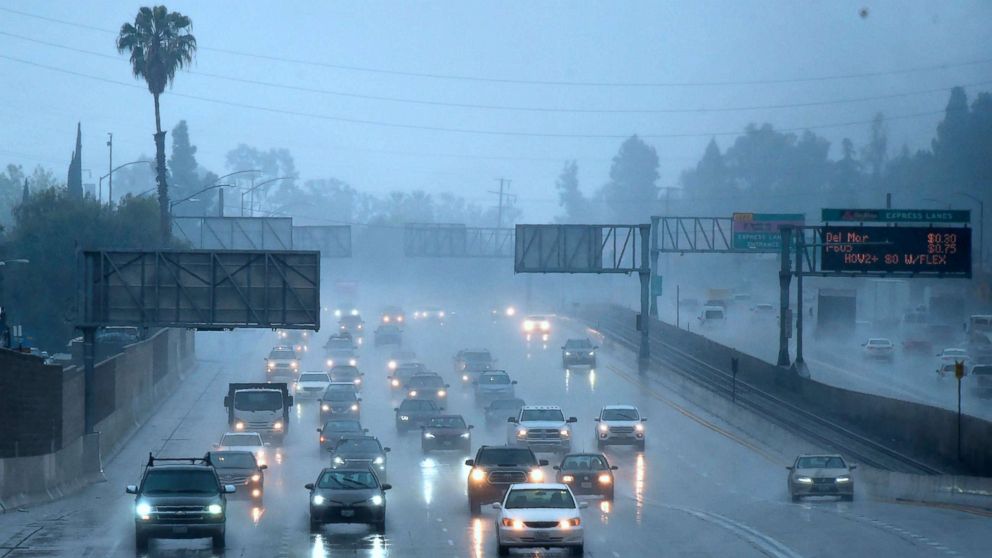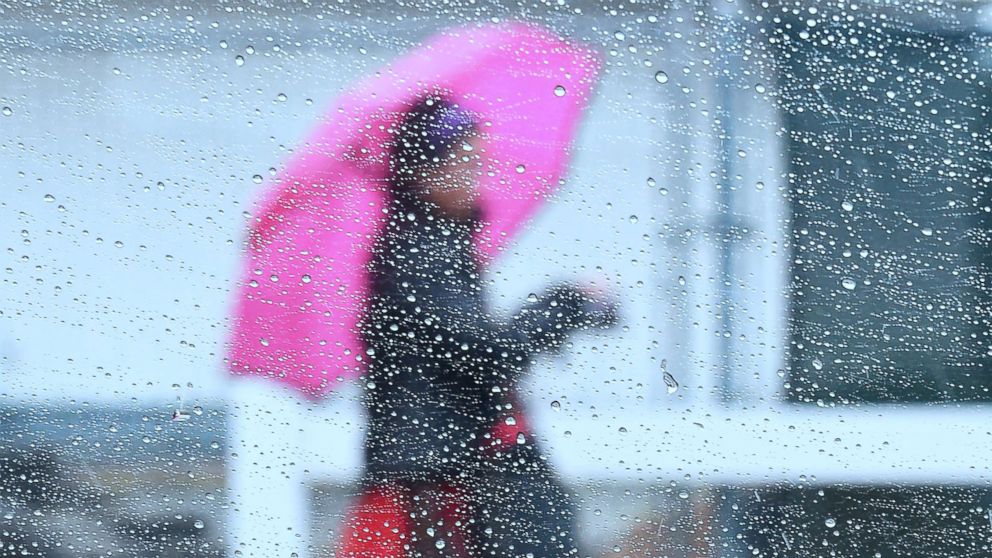 "Because this storm is so widespread and so long in duration, we're concerned about any heavy cells, any thunderstorm that might center over these mountain areas," Zaniboni said. "Right now, they're doing a great job as far as the creeks and stuff go. They're funneling all the water off the mountains and the creeks are running clear.
"But after Jan. 9 all of those creeks ... were jam-packed, clogged up with debris and trees and boulders and houses," he added. "Since Jan. 9, the Army Corps of Engineers has been in here working hand-in-hand with Santa Barbara County Flood Control; they've been working around the clock and got all of those debris basins and all those creeks clear."
The rain will continue all day and get lighter by later this afternoon and evening.
ABC News' Kayna Whitworth and Scott Shulman contributed to this report.