Seven people were killed and dozens seriously injured after a Greyhound bus crashed into a tractor trailer on a highway in New Mexico Thursday afternoon, police said.
The death toll is expected to rise, officials said.
At least 40 people were transported to nearby hospitals, with another six being treated at the scene, authorities said.
The tractor trailer was traveling on I-40 near mile marker 50 in Thoreau when a tire blew out and the vehicle crossed into oncoming traffic, striking the Greyhound bus.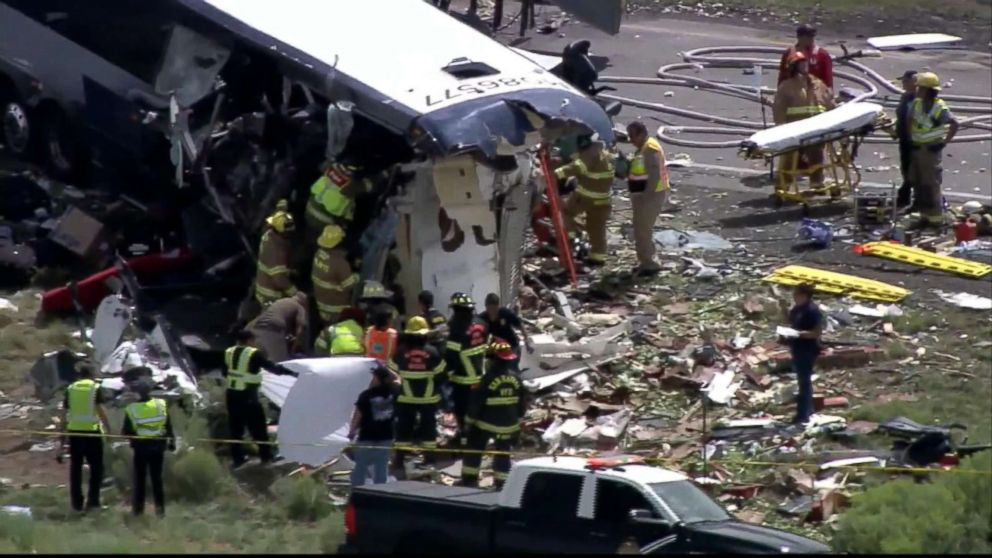 "There are multiple serious injuries and passengers transported. Officers and EMS are actively working and assessing the scene," New Mexico State Police said.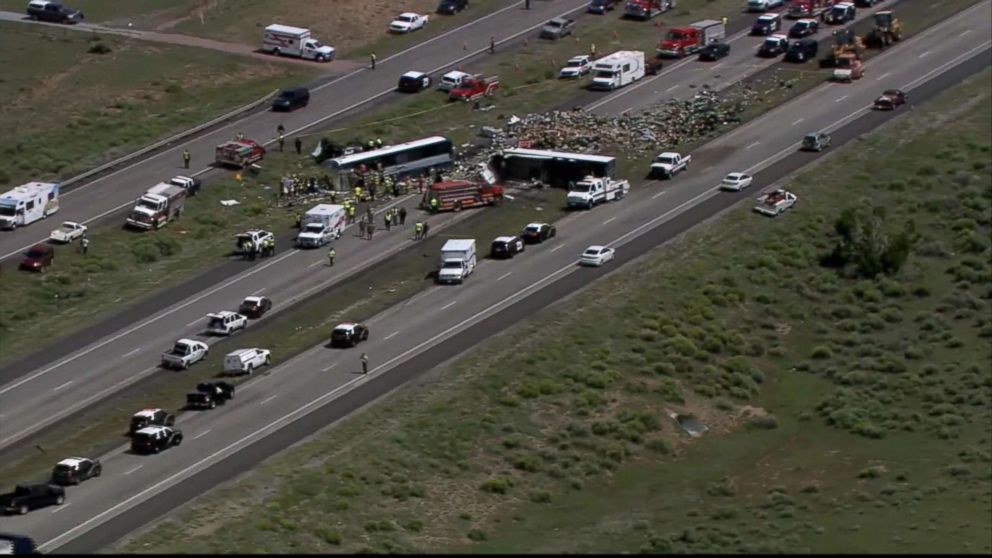 The NTSB is sending a go-team to investigate the crash, the agency announced.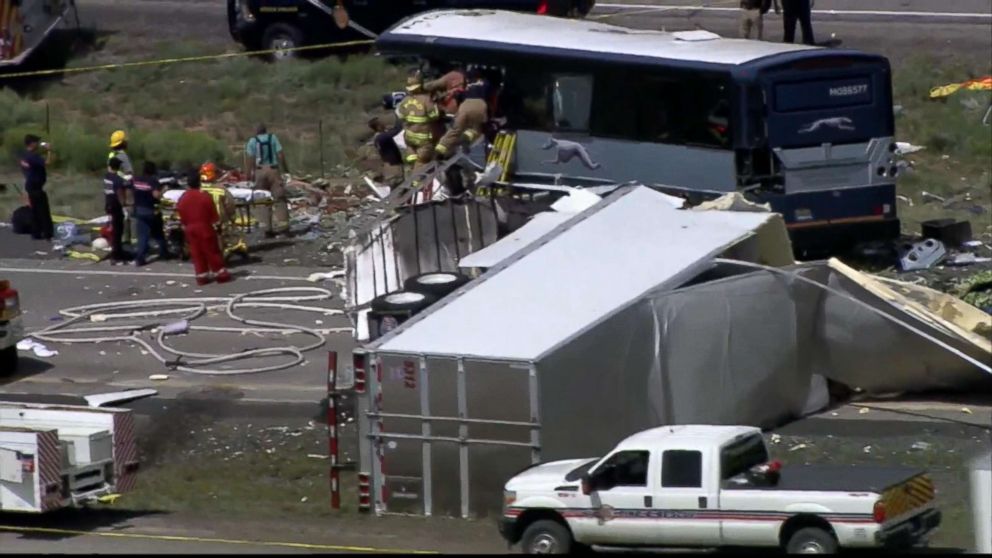 Christopher Jones said he got to the accident site just after the crash.
"I saw the tractor trailer flipped upside down the driver of the tractor trailer was on the shoulder just sitting there. So I grabbed my medical kit and grabbed a bunch of my gloves and got out there and just started helping people," Jones told ABC News. "It was a pretty rough site."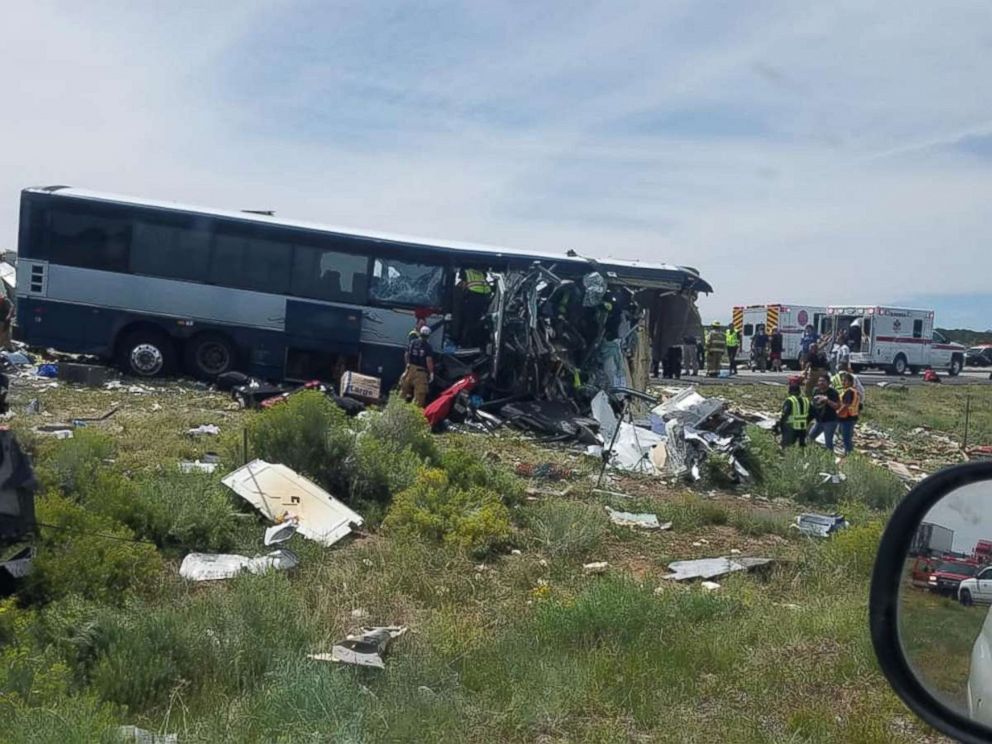 The driver of the tractor trailer told Jones that his front tire popped off the vehicle, causing it to veer into oncoming traffic.
"I was talking to the driver of the tractor trailer ... he said his front drive tire popped on him, and so it took him into the median onto oncoming traffic right into the Greyhound upon impact," Jones said. "I'm not too sure of the details. But I am guessing it was a head-on collision."
Jones, who said he used to be a volunteer firefighter and EMT, described the scene as "one of the hardest" he's ever experienced.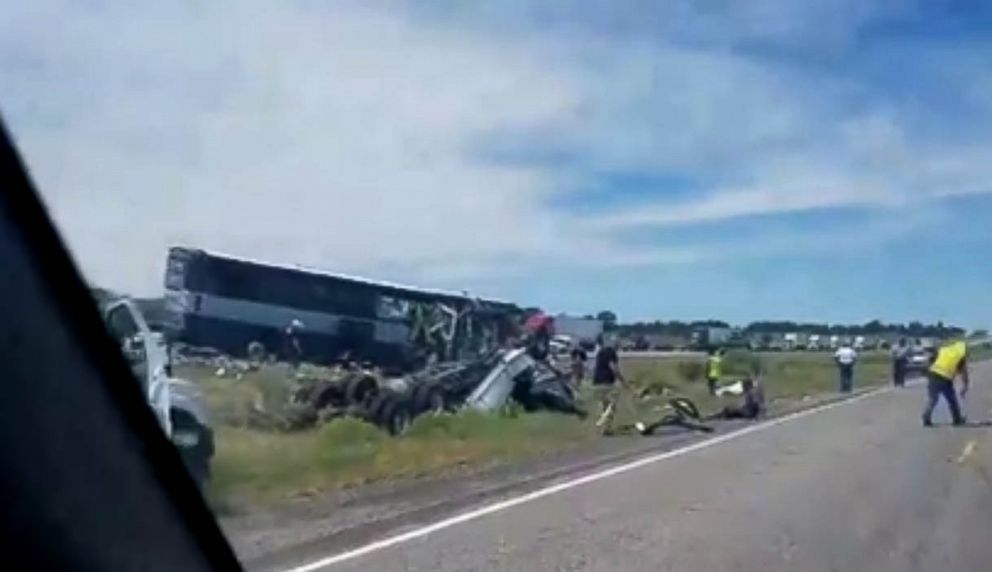 There were 48 passengers aboard Greyhound bus No. 1333, officials said. The bus was headed from St. Louis to Los Angeles.
"The total number of injuries has not been determined at this time," Greyhound said. "The cause of the incident has not yet been determined. We are fully cooperating with local authorities and will also complete an investigation of our own. Please contact the New Mexico State Police Department for any further details."
This is a breaking story, please check back for updates