A slew of high-traffic websites -- ranging from news outlets to social media platforms -- suffered simultaneous global outages early Tuesday morning.
Most of the websites impacted were back up and running after the temporary hit, and the issues were linked to Fastly, a cloud-computing company that supports these sites. The company has not disclosed the cause of the outage.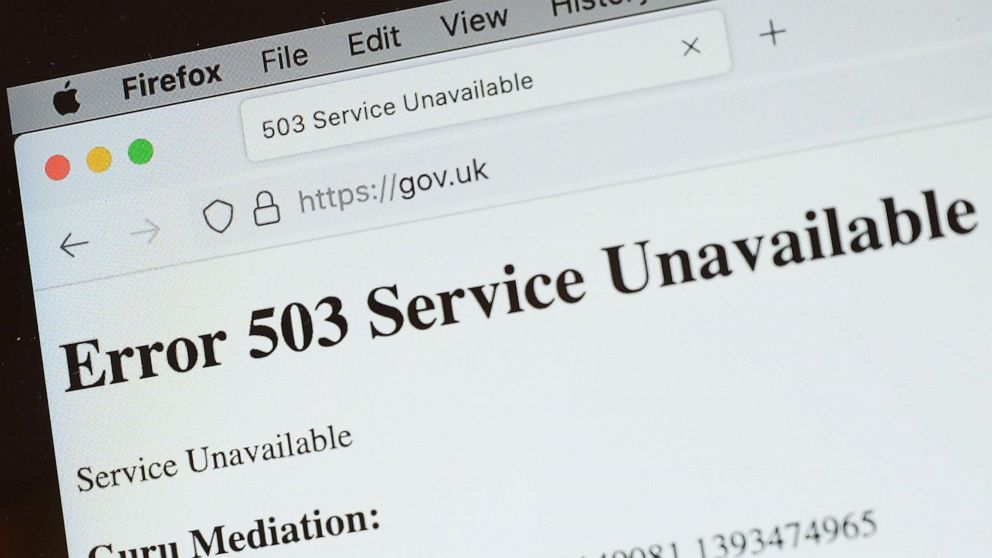 Reddit, Spotify, Twitch, Stack, Hulu, HBO Max, PayPal, Vimeo and Shopify were among the pages to report issues Tuesday. News outlets CNN, The Guardian, The New York Times, BBC and The Financial Times were also impacted, as well as the site for the British government.
Nearly 40 websites were hit with outages at some point early Tuesday morning, according to data from the tracking site Down Detector, though it's not clear if all of them were related to the Fastly incident.
Fastly reported just before 6 a.m. ET that it was investigating a "potential impact to performance" with its content-delivery network services. Within an hour it said it had identified the issue and was implementing a fix.
Content delivery networks are an "obscure part of the internet" that operate "like a mail forwarding system," according to David Vaskevitch, the former chief technical officer at Microsoft and current CEO of photo organization app Mylio.
"It's not exactly the same but it takes content that's used heavily all over the network and copies it to locations closer to the user," Vaskevitch said. "That offloads the central server so you don't have one computer trying to do it all and it gets rid of network delays by putting the information closer to where it's going to be used."
The fix was applied at 6:36 a.m. ET, Fastly said, and approximately an hour later the company reported that the issue had been resolved globally.
"Fastly has observed recovery of all services and has resolved this incident," the company wrote on an incident report landing page.
Though the incident was resolved quickly, it sowed widespread confusion and exposed vulnerabilities of critical websites at a time when high-profile cybersecurity breaches are on the rise.
While Vaskevitch said he has "no idea" what caused the outage, the speed of recovery likely indicates it was an internal error versus a nefarious hack.
"There's so many things that could have happened but the fact that the system came up so quickly means that more likely it was just an unexpected mechanical problem somewhere in their system," Vaskevitch said. "If hackers had gotten in there, [Fastly] may now be starting to realize the extent of the damage and then they'd be saying that they hope to know by the end of the day when they're going to be able to dig their way out of this."
Vaskevitch said he doesn't think people need to be too concerned about temporary outages like this, noting that the internet overall has proven "very reliable."
"Ordinary people can't predict the outage, but there are things they can do to make sure they're either not affected or to minimize the effect of an outage," he added, suggesting storing important data offline so it can still be accessible in the case of an outage.
While Fastly stock dipped briefly during premarket trading, the quick fix seems to have ameliorated investors' concerns. By Tuesday afternoon, shares for Fastly were up nearly 7%.