Three people were killed and another three were injured after a woman opened fire at a Rite Aid distribution center in northeast Maryland Thursday morning.
The 26-year-old female suspect, identified by police as Snochia Moseley, was a temporary employee at the Aberdeen location. She died of a self-inflicted gunshot wound to the head, Harford County Sheriff Jeffrey Gahler told reporters.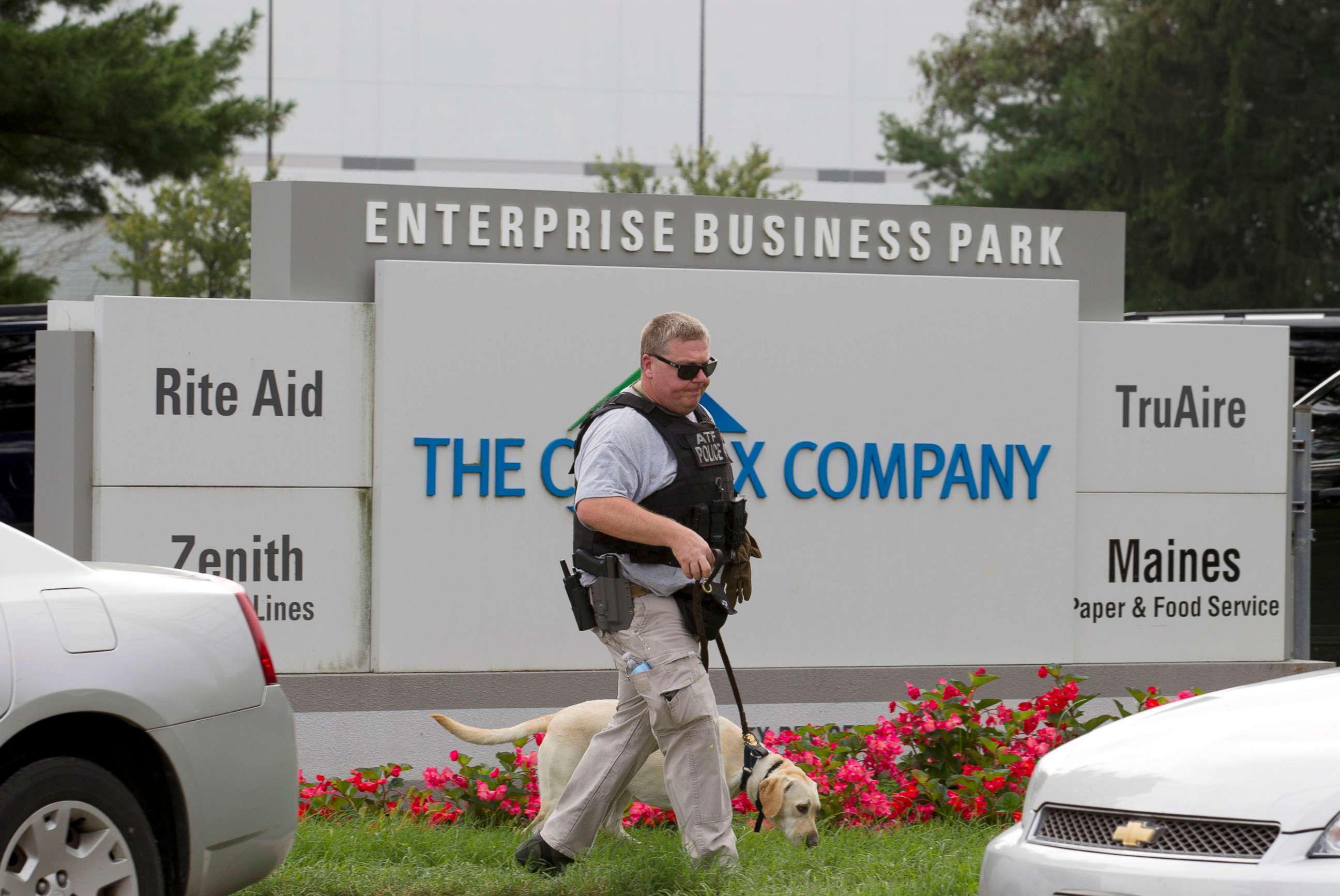 Gahler said Moseley was a Baltimore County resident who showed up for work around 9 a.m. A few minutes later, police received a call about the shooting.
Two victims were killed at the scene and a third died at the hospital, Gahler said. The three other victims are expected to survive, he added.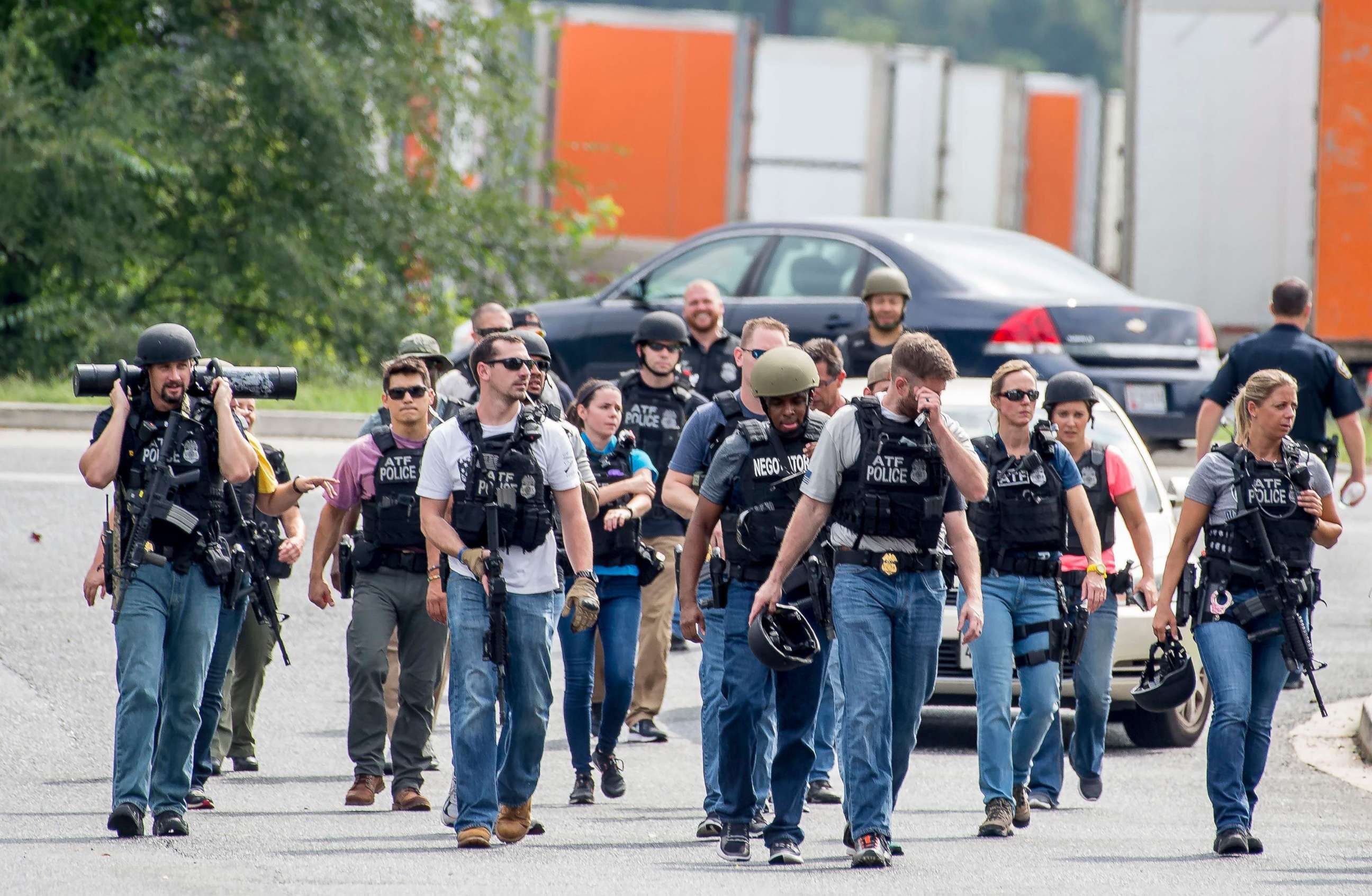 The shooting occurred at Spesutia Road and Perryman Road. The Rite Aid facility employs 1,000 workers and manufactures and processes items for delivery to individual stores.
Rite Aid said on Facebook it was "deeply saddened" by the shooting and "we are continuing to work closely with authorities as they conduct their investigation. The facility has been closed and we are assessing when it will be reopened."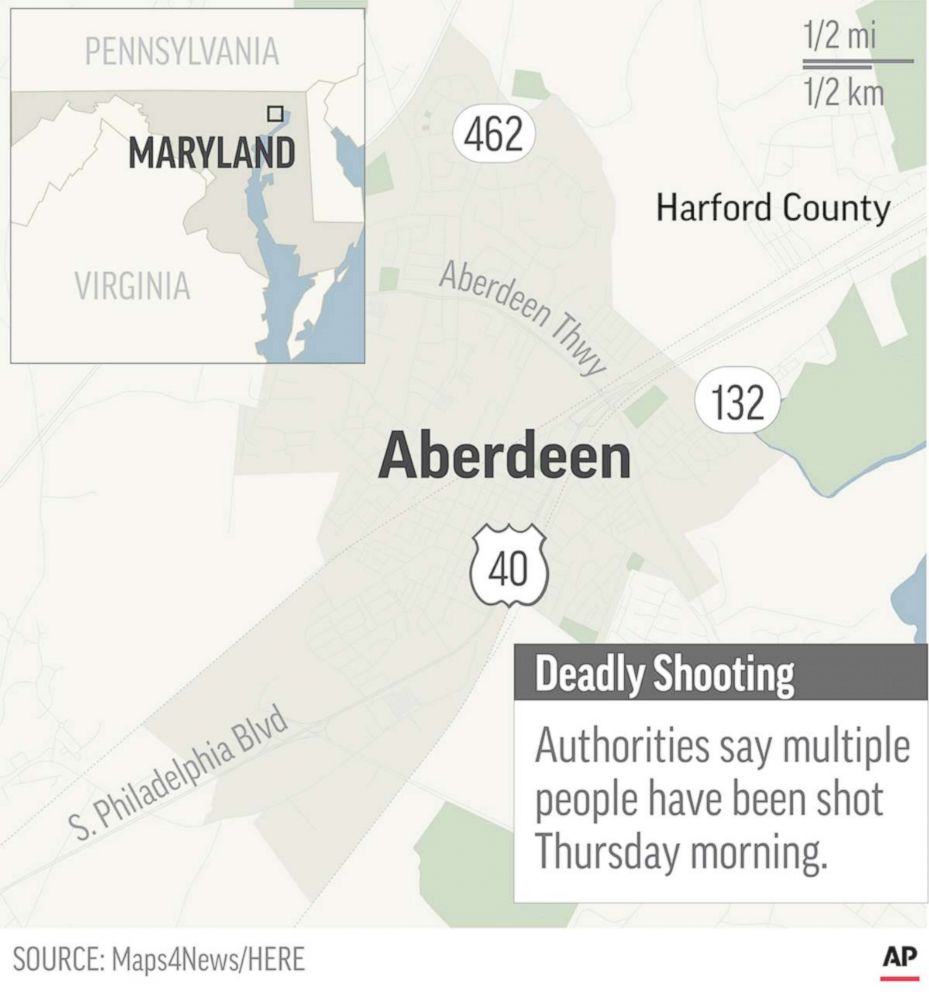 Moseley allegedly used a handgun in the attack, Gahler said, adding that police have been scouring the 210,000-square-foot building and interviewing employees for additional information. The shooting likely started outside the large complex, Gahler said.
Agents from the Bureau of Alcohol, Tobacco, Firearms and Explosives and the FBI assisted local police at the scene.
Former Arizona congresswoman Gabby Giffords, herself a victim of gun violence, issued a statement Thursday on the shooting.
"Three workplace active shooting attacks in just the last 24 hours should spark outrage in every American," she said. "Today, it was a drugstore distribution center in Maryland. Yesterday, a software firm in Wisconsin and a municipal building in Pennsylvania. No matter where you work, learn, play, or live - you have a right to feel safe, and I'm horrified that that's no longer the reality in America."