— -- A Muslim woman in Ann Arbor, Michigan, was allegedly threatened by a man who said he would set her on fire with a lighter if she didn't remove her religious head covering, or hijab.
Another Muslim woman in Columbus, Ohio, reported to police that a man verbally attacked her and her family while they were stopped at a traffic light, shouting, "Go back to your f------ country."
Other adherents of Islam in the U.S. have reported having their headscarves ripped off or ethnic slurs hurled at them in the days since the Nov. 8 election of Donald Trump, and more than 200 bias incidents — mostly against blacks, immigrants and Muslims — were reported over the past week by the Southern Poverty Law Center.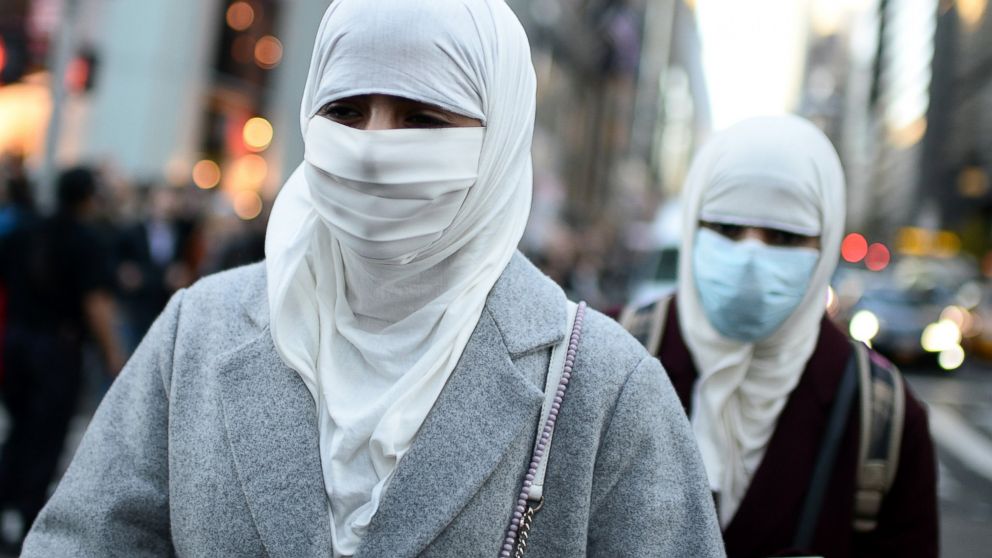 Trump said Sunday he was surprised and saddened to hear about hate crimes, racial slurs and threats reportedly made by some of his supporters since the election and told them to "stop it."
"I am so saddened to hear that," he said in an interview Sunday with CBS News' "60 Minutes." He added that the many demonstrating against him since his election should not be "afraid" of his presidency.
But anti-discrimination advocates say Trump's positions as a candidate have emboldened some who are prejudiced against Muslims to voice or act out their biases.
On the campaign trail, Trump called for barring all foreign Muslims from entering the U.S. His recent appointment of conservative firebrand and former Breitbart CEO Steve Bannon as chief strategist and senior counselor has drawn heated criticism from anti-discrimination and Muslim groups.
Nevertheless, some Muslim political and community activists told ABC News that they see Trump's election as an opportunity for greater political participation by the 1 percent of Americans who are Muslim and that they look to African-Americans' civil rights struggles as a model.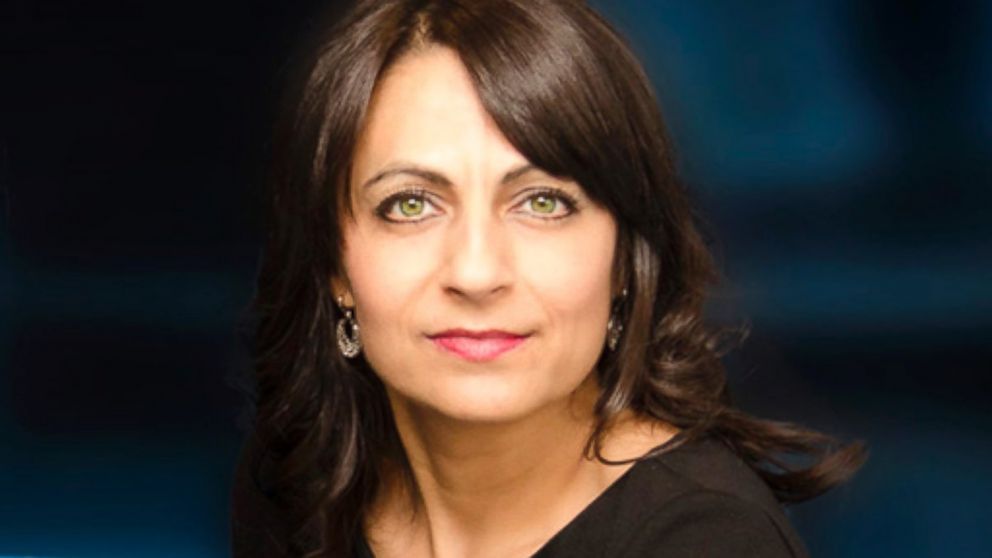 "Donald Trump is who he is, and he's our president. I'm not going to say he's not my president. He is my president," said Mirriam Seddiq, a Virginia-based criminal defense attorney and the founder of the American Muslim Women Political Action Committee, which she launched earlier this year. "The things we have to worry about really have to go beyond our own fears of being singled out by this administration."
"There have been so many people fighting this fight against injustice … far, far longer than we have as a group," she said. "You can take off a hijab. Black people can't take off their skin."
"I don't want to be the group that as soon as somebody targets us, we run and hide," she said.
Ibrahim Hooper, a spokesman for the Council on American-Islamic Relations, agreed that "people need to step up their civic participation. I think Trump was elected because a lot of people stayed home."
He said it is equally important that American Muslims continue to report bias incidents as a way of asserting their rights.
"You stand up for yourself, you stand up for your faith, you stand up for social justice and civil rights, and you let people know what's actually going on on the ground," he said.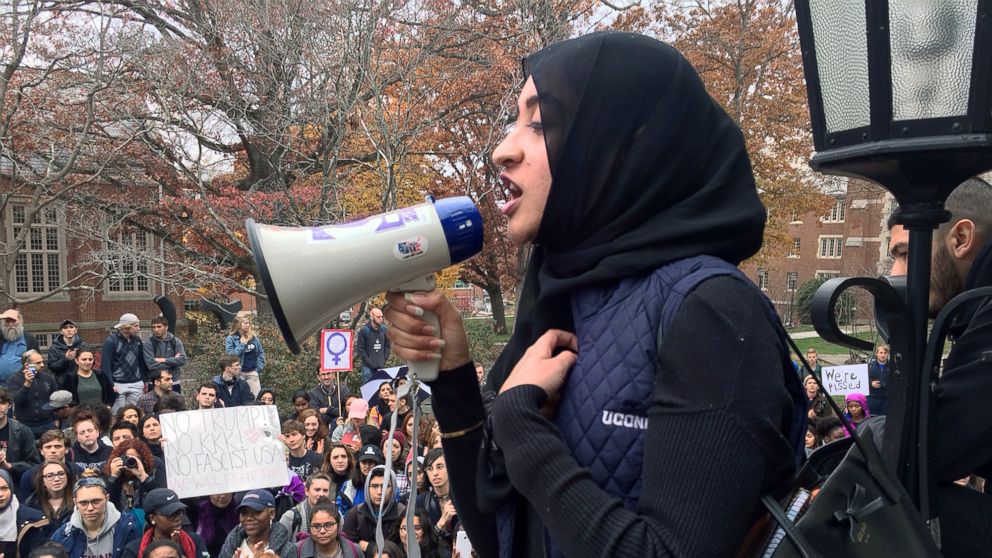 Like Seddiq, Hooper said bias against Muslims must be viewed alongside the history of discrimination against other minorities, including African-Americans and Jews.
"It's the same phenomenon that has to be challenged," he said.
But seeing the need for Muslims to become more politically active doesn't mean many don't feel fear, some activists said.
A Spike in Hate Crimes Before the Election
Even before the election, the U.S. was seeing a spike in hate crimes against Muslims.
Hate crimes — which the FBI defines as any crime such as assault or vandalism with the added element of bias — targeting Muslims surged 67 percent last year, from 154 incidents in 2014 to 257 in 2015, the second most number on record since 1992, when the U.S. began tracking such crimes, according to the latest statistics published Monday by the FBI.
Then there are the slurs that may not rise to the level of a crime.
Asma Inge Hanif, the founder of Muslimat al-Nisaa, a Baltimore-area shelter for Muslim women seeking refuge from violence, extremism and religious persecution, said many women who have gone to her shelter recounted being harassed about their hijabs in recent months and being told to "take that rag off."
She, like others who spoke to ABC News for this story, likened the experience of Muslims in the U.S. today to discrimination against African-Americans.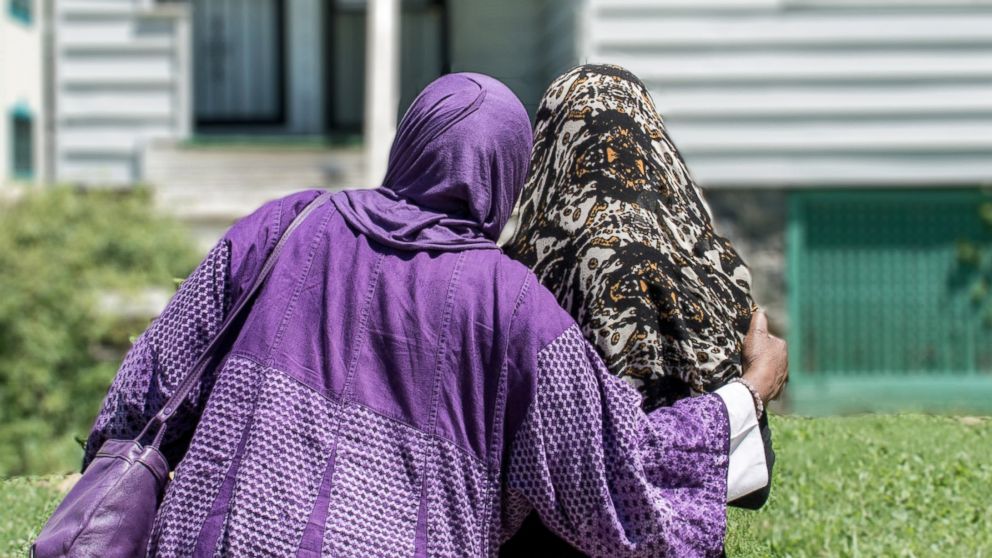 Hanif is African-American and a convert to Islam and is among the one-third of U.S. Muslims who are black, according to Pew's 2015 religious landscape study.
"If someone can attack you based on the color of your skin and now someone can attack you because you're Muslim, you have no idea how angry someone can be or what they would actually do. That's why there's a whole element of fear," she said.
"It's reminiscent of being in the South and a black man running," Hanif said. "You could be running, and someone would see you and say, 'You must be guilty' because you were running. And now the women are feeling similar — 'You must be guilty because you are Muslim.'"
She hopes that the divisive presidential election and Trump's victory will raise awareness among light-skinned Muslims of the need to see themselves as part of a larger fight for civil rights.
"Now they realize we need to join with those who have already gone through this and learn from their experience," Hanif said.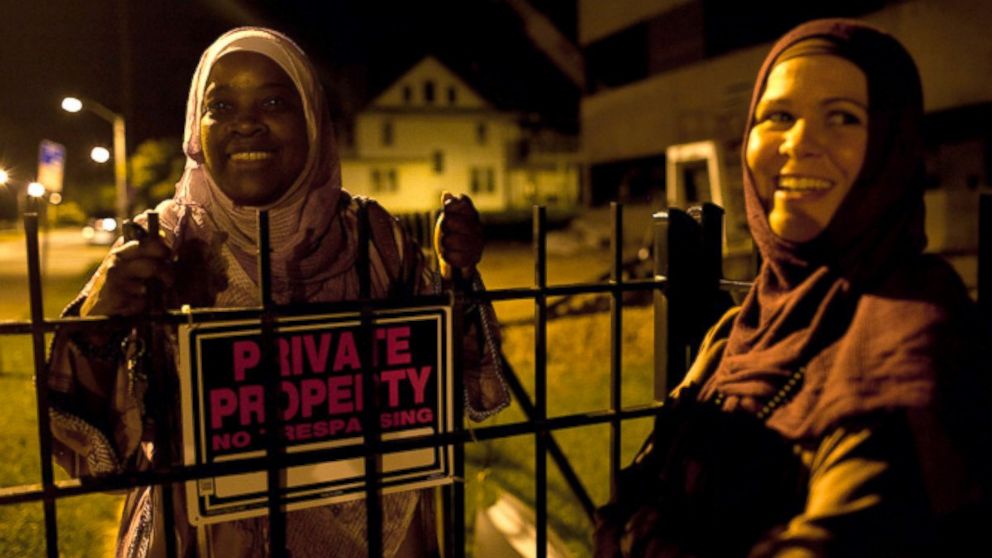 "The main thing African-Americans did not do is we did not give up," Hanif said. "I would say the same thing to the Muslims who are here, to not give up."
Experience With Harassment but Holding Hope
Seddiq said she experienced harassment by Trump supporters in the past week.
She was in New York on election night, hoping to celebrate a historic win for Hillary Clinton, whom Seddiq's PAC had endorsed. After she and a friend left Clinton's election watch party, they stumbled on a local restaurant where, it turned out, a group of young white men were cheering as states were called in Trump's favor.
Some of the men turned to Seddiq and accosted her, telling her she should be deported, she said.
"I can't take these people seriously. If comes from such a deep place of ignorance," she said, adding that she thinks that to some of Trump's supporters he "represents masculinity and [the feeling] that woman are to blame for every problem they've ever had."
Seddiq said she recently received death threats in her inbox, sparked by a post on a conservative aggregator site that linked to one of her PAC's press releases containing her and her colleagues' names and phone numbers.
Still, she said it's important to keep such experiences in perspective.
"I think that for Muslims to be afraid or to shirk responsibility or to shrink or act like victims right now — it's a little bit embarrassing for me to feel that way," she said. "This is not just about Donald Trump. The only way we can make sure we don't get left behind is to be actively involved in the political process."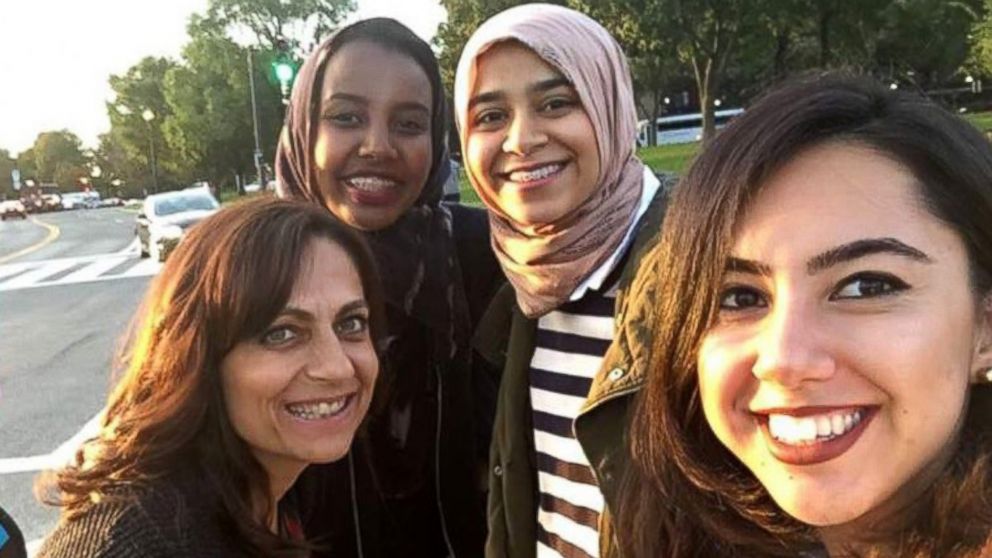 She and her PAC are already making a list of potential candidates, Muslim and not, for the 2018 midterm elections, "with an eye, of course, on 2020," she said.
"That's what our faith tells us to do — not to despair," Seddiq said. "All things that befall a believer are good. We need to take those words to heart."