William Strampel, the former dean of Michigan State University's osteopathic medical school and boss of Larry Nassar while he was a sports doctor there, was charged Tuesday with a felony, a high court misdemeanor and two misdemeanors.
Strampel, 70, has been accused of harassing four female MSU college students. A criminal complaint charges Strampel with fourth-degree criminal sexual conduct, neglect of duty and misconduct of a public official.
The complaint describes in detail his alleged interactions with the women, including the solicitation of nude photos from at least one female medical student.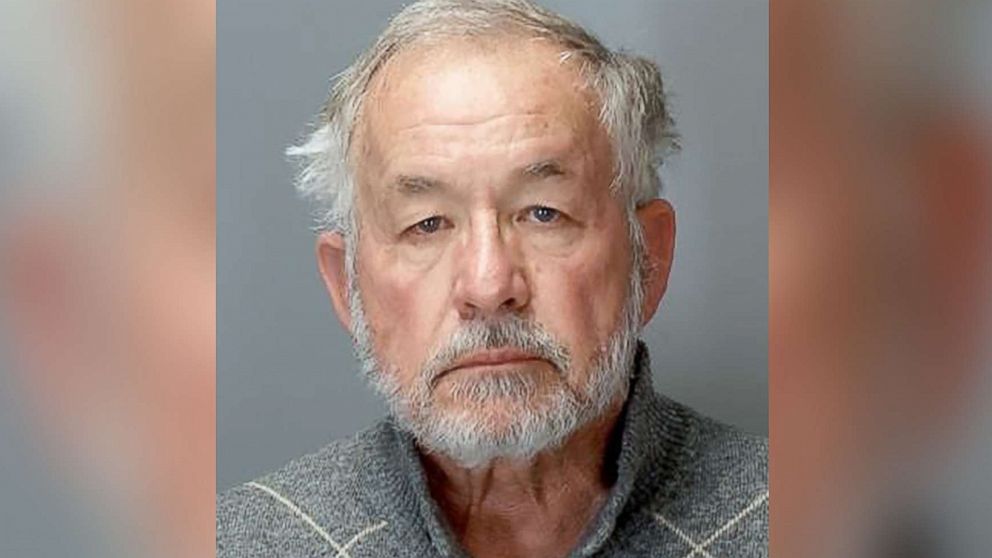 One victim, a medical student at MSU, said she met with Strampel on June 29, 2017, to discuss appealing a test score she received on an exam that was needed to complete medical school, the complaint said. Strampel denied her appeal and told her his friends had sexual relations with 20 to 30-year-old women, the complaint said. He suggested to the victim, who was 26 at the time, that young women can "put-out" for 20 minutes with an old man, according to the complaint. The old man would than fall asleep and the woman would "get the benefit of a free vacation," Strampel explained, according to the complaint. The victim allegedly felt threatened by the discussion, the complaint said. Moreover, Strampel told the woman that she would "be in trouble" if she was caught sending nude photographs, which she interpreted as requests "to send him nude photographs in exchange for special consideration with respect to her education" at MSU, the complaint said.
According to another victim, Strampel degraded her appearance and told her she "needed to dress like a woman," saying she would never make it in the profession "if she did not dress sexier," according to the complaint.
A third victim said Strampel "scanned her body up and down several times, making her feel uncomfortable" when she met with him in 2014 to discuss an exam, the complaint said. The victim asked to re-take the exam, and Strampel responded that "he does not make exceptions for anyone but would do so in her case if she signed a contract" agreeing to leave the school if she failed future exams, the complaint said. The victim was required to meet with Strampel again after falling one point short of a passing grade, the complaint said. Strampel reminded the victim of "their contract" and suggested she become "a centerfold model, telling her about another female medical student who became a stripper to pay for medical school," the complaint said.
Strampel is also accused of saving at least 50 photos of nude and semi-nude women, sex toys and pornography on his computer. Many of the photos appear to be selfies of female MSU students, according to the criminal complaint.
Moreover, his work computer allegedly contained pornographic videos and a video of Nassar performing a "treatment" on a young female patient, according to the complaint.
Strampel took a leave of absence from his post in December. He will be arraigned in court this afternoon.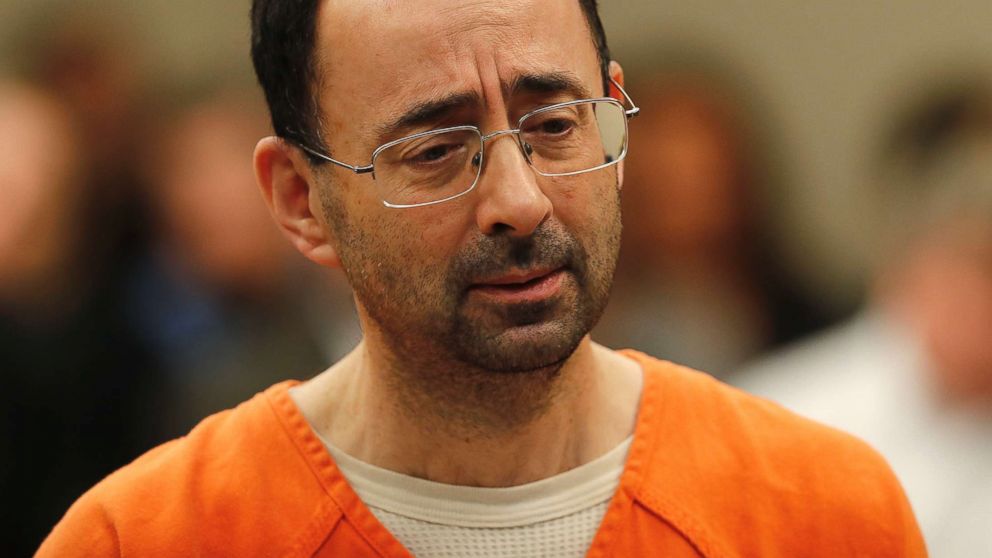 Strampel would be the first person charged at Michigan State University following the Nassar scandal outside of Nassar himself.
John C. Manly, attorney for Nassar's victims, released a statement following Stampel's arrest saying he was "encouraged" by the news.
"Our clients are encouraged by the Attorney General's action today," Manly said. "It demonstrates that he is serious about investigating the systemic misconduct at MSU that led to the largest child sex abuse scandal in history and holding the responsible parties accountable."
Results of a joint investigation by Michigan State University police and the FBI were released in December, which showed Strampel told police he didn't "see the need to follow-up to ensure" Nassar was following new guidelines they had discussed when Nassar returned to work following a 2014 accusation of sexual assault.
The report showed Strampel emailed Nassar on July 2014 to say he was "happy to have you back in full practice."
Nassar was accused of sexually assaulting hundreds of girls who he cared for as a trainer with Michigan State and USA Gymnastics. Nassar pleaded guilty in three separate cases -- one tied to child pornography and two others in connection to the assaults -- and will serve what is essentially a life sentence. The most prominent of those cases featured a sentencing hearing in January in which dozens of women alleged misconduct by Nassar in two weeks of testimony.
Among the women who have accused Nassar of sexual assault are Olympic gold medalists Aly Raisman, Simone Biles, McKayla Maroney and Gabby Douglas.
Attorney Jamie White, who represents 34 victims of Nassar in civil litigation, released a statement today, which said in part, "Although the allegations against Dr. Strampel are extremely troubling, I cannot say they are surprising given the atrocities that the women I represent have endured at the hands of Larry Nassar. Many of these women could have been spared if the university had taken the appropriate, common sense actions when notified of Larry Nassar's ongoings in the late 1990s."
ABC News' Morgan Korn and Megan Christie contributed to this report.