National Park Service researchers in California discovered that a mountain lion they've been tracking since January has given birth to a little of four kittens.
The kittens -- who are all female -- were found recently in Simi Hills, a small habitat wedged between the Santa Monica and Santa Susana mountain ranges, the Park Service said in a press release Tuesday.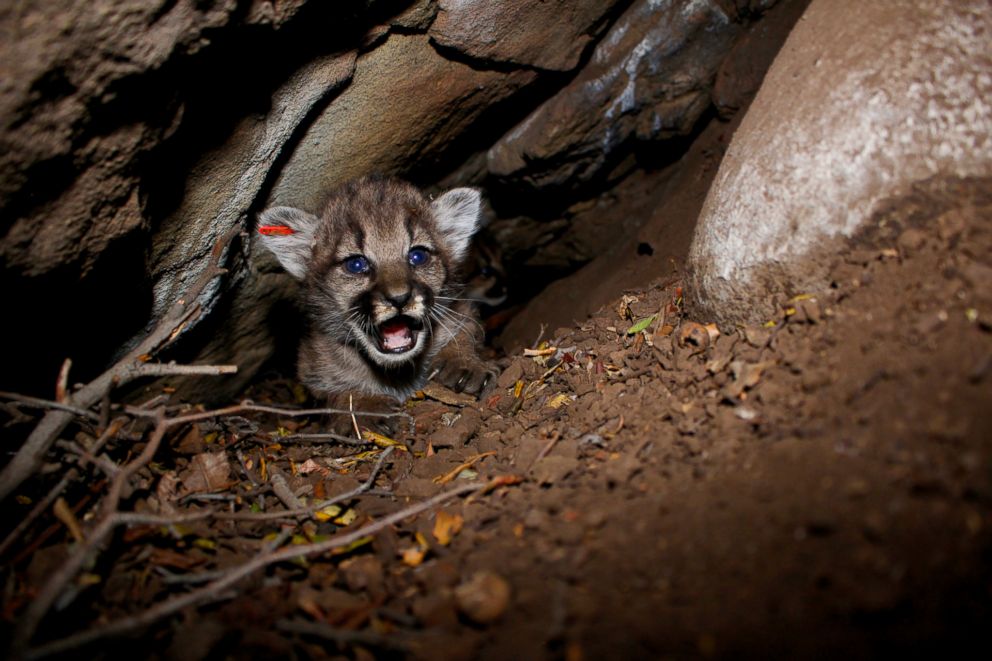 Researchers stumbled across the litter on June 11 when they visited the mother's den while she was away. It is the first kitten den researchers have documented in Simi Hills, which is located near Los Angeles between the 101 and 118 freeways, according to the NPS. Scientists had suspected that the mother had given birth after noticing activity on her GPS collar that indicated she was denning.
"We are very interested to learn about how they will navigate the fragmented landscape and whether they will remain in the Simi Hills or eventually cross one or more freeways to the north or south," said Jeff Sikich, a biologist for Santa Monica Mountains National Recreation Area.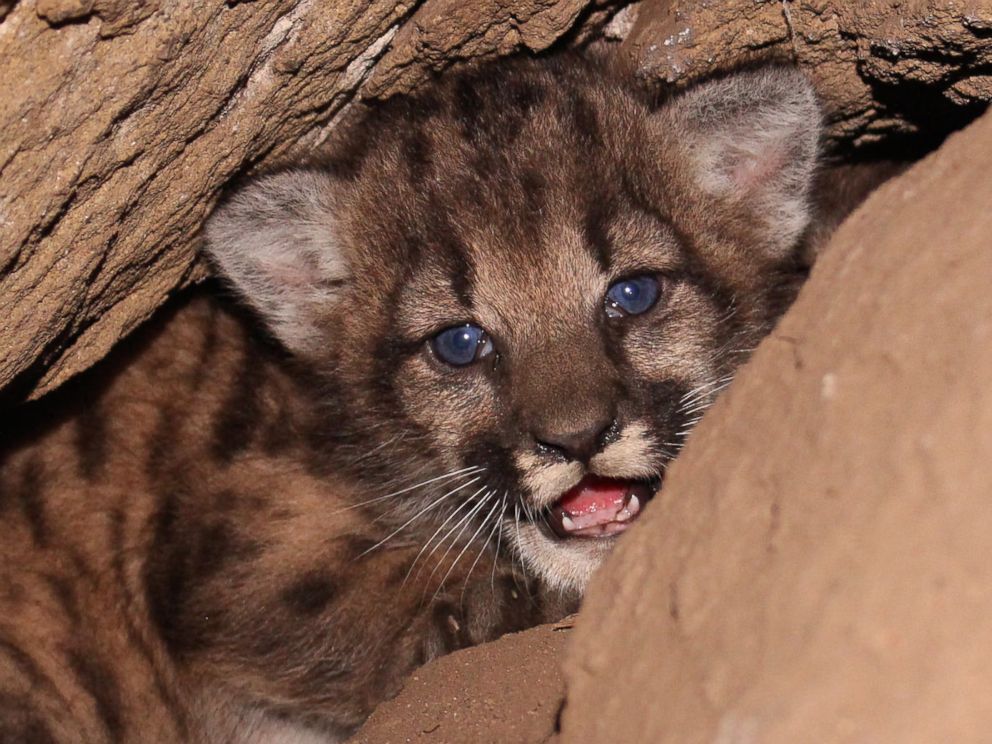 The nearly 5-week-old kittens have blue eyes and spots and weigh between four and five pounds, according to the NPS. Biologists have taken tissue samples, conducted a general health check and marked the kittens with ear tags.
It was challenging for researchers to find the den, even with GPS information, because mountain lion mothers tend to choose difficult-to-find locations, the park service said. This is the 15th litter of kittens marked by NPS researchers at a den site.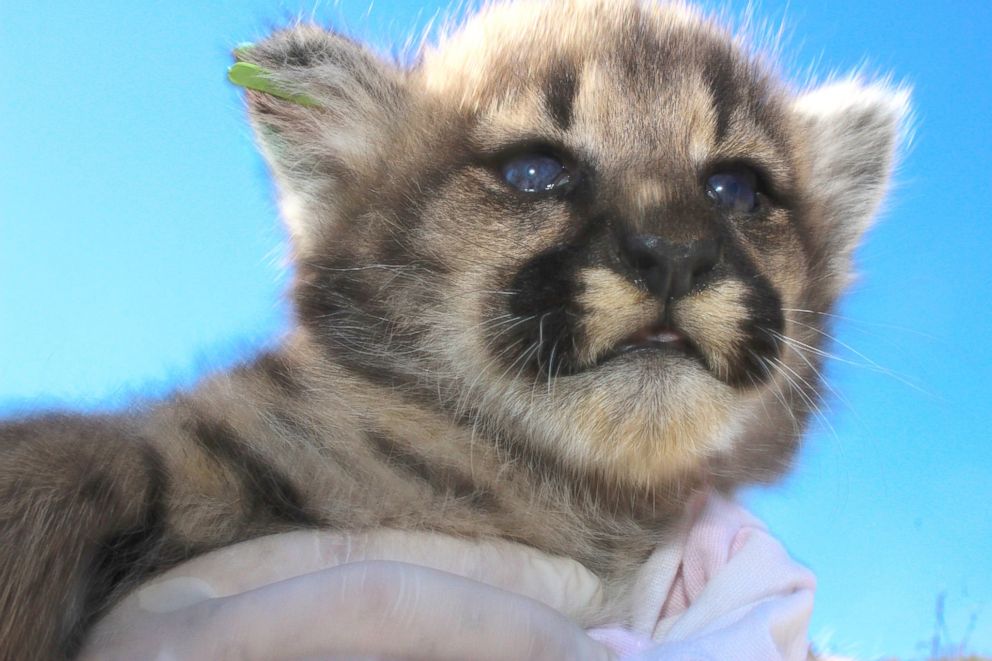 The National Park Service and its partners have been working to preserve and increase the wildlife between the Santa Monica mountains and other natural areas to the north, the organization said in the press release. It has been studying mountain lions in the area since 2002 to determine how they survive in an urbanized environment.