The owner of the Sacramento Kings basketball team addressed fans after a game that had been delayed by protests in response to the fatal police shooting of an unarmed black man in the city.
Hundreds of outraged demonstrators rallied in downtown Sacramento on Thursday, four days after police shot and killed 22-year-old Stephon Clark in his grandmother's backyard. Protesters gathered outside the Golden 1 Center where the Kings were set to play against the Atlanta Hawks, causing a lengthy delay to the start of a scheduled game.
During the protests, authorities decided to close the entrance to the arena, preventing many ticketed fans from getting in for the game.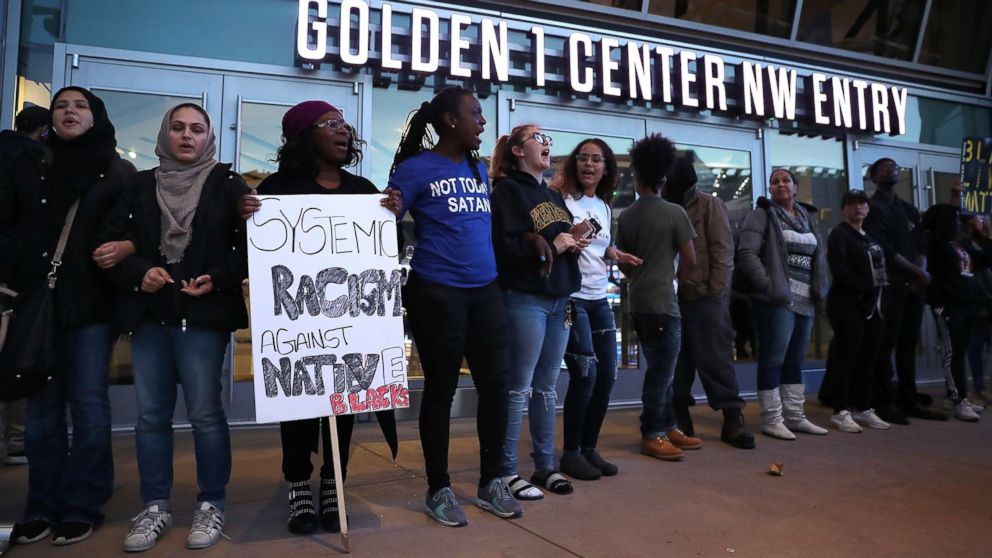 The Kings beat the Hawks 105-90, and team owner Vivek Ranadive addressed the sparse crowd afterward in the nearly empty arena.
"Good evening. Good evening all. Thank you for your patience tonight," Ranadive began. "On Sunday, we had a horrific, horrific tragedy in our community. And on behalf of the players, the executives, ownership and the entire Kings family, I first of all wanted to express our deepest sympathies to the family."
He continued, "What happened was absolutely horrific, and we are so very sorry -- we're so very sorry for your loss. I also wanted to say that we at the Kings recognize your people's ability to protest peacefully and we respect that. We here at the Kings recognize that we have a big platform. It's a privilege, but it's also a responsibility. It's a responsibility that we take very seriously. And we stand here before you, old, young, black, white, brown, and we are all united in our commitment.
"We recognize that it's not just business as usual, and we are going to work really hard to bring everybody together to make the world a better place, starting with our own community," he said. "And we're going to work really hard prevent this kind of a tragedy from happening again. Thank you all for your patience, and have a good night."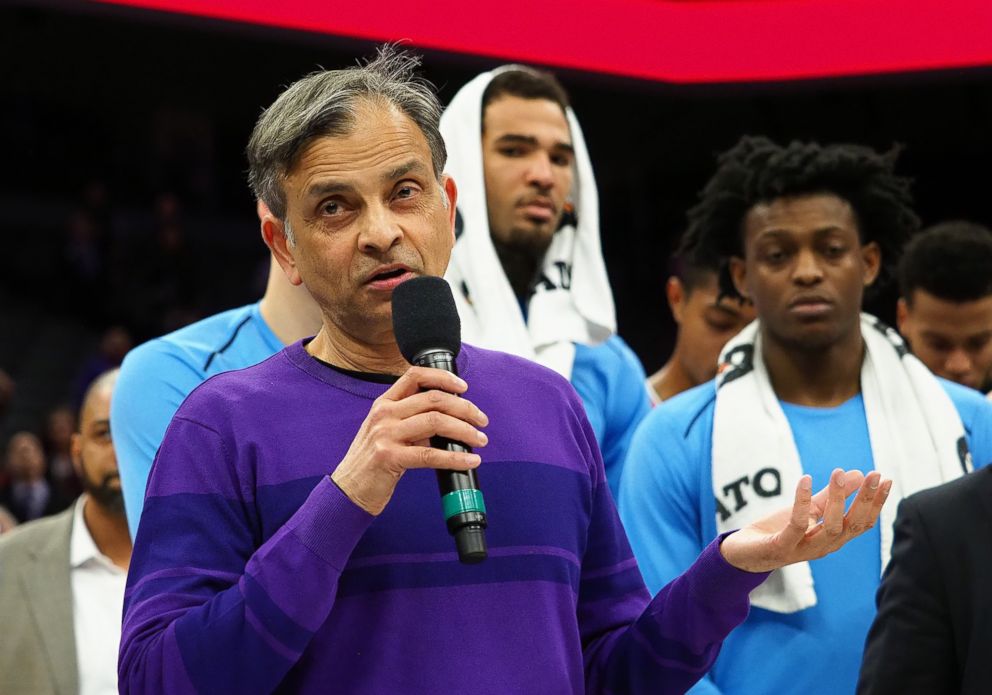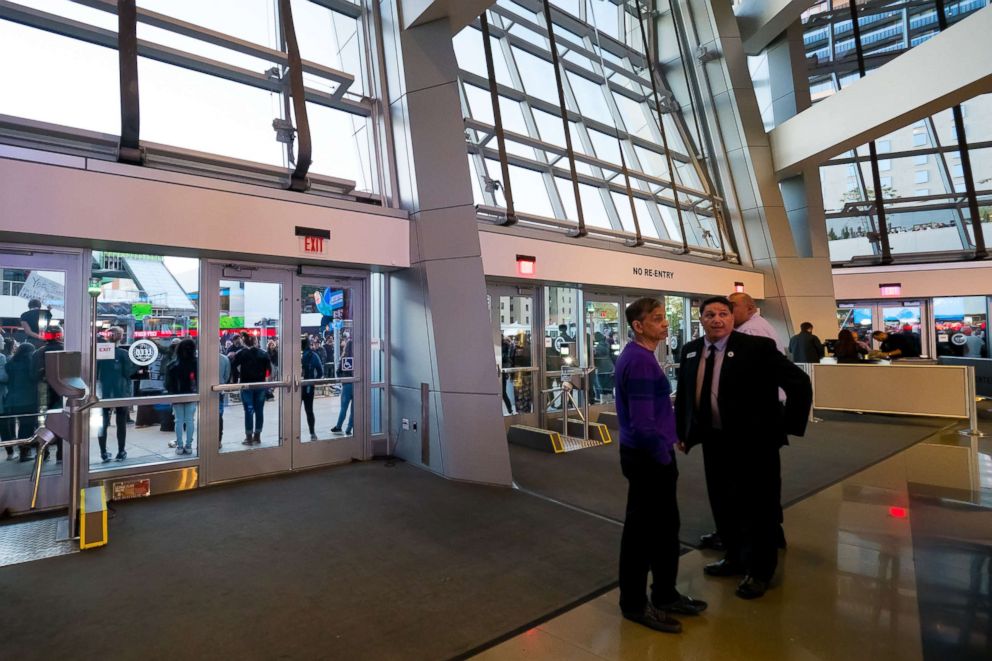 Clark was killed Sunday night after Sacramento police encountered him while responding to reports of a black male breaking into a car and hiding in a backyard. Police said the 22-year-old Clark advanced toward the responding officers while holding an object in his hand. Initially, police reported that Clark was armed with a gun, then with a "toolbar," but all that was found on him was a cellphone.
Police fired 20 bullets at Clark, killing him.
He was a father of a 1-year-old and a 3-year-old, according to his brother, Stevante Clark.
Both officers involved in the shooting are on paid administrative leave.
The fatal shooting comes less than two years after the killing of Joseph Mann, another unarmed black man who was shot by Sacramento police in July 2016.
The Sacramento Kings said in a statement that people who purchased tickets for Thursday's game directly through the team or Ticketmaster will "receive detailed instructions to facilitate a full refund" in the coming days.
ABC News' Josiah Bates and Julia Jacobo contributed to this report.