— -- Wildfires throughout the south are causing millions of dollars worth of damages, threatening the health and safety of residents. Arson is the suspected cause, according to authorities.
More than 5,000 firefighters and support staff from around the nation have traveled to the southeast to try and contain the blazes, the U.S. Forest Service told The Associated Press. The fires are in seven states, including Georgia, Alabama, Mississippi, Tennessee, Kentucky, and the Carolinas.
North Carolina Gov. Pat McCrory said at a news conference today that a dozen wildfires have spread over parts of parts of his state, costing at least $10 million.
The federal government will pay 75 percent of the costs, he said.
"We have California wildfires in North Carolina," McCrory said, referring to the blazes that devastated parts of California this year.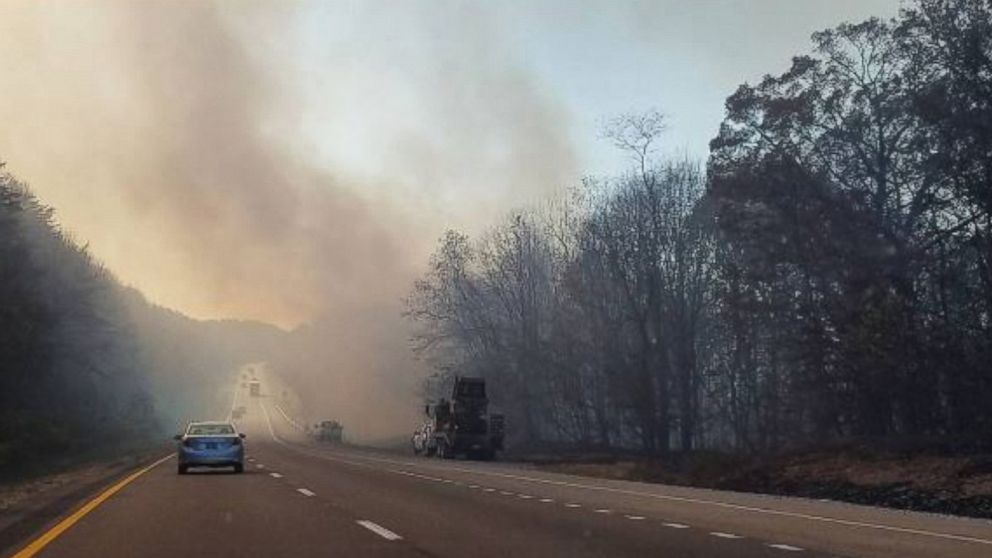 The governor cited dry weather conditions as the cause behind the rapid spread. The risks in the state will rise as drier weather returns and leaves continue to fall, firefighters told the AP last weekend.
"These conditions are expected for a long time throughout these winter months," McCrory said.
Firefighters from California, Alaska, Oregon and other states have arrived to help, he added.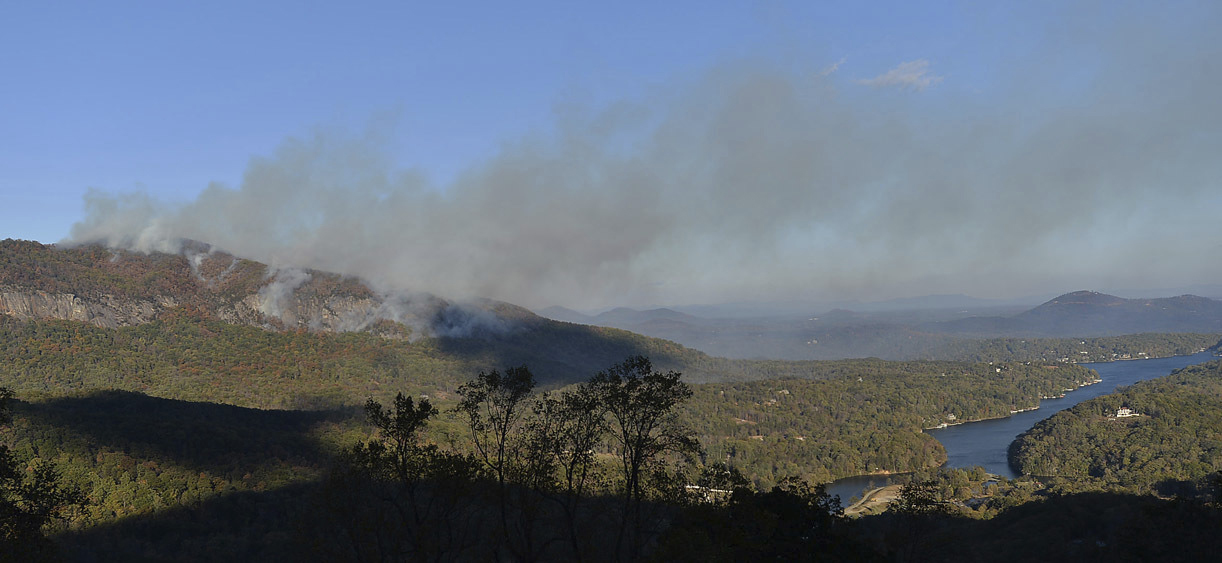 McCrory acknowledged the fires were started by people, but he didn't know whether they were lit intentionally.
Meanwhile, in Kentucky, an aspiring weatherman was jailed for arson after allegedly admitting to starting a wildfire, police said last Friday.
Johnny Mullins, 21, admitted to setting the fire to bring wider attention to his videos on Facebook, police told the AP.
John Mura, the director of communications for the Kentucky Energy and Environment Cabinet, told ABC News that Kentucky has been in a "state of emergency because of these fires for almost two weeks," and that the state is managing 24 fires over 25,000 acres. He said that it's typical for Kentucky to experience dryness this time of year but last month was drier than usual, setting the stage to wildfires.
Referring to Mullins, he said that he personally hadn't seen any evidence of Mullins' involvement in starting the fires.
"It's unfortunate when people do things like this," he said in reference to acts of arson. "Such actions really put lives in danger."