New York City workers will no longer need to be fully vaccinated against COVID-19 to be employed by the city, Mayor Eric Adams announced Monday.
The mayor said the vaccine mandate for city employees will end Friday, nearly 15 months after his predecessor, Bill de Blasio, implemented the policy, during a vote by the city's Department of Health. Adams said 96% of the city workforce has received both shots so the mandate for current and prospective employees served its purpose.
"This is the right moment for this decision," Adams said in a statement.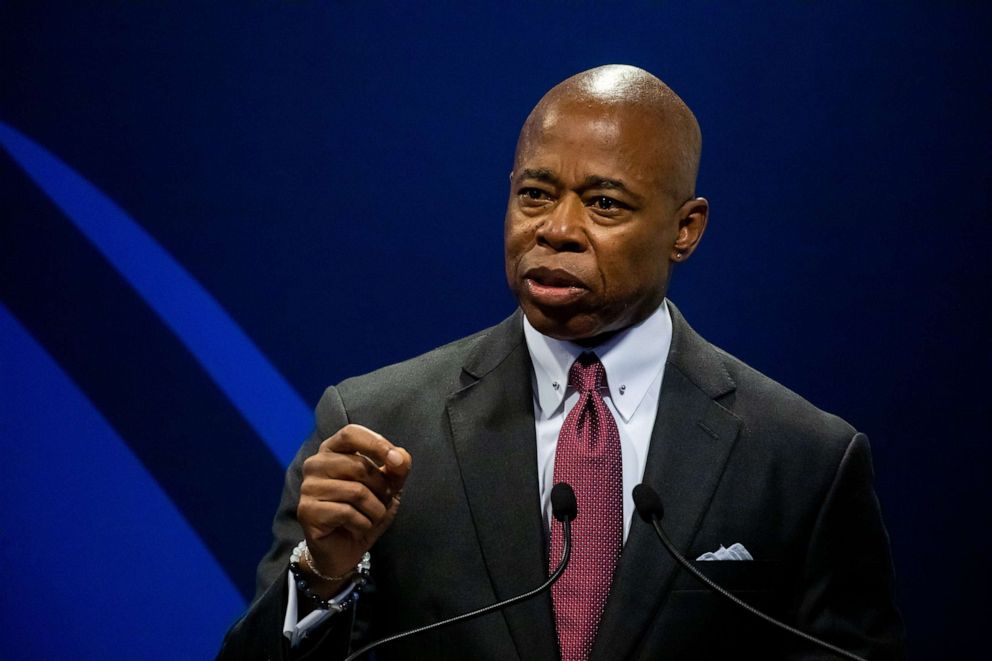 By comparison, 90% of New York City residents over 18 have completed their COVID-19 vaccine series as of Monday, according to data from the city's Health Department.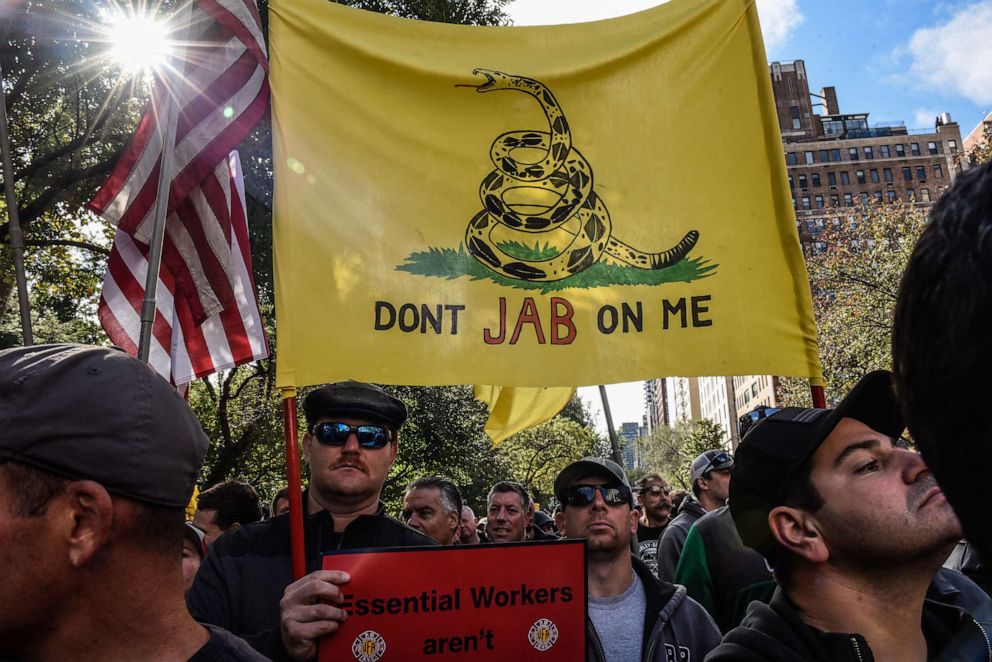 De Blasio issued the mandate on Oct. 29, 2021, and was met with protests and criticism from some employees from various city agencies, including the fire department, police department and department of education.
Roughly 84% of the city's roughly 331,000 workforce was fully vaccinated when the mayor announced the mandate, according to city data.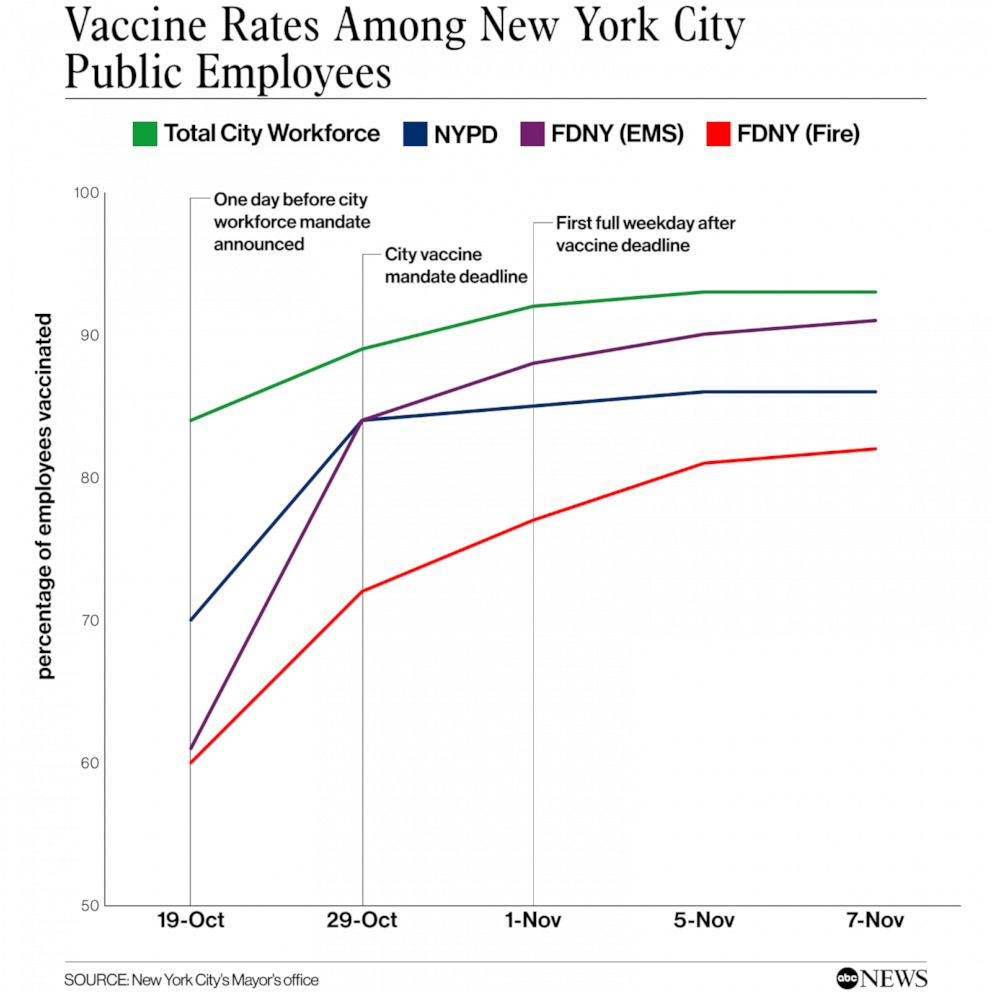 Despite those protests, the number of vaccinated city employees rose between de Blasio's announcement earlier in October and the deadline, with 83% of all city employees reporting they were fully vaccinated before the deadline, city data showed. By Nov. 1, the first full weekday after the mandate went into effect, 90% of the city's workforce was fully vaccinated, the data showed.
Those who weren't granted a religious or medical exemption were placed on unpaid leave and some later were terminated.
The Health Department said 1,780 city employees were fired for not complying with the mandate. The agency said those former employees won't automatically return to their previous positions but "will be able to apply for positions with their former agencies through existing city rules and regulations and hiring processes."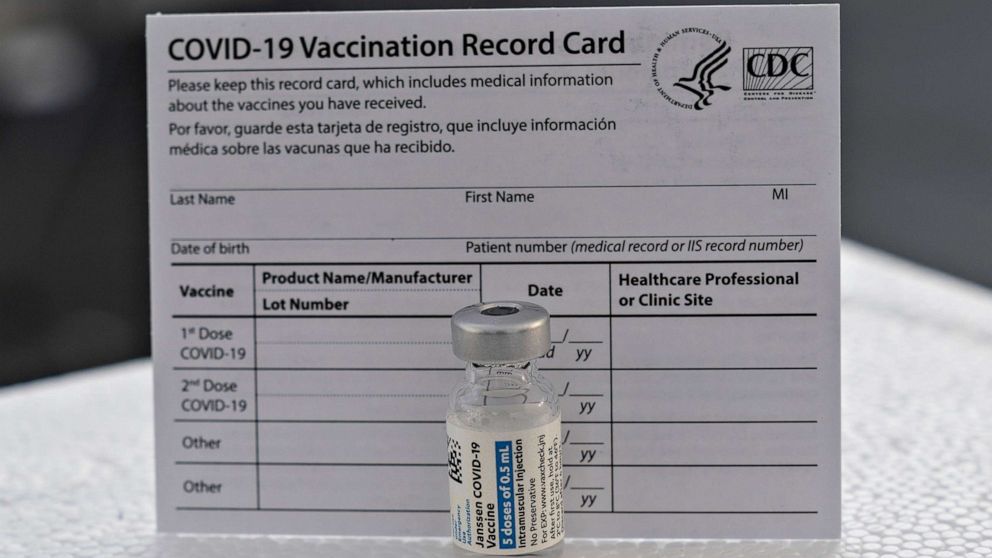 Adams urged residents to get their vaccine shots and boosters if they haven't done so.
Since the vaccines were made available to the public two years ago, the weekly hospitalization rate of COVID-19 cases among 100,000 unvaccinated New Yorkers was 36.84 compared to 6.82 among 100,000 boosted New Yorkers, Health Department data showed.