— -- The bar owner who called the police after finding the person of interest in the New York and New Jersey explosions asleep at his establishment says he was "suspicious" that the man could be the person of interest.
That person of interest, Ahmad Khan Rahami, was taken into custody and hospitalized this morning after a shootout with police in Linden, New Jersey, the Union County acting prosecutor said today. Rahami has been "directly linked" to the devices used in the New York and New Jersey explosions on Saturday, FBI official Bill Sweeney said.
Rahami's confrontation with police happened at about 10:30 a.m., when the owner of a Linden bar, Harry Bains, reported that someone was sleeping in a hallway of his establishment, Linden Mayor Derek Armstead told ABC-owned New York station WABC.
Armstead said, "One of our police officers went to investigate and to wake him up. ... He realized it was the suspect, and within moments, the suspect fired on him."
Bains told ABC News' Linsey Davis that the suspect "went for his gun towards his left side. And that's when I'm presuming the cop must have yelled at him, 'Show me the hand'... But he [the suspect] didn't ... he pulled out a gun ... and two bullets [went] through the window. ... One of the bullets hit the cop."
Bains said he took cover. Then, when the suspect "started running, I opened the door and yelled at the cop. I said, 'He's the guy you guys have been looking for, he's the guy."
Of his call to police, Bains told ABC News he was "suspicious" that the man could be the person of interest. "When you see something, say something," said Bains. "That's what I did."
Rahami was taken into custody after being injured in the altercation. He has since been charged with five counts of attempted murder of a law enforcement officer. He is also charged with second-degree unlawful possession of a weapon and second-degree possession of a weapon for an unlawful purpose.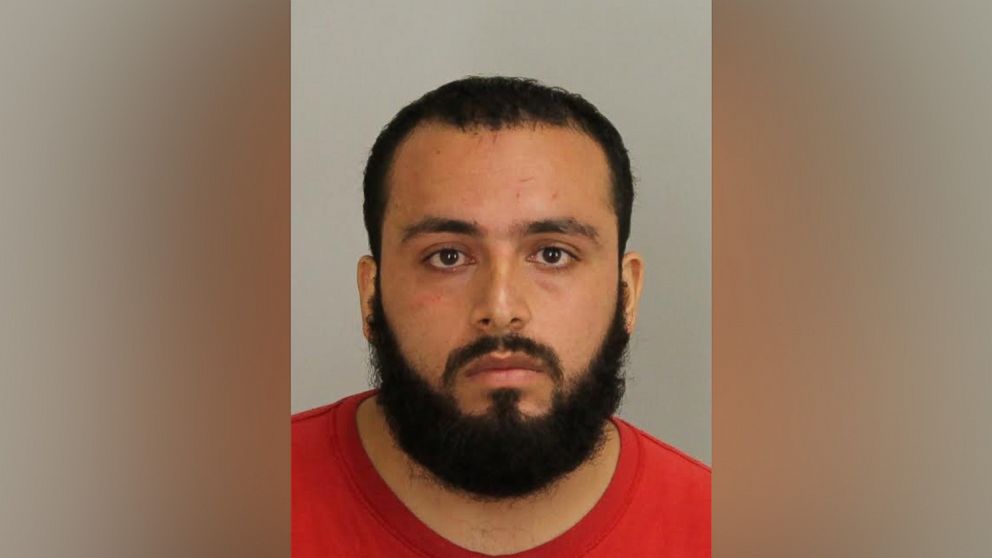 A responding officer was shot in his bulletproof vest during the shootout and a second officer was also injured.
"Thank God that he had his vest on," the Linden mayor said. "I think that saved his life."
President Barack Obama said this afternoon that he spoke on the phone with the officers who apprehended Rahami.
"They are going to be fine, they sustained some modest injuries but ones that they'll rapidly recover from," Obama said. "They were in good spirits and I communicated to them of how appreciative the American people are."
Gordon Harris, one of the victims of the blast in New York, told ABC News that he was "encouraged police have a suspect in custody." Harris was out with three friends when the explosion occurred. He was cut by flying glass and needed nine stitches.
"I am thankful that my friends and I can walk away from this life changing night with just a few flesh wounds and some missing teeth," he wrote on Facebook.
New York City Mayor Bill de Blasio said this afternoon there is "every reason to believe this was an act of terror."
But there is "no indication that there is a cell operating in the area or in the city," Sweeney, the FBI official, said, adding that "the investigation is ongoing."
"We will continue to conduct investigative activity to ensure we completely understand Rahami's social network," Sweeney said. "For that reason, I do not plan to answer specific questions about our techniques, or our knowledge of the devices."