— -- A major cold blast is moving in behind the "bomb cyclone" snowstorm that battered the East Coast this week, shuttering schools and halting travel.
The brutal freeze might bring record low daily temperatures on Sunday.
Cold blast
Now, with the storm gone and arctic air moving in, wind chills this morning were in the negative teens in Boston, New York City and Washington, D.C., and in the 20s even in Tampa.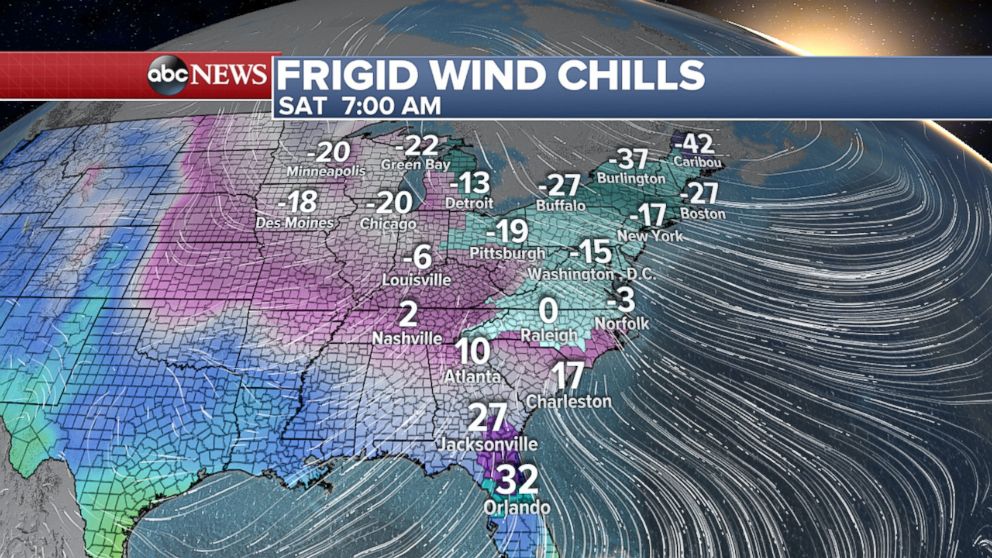 This afternoon, the wind chill was minus 2 degrees in New York City, minus 10 degrees in Boston, 20 degrees in Raleigh, 26 degrees in Atlanta, minus 5 degrees in Chicago, minus 19 degrees in Syracuse and minus 14 degrees in Detroit.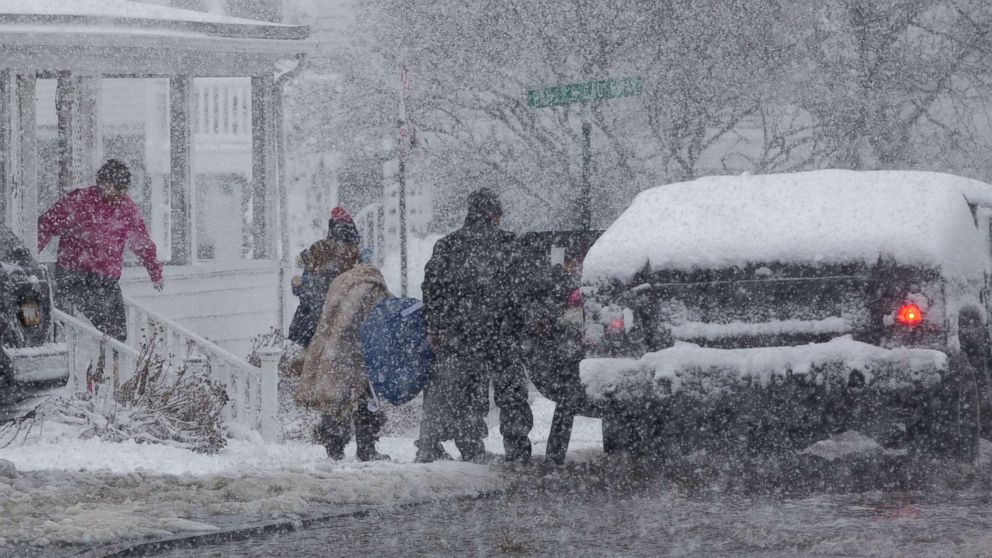 On Saturday subzero wind chills are expected for millions from Maine to North Carolina.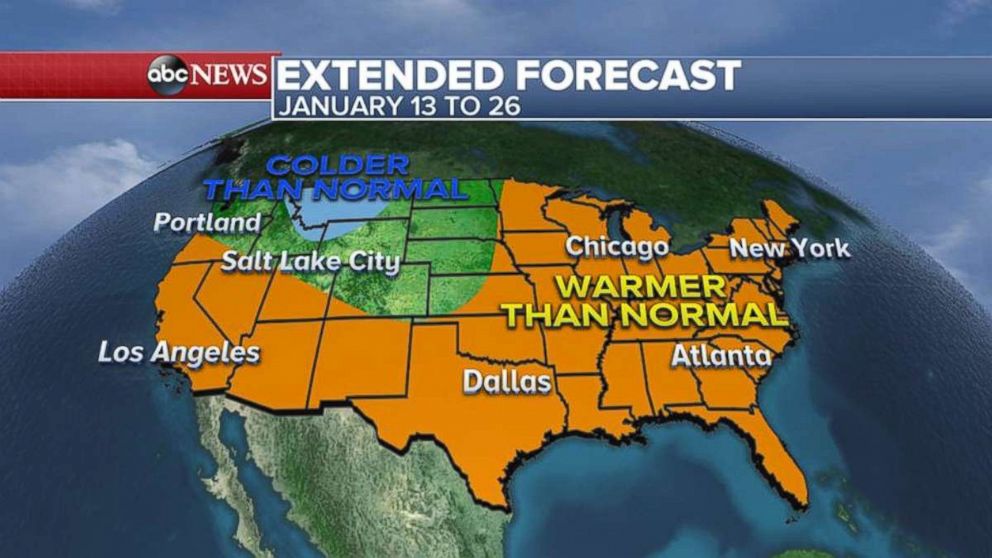 The wind chill forecasts for Saturday afternoon call for: 20 degrees in Atlanta; 12 in Nashville; minus 1 in Chicago; minus 13 in Minneapolis; minus 20 in Boston; and minus 13 in New York City.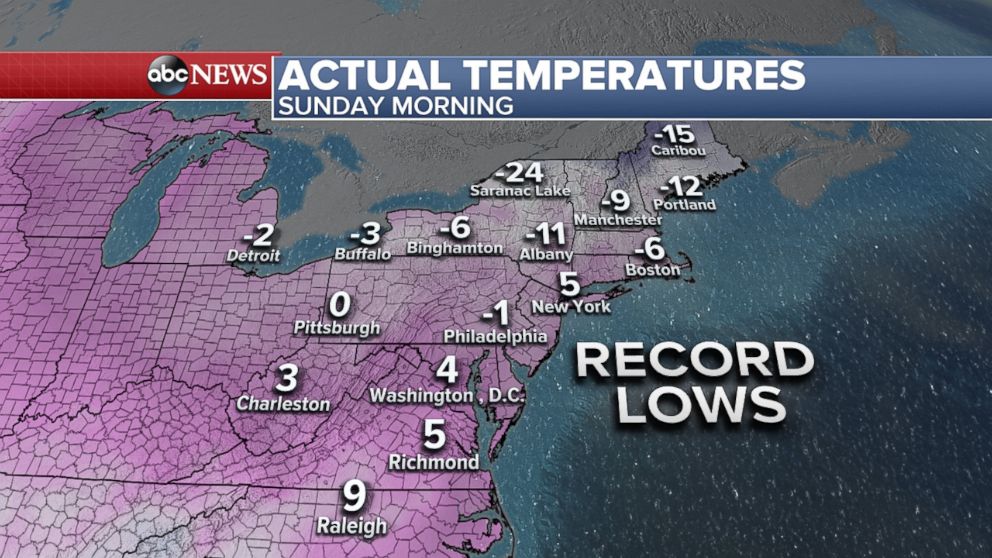 Temperatures are expected to be the lowest on Sunday.
Daily record low actual temperatures are possible on Sunday in the mid-Atlantic and Northeast. Boston's daily record is minus 2 degrees, and the forecast calls for minus 6 degrees.
And if Philadelphia reaches below zero Sunday morning it would be the first subzero temperature for the city since 1994.
Warmer air is coming
But there is some good news: Warmer air is coming next week.
And as we move into the middle and second half of the month, there is a trend showing a prolonged January thaw.
In fact, the National Oceanic and Atmospheric Administration (NOAA) Climate Prediction Center is forecasting that most of the country will have above-normal temperatures from Jan. 13 to Jan. 26.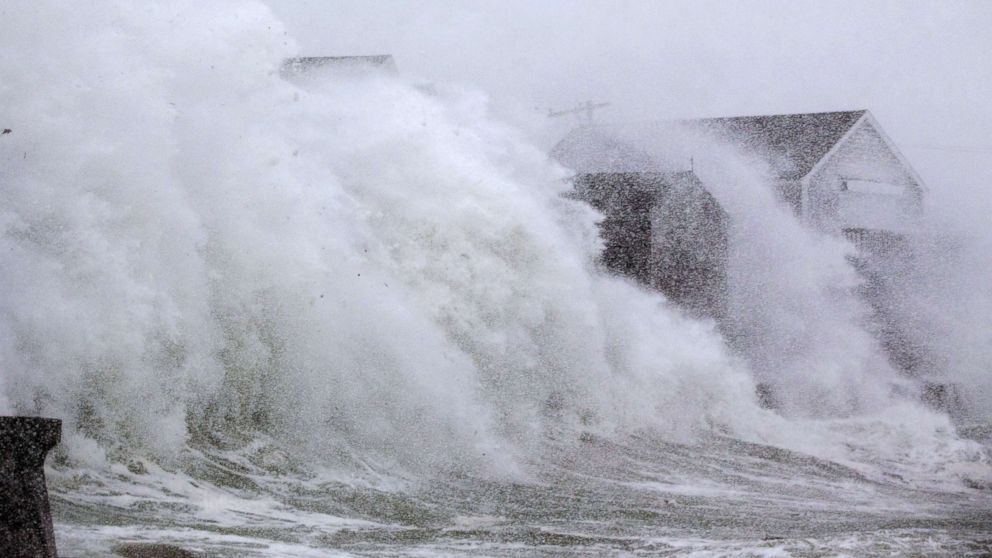 Shoveling out after the 'bomb cyclone'
The storm tore through the Northeast on Thursday, with blowing snow and gale-force winds.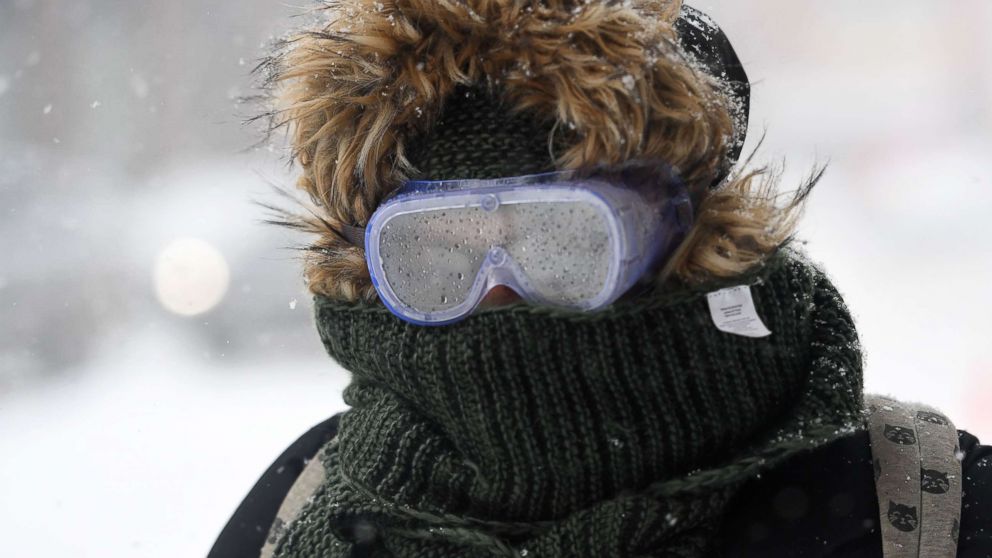 The strongest wind Thursday was 76 mph on the island of Nantucket, Massachusetts. Block Island, off the coast of Rhode Island, saw a gust of 71 mph.
Thursday's storm brought serious coastal damage and flooding to southern New England with massive high-tide levels in the Boston area.
Boston broke its record for its highest tide on Thursday, beating an old record from 1978, the National Weather Service said.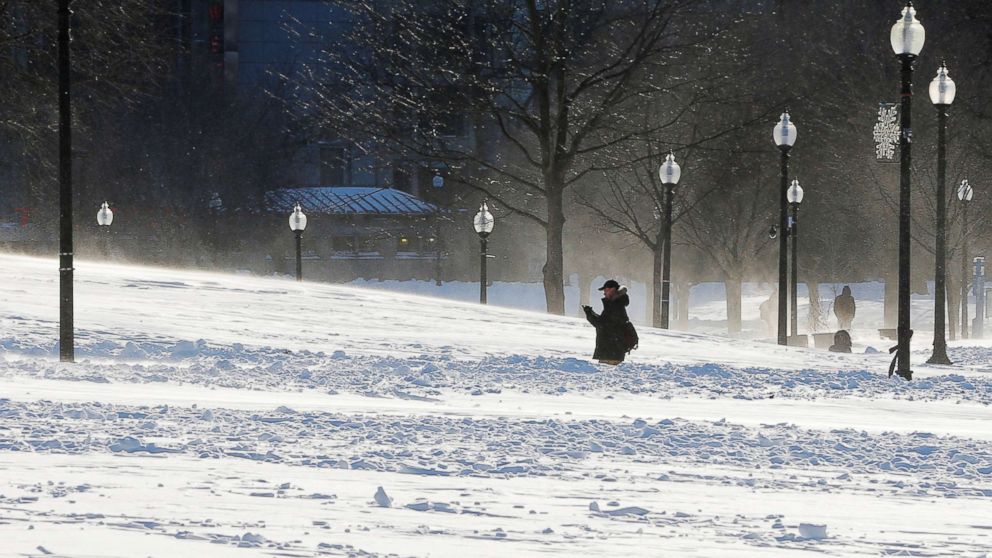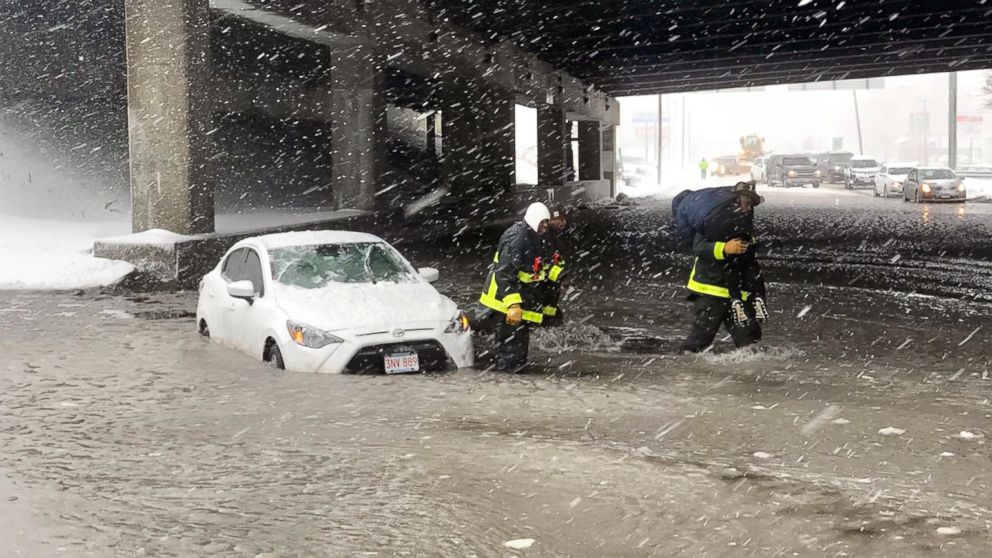 The biggest snowfall was in Bangor, Maine, which got 18.3 inches.
Staffordville, Connecticut, saw 16 inches.
New York City's Central Park had 9.8 inches of snow, while Boston was blanketed with 13.4 inches.
Public schools in New York City, Boston and in many other districts around the region were closed Thursday.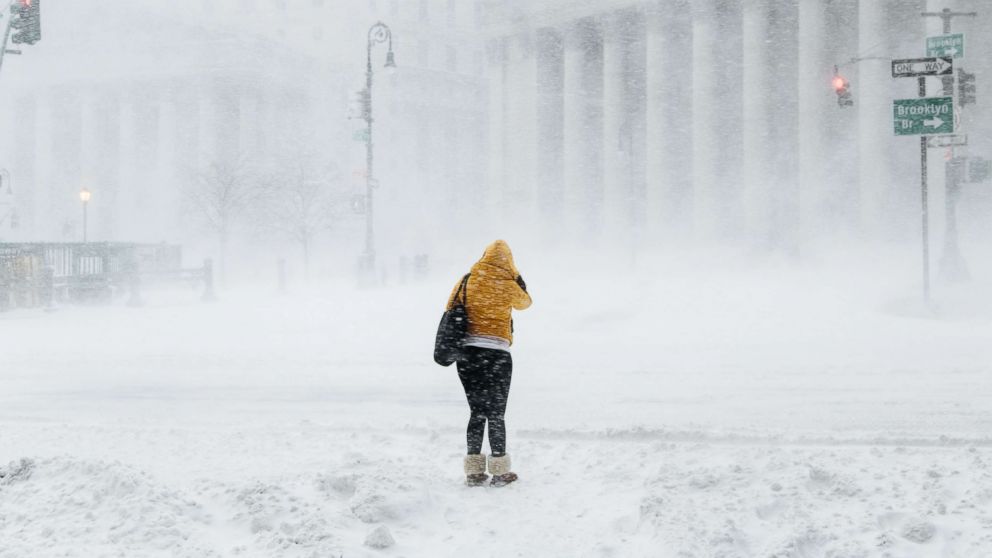 Before the storm reached the Northeast, it ripped through the Southeast on Wednesday, bringing more snow to parts of the South than in nearly 30 years.
Rockyhock, North Carolina, had a full foot of snow.
Charleston, South Carolina, saw 5.3 inches -- the most snow since 1989, when the city had 6 inches.